Laquan McDonald Shooting: Chicago Trial of Officer Jason Van Dyke Begins
If it weren't for police dashcam footage that captured the final moments of 17-year-old Laquan McDonald's life, the murder trial of Chicago police officer Jason Van Dyke, who fatally shot the teenager 16 times, may never have happened.
The October 20, 2014, incident began after police received reports of a young black man trying to break into vehicles. When police officers arrived at the scene, they encountered McDonald, who they said had a folding knife in his hand.
Shortly after arriving at the scene, Van Dyke, who is white, stepped out of his vehicle and in a matter of moments, fired 16 shots at McDonald in a span of 15 seconds.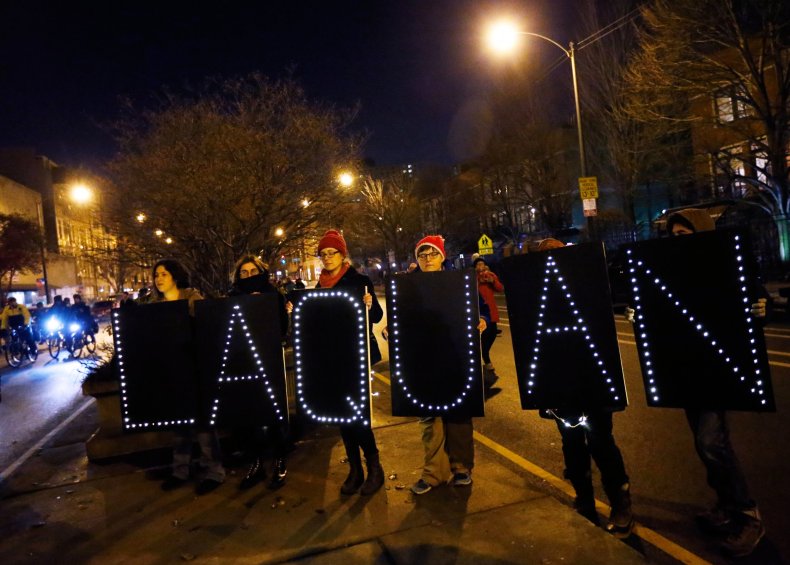 Van Dyke, who is now 40 years old, had claimed after the incident that McDonald had been swinging the knife he was holding in an "aggressive exaggerated manner"—an account that his fellow officers had supported.
But when dashcam video of the incident was released—more than one year after the shooting in November 2015—it appeared to reveal a different story.
In the video, McDonald can be seen running down the street, with his back to the camera, as officers arrive in their vehicles from behind him and beside him.
As police officers, including Van Dyke, exit their vehicles, McDonald slows to a walk and appears to take several steps away from officers. That's when Van Dyke appears to shoot him, firing a total of 16 shots, according to the coroner's report.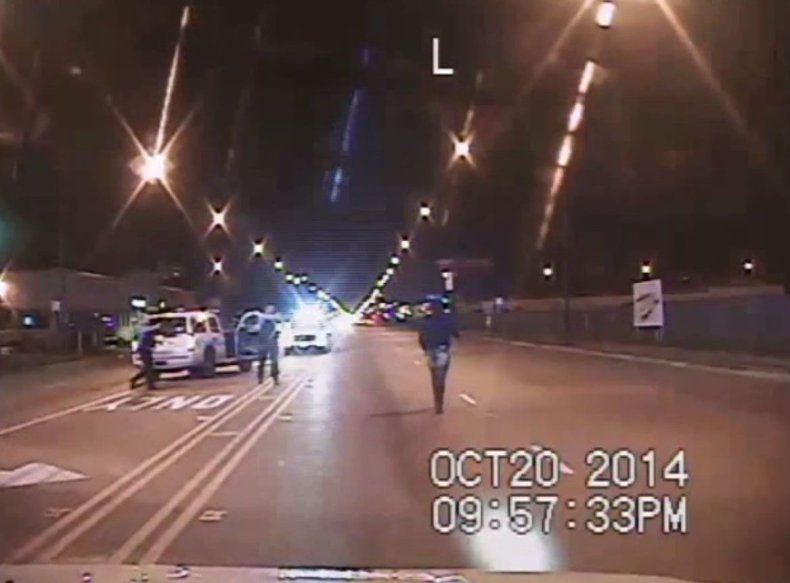 Van Dyke was arrested and charged with first-degree murder and other firearm offenses on the same day that the video was released, sparking outrage and igniting protests across the city, with many demanding to know why the footage had been withheld for more than a year.
Family calls for "complete peace"
With more protests expected as Van Dyke's murder trial begins, McDonald's family has called for "complete peace," asking that protesters demonstrate peacefully.
"We don't want any violence before, during and after the verdict in this trial," the Reverend Marvin Hunter, McDonald's great uncle, said during a press conference Tuesday, according to ABC News.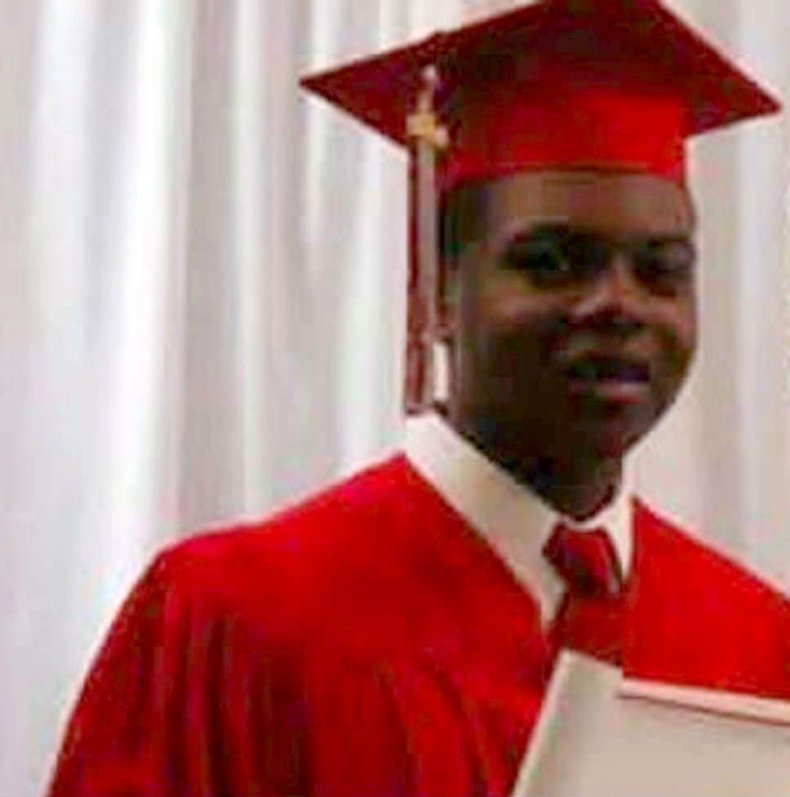 "We are conscious that Laquan McDonald represents all of the victims of police violence against citizens in this city and this country. However, we're asking for complete peace," he said.
A number of activist groups have already been granted a permit to hold a large protest outside the Leighton Criminal Court Building, starting on Wednesday morning, when the jury selection for the trial is slated to begin.
Black Lives Matter Chicago has called for supporters to attend the rally in the morning to demand "justice for Laquan."
Demanding justice
The trial is also expected to bring fresh scrutiny over the way that the city and it's Mayor, Rahm Emanuel—who made the surprise announcement earlier this week that he would be stepping down from the role—responded to the deadly shooting.
Emanuel, who served as President Barack Obama's first White House chief of staff, will face questions once again around why crucial footage of the incident was withheld for more than a year, despite the city paying McDonald's family $5 million in compensation.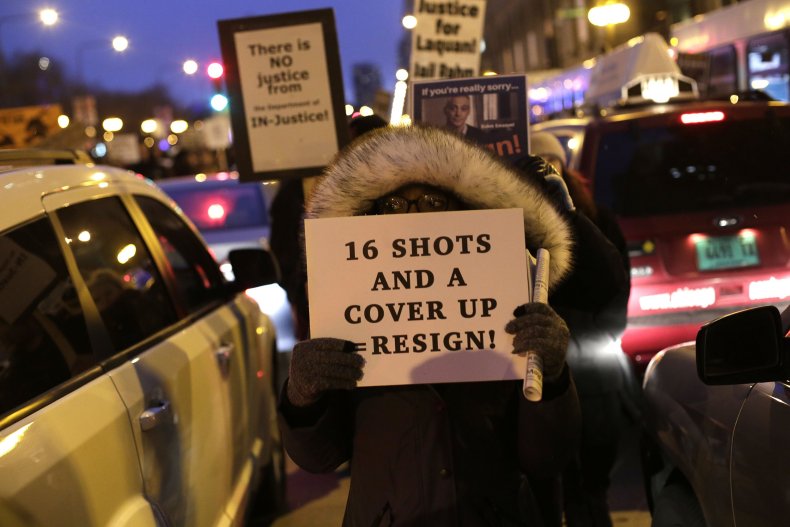 Regardless of the mayor's decision to step down, his role in a case that brought decades of distrust of Chicago's police officers in the city's black communities to the surface will not be quickly forgotten in the city's collective memory.
If anything, his resignation comes years too late for those who have been demanding it since footage of McDonald's death first emerged.
"I'm not a racist"
As for Van Dyke, in the days before the trial, the police officer appears to have been determined to set the tone, making the extraodinary decision to participate in multiple media interviews, in which he has denied accusations of having been a "racist" police officer.
"Everyone wants to be part of the bandwagon of hatred. Anyone who knows me, knows me personally, knows…that I'm not a racist," he told The Chicago Tribune. "That's a great false narrative…It's just slander."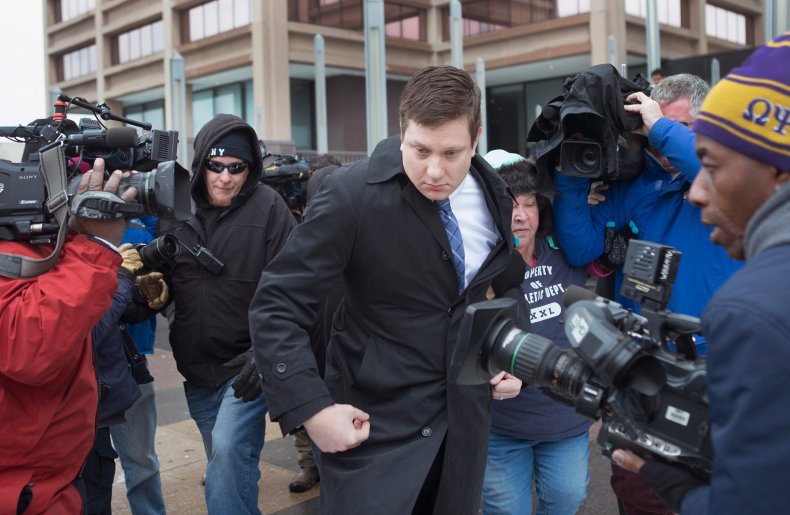 "I think I was a great police officer," he said. "I always made efforts to treat everybody fairly and with respect and the way I wanted my own family to be treated."
Van Dyke said he was "extremely nervous" about his trial, saying: "I might be looking at the possibility of spending the rest of my life in prison for doing my job as I was trained as a Chicago police officer."
As the trial begins on Wednesday, it will be up to a jury to decide whether Van Dyke committed murder—or whether he was simply "doing his job"—on the night that he fatally shot McDonald 16 times.
Read more: Chicago Police Officer Charged with Killing Laquan McDonald Pleads Not Guilty
Van Dyke's trial follows on the heels of the trial of white former Texas police officer Roy Oliver, who was found guilty of murder last week in the fatal shooting of unarmed 15-year-old Jordan Edwards, who was black.
Oliver had fired his gun five times into a moving vehicle carrying five black teenagers while responding to reports of underage drinking at a party in Balch Springs in April 2017.
Edwards, who had been sitting in the front passenger seat, was fatally shot in the head.
A jury sentenced Oliver to as many years in prison as Edwards had lived—fifteen years, which the teenager's family said would never be enough to make up for the loss of life.