Lara Trump Taking on White House Duties in Troubling And Unprecedented Move, Officials Say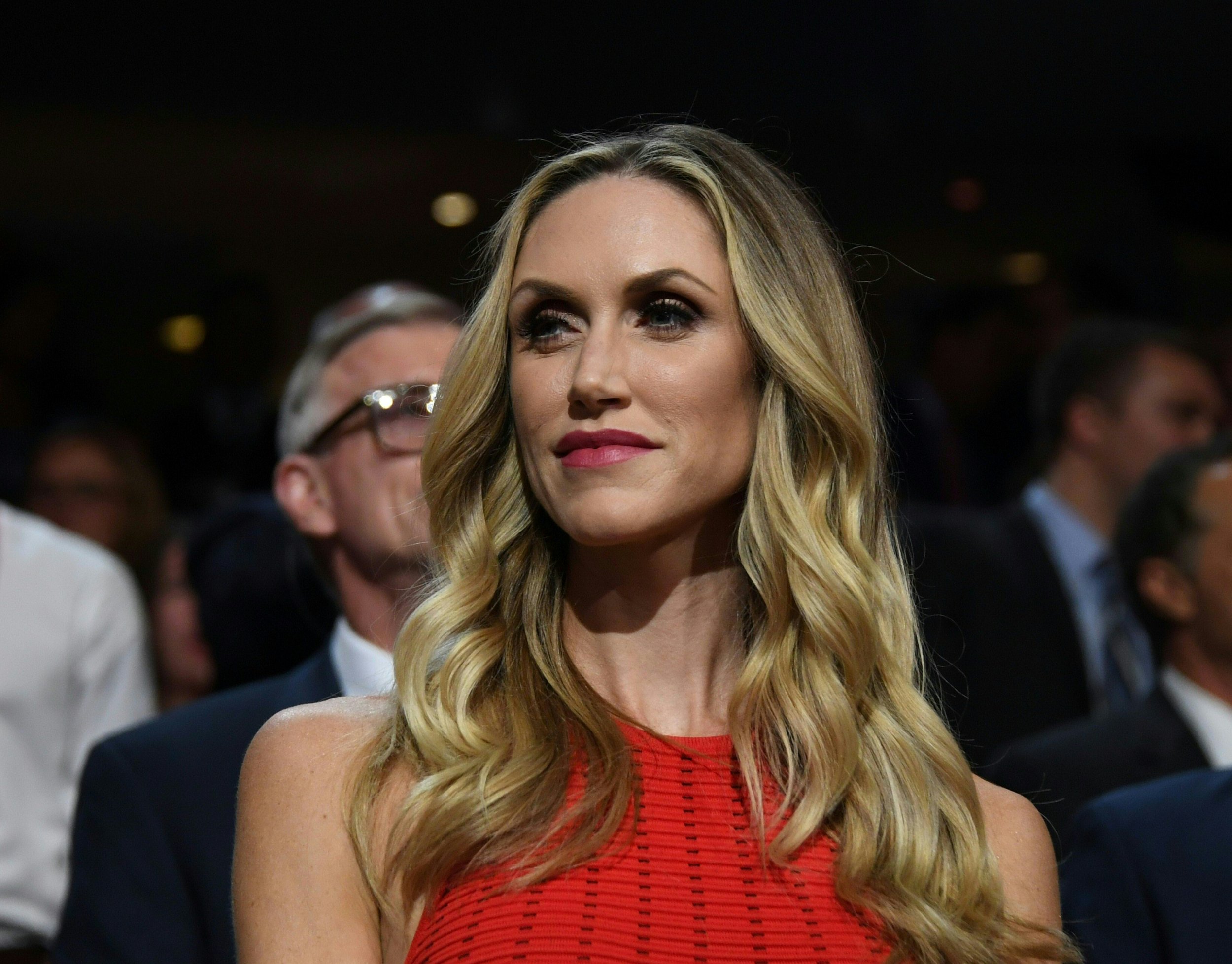 Lara Trump, the face of her father-in-law's re-election campaign, has been hosting high-level meetings within the White House to push a variety of domestic policy initiatives, a clear crossing of the well-established line between campaign work and public service, ethics and government watchdogs told Newsweek.
The senior adviser to the president's already-active 2020 campaign has quietly conducted over half a dozen meetings with government officials including Interior Secretary Ryan Zinke, Veteran Affairs Committee Chairman Phil Roe and Representative Ron DeSantis, in an effort to swing the administration's support behind a $10 million federal initiative to establish a new nationwide Veterans Affairs program, according to two sources with direct knowledge of the meetings and accompanying legislation.
She then brought together several Cabinet appointees, lawmakers and presidential advisers for a round table discussion on the issue in the Roosevelt Room of the White House on October 18.
"I cannot remember something like that ever happening in my time," said David Gergen, a presidential adviser who has served in four White House administrations, including former Presidents Richard Nixon, Gerald Ford, Ronald Reagan and Bill Clinton, as well as George Bush's 1980 campaign. "This White House is being run like a family business, and campaigning is their bread and butter."
Related: Here's how Donald Trump could actually be impeached
Campaign officials should not be able to access the levers of government for their own gain or use the White House to garner support for political interests, the Citizens for Responsibility and Ethics in Washington told Newsweek, describing Trump's involvement in government affairs while serving as a senior adviser to the president's re-election committee as "unprecedented."
"This is not normal," Virginia Canter, ethics counsel for the executive branch at CREW who worked under former Presidents Barack Obama and George W. Bush, told Newsweek. "To the extent that somebody is actively engaged in political campaigning, it would be inappropriate for them to be sitting in and heading White House meetings. It raises a lot of concerns; you get the appearance that the individual is moving policy for political purposes rather than the public interest."
The initiative in question is a Lara Trump pet project that is essentially a partnership program between the Veterans Affairs agency and the Humane Society of the United States, which would provide veterans therapy dogs for health care purposes. Representative DeSantis authored the so-called Puppies Assisting Wounded Servicemembers (PAWS) Act, with an accompanying bill currently going through the Senate.
But the PAWS Act is not the only policy issue in which Trump has appeared to take an interest. She's also met with Zinke on a separate occasion to discuss ways to protect some 70,000 wild horses on Bureau of Land Management property.
October's round table was "just the latest from our engagement with Lara," said Wayne Pacelle, president of the Humane Society of the United States. "It was Lara's meeting at the White House. She's been there several times to push for this, and you have a lot of senior White House officials listening to Lara…she is the running point for a lot of these issues."
Lara Trump has a well-documented appreciation for both dogs and veterans, but officials said her involvement in government affairs was troubling and could lead to further issues if she were to take on more controversial policy initiatives.
"If you're serving on a campaign while hosting meetings at the White House, nobody ever knows what hat you're officially wearing," Gergen said. "You may be there for a meeting about pets for vets, but those in the meeting will know that if they cross the president's daughter-in-law, it could cost them their standing with the administration. It's not just about puppies—it's about politics."
Representative Ted Lieu (D-Calif.) also said he was worried about the Trump administration's blurring of campaigning and public service, especially when it comes to the first daughter-in-law. "I have serious concerns about her credibility," Lieu said, suggesting she should be considered a de facto government employee and held accountable to the same conflicts-of-interest laws her sister- and brother-in-law, Ivanka Trump and Jared Kushner, may have already broken by failing to disclose key business interests on their government financial records. Trump has not had to file such paperwork as she is not a government employee.
"It's pretty clear people are going to her not because she has policy expertise but because she's related to the president," Lieu continued. "There's no reason why she would have any special expertise other than she's a relative."
A Veterans Affairs spokesperson told Newsweek that the agency does not support the PAWS Act in its current form, but "wants to work with Congress" on concepts for the initiative Trump has spearheaded. Representative DeSantis, who met with Trump to discuss the legislation, did not respond to multiple requests for comment but told one outlet "to be able to use [Lara Trump's] profile has been great."
Meanwhile, Trump has only just begun testing the waters of government affairs. Pacelle said Trump's support and organizing efforts for the Veterans Affairs initiative is among the "least controversial" of issues she's said to be focusing on, and "she has waded into other issues" where her support may be critical in getting the White House's backing.
Two months before Trump took office, the former producer for Inside Edition left her job in the media to work on the incoming president's re-election campaign. She then took on a new position in front of the camera following the election, hosting a weekly video series for the campaign titled "Real News Updates," which reflects on the president's week.
"I bet you haven't heard about all the accomplishments the president had this week, because there's so much fake news out there," she said in one of the series's first videos.
She's also spearheading fundraising efforts for 2020. Since the Trumps took office, the senior campaign adviser has described the White House as being "very cohesive, as a family unit."
"Whether it is a person who has been incredibly loyal to the campaign or just a different individual, Donald Trump just wants what works for him—for this country," the president's daughter-in-law said in a July interview with Fox News. "My father-in-law is a very loyal individual and he is very loyal to people who are loyal to him. When he feels like somebody isn't doing a good job, or is not being loyal, he's going to correct that, and I think that's what we've seen in the White House so far."
A representative for Lara Trump who declined to comment for this story on the record described the first daughter-in-law as a political consultant in the private sector. And the White House did not respond.
Former presidents have had relatives previously deemed de facto federal officials so they could continue conducting government work while being held accountable by the same standards typical White House officials must abide by.
The U.S. Court of Appeals for the District of Columbia ruled in 1993 that former first lady Hillary Clinton was in fact a "de facto officer or employee of the government," stretching the definition of who is considered a federal representative so a member of the first family could conduct official and semiofficial activities that government employees are typically responsible for overseeing, including conducting White House round tables.
"We see no reason why a President could not use his or her spouse to carry out a task that the President might delegate to one of his White House aides," the court wrote in its ruling, noting, "Congress itself has recognized that the President's spouse acts as the functional equivalent of an assistant to the President."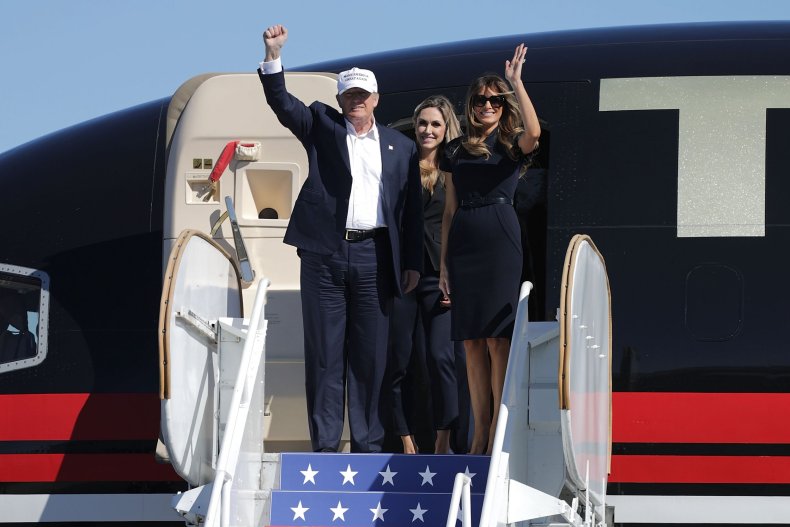 What makes Trump's case unique, experts say, is her involvement as a senior adviser and key fundraiser to the president's re-election campaign committee.
Canter said the issue could become even more significant later on if other lawmakers were to use Trump's influence in the White House to curry favor with the president on legislation that defies public interest.
"What this is resulting in is a blurring of political activity, official activity, charitable activity and there's a question as to whether the public's interests are being adequately served," Canter said. "She's assuming the characteristics of a government employee for the apparent purpose of pushing official policy, and she's starting to go down a very precarious line."