Lara Trump Believes Americans Are 'Desperate' for Trump to Win in 2024
In the event the 2024 presidential election comes down to former President Donald Trump and former Secretary of State Hillary Clinton, Lara Trump, the former president's daughter-in-law, believes his time in office will only widen the gap between the two candidates.
Some Democrats have started floating Clinton as a potential 2024 presidential contender, arguing that they feel President Joe Biden and Vice President Kamala Harris aren't the party's strongest candidates. With Trump at the front of the Republican pack of potential nominees, the possibility of Clinton representing the Democrats sparked memories of 2016.
Trump was the underdog in the 2016 presidential election, according to polling, but Clinton's losses in several key swing states catapulted the Republican nominee to an Electoral College victory.
"It turns out that people didn't like her ideas as much as Donald Trump's, and now that we have had a Trump presidency, should it be Hillary versus Trump again? I don't think it is even a question. People are desperate to get Donald Trump back in office," Lara told Fox News' Fox & Friends on Thursday.
Trump hasn't committed to running in 2024 but he has consistently teased a return to the presidential campaign trail since leaving office. Some believe he's using the teaser as a means of remaining in the spotlight, but Trump has said the only reason he wouldn't run is if a doctor advised against it.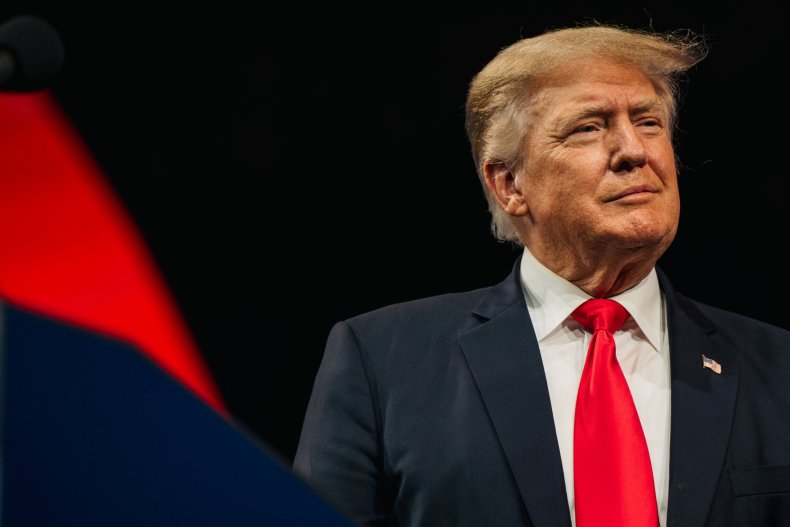 Since Biden took office, Trump has been critical of his administration, arguing that Biden's dismantling of Trump's actions puts the country at risk. The former president has also hit his successor for the ongoing COVID-19 pandemic, inflation and the chaotic withdrawal of troops from Afghanistan.
Although Biden enjoyed high approval ratings when he took office, Democrats are heading into the midterm election with a president who's polling below 50 percent. While Republicans have the worst views of Biden, he's also struggling with Independents, which could be problematic for Democrats in close races.
Biden's difficult first year was a point Douglas Schoen, a pollster, and Andrew Stein, a former New York City Council president, made in their op-ed arguing for Clinton to be the 2024 nominee. They wrote in the Wall Street Journal that she could offer a "different approach from the disorganized and unpopular one the party is currently taking."
Lara told the Fox & Friends co-hosts that she believes Americans are longing for Trump to be back in office because they see "how much better things were when he was in there."
"Believe me, Trump versus Clinton, we know which way it's going to go. It's going to go for Donald Trump," Lara said.