Lara Trump Says Angela Merkel Opening Borders to Refugees Among 'Worst Things That's Ever Happened to Germany'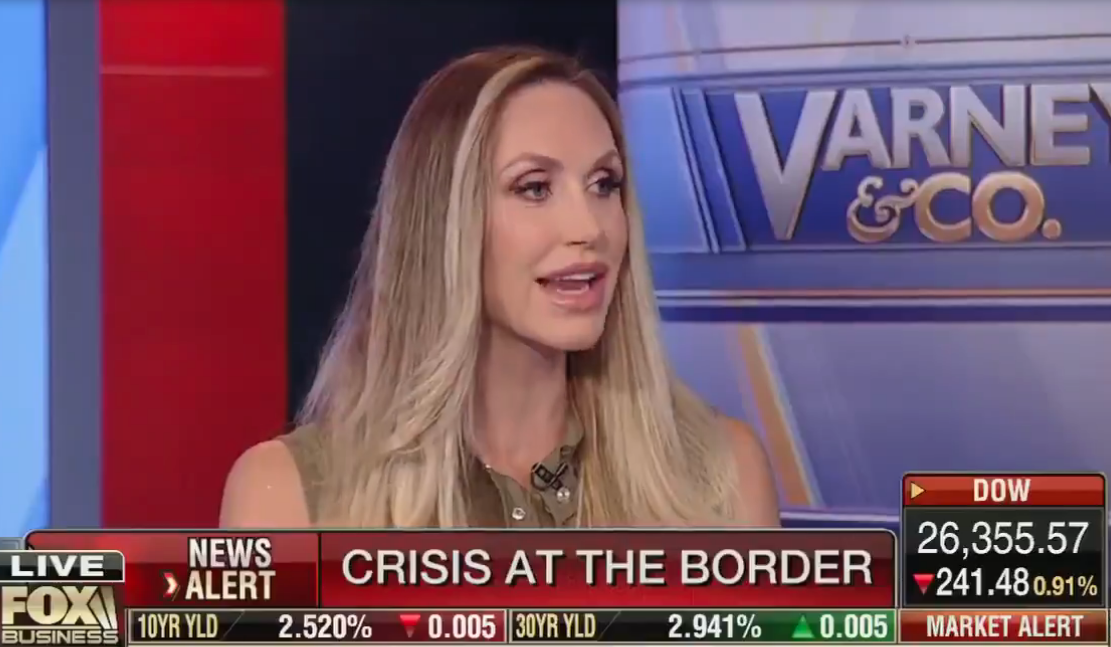 First daughter-in-law and 2020 Donald Trump campaign adviser Lara Trump said Germany Chancellor Angela Merkel allowing in refugees is one of "the worst things that has ever happened to Germany."
Speaking with Fox Business' Stuart Varney Thursday, Lara Trump weighed in on the "crisis at the border" with Mexico, comparing the current U.S. immigration situation to events in Europe.
Talking about a video recorded in the Mexican state of Chiapas — which borders Guatemala — showing hundreds of Central American migrants walking through the town of Tonalá, Varney said he was reminded of a "march" of refugees looking to enter Western Europe.
"That video tape reminds me of what happened in Europe when there was a march across Europe of a million people who wanted to get into Western Europe, [German Chancellor] Angela Merkel let them in, open borders, let them in, it was catastrophic," said Varney.
Lara Trump agreed, claiming, "It was the downfall of Germany. It was one of the worst things that ever happened to Germany."
Trump, who married President Trump's second son Eric Trump in 2014, was roundly mocked on social media for her comment, given that she appeared to either forget about two World Wars, Adolf Hitler, Nazis, and the millions who died fighting and in concentration camps.
"Definitely not the top of my list of bad things to happen in Germany," tweeted journalist Matthew Yglesias. Others sarcastically referred to Lara Trump, who has no apparent expertise or background in immigration or world affairs, as a "noted German historian and scholar."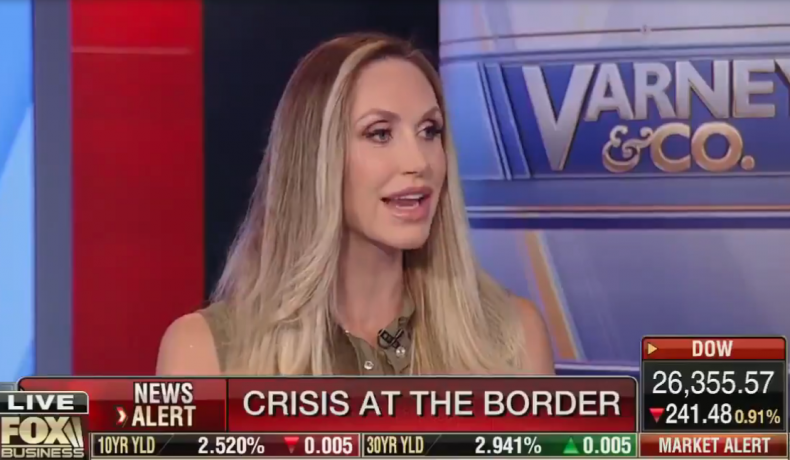 Varney did nothing to point out any apparenty issue with Trump's comment, allowing her to continue uninterrupted.
"This president knows that and is trying to prevent that from happening here but Congress has got to get their act together and do the right thing for the American people," she claimed.
Lara Trump's claim also overlooked the 1.4 percent increase in Germany's gross domestic product, although the U.S. ally's economic forecasters predict growth could be cut in half in 2019. Ironically, Barclays analysts say President Trump's "America First" trade policies are hurting many European manufacturing industries. Given Germany's status as Europe's largest economy and a major exporter, the U.S. protectionist policy's, particularly toward China, have slowed trade dramatically.
The commentary from both Lara Trump and Varney agreed with a wider pro-Trump narrative that Germany, France and Britain aren't supportive enough of the U.S. president's anti-immigration agenda.
Speaking on Fox Business Wednesday, Christian Whiton, a senior fellow with the conservative Center for National Interest, lumped Britain, Germany and France into a comment that liberal politicians are "attempting to replace" white conservatives with undocumented immigrants.
"We've seen this in Europe we're seeing it here," Whiton told Fox Business' Lou Dobbs. "They're attempting to replace us with citizens that they think, or future citizens, that they think would be more amenable to voting for them," Whiton said. "So this is a pretty big deal, we're not getting any help from our friends in Europe: Britain, Germany and France are working against us."