Lara Trump 'Honored to Represent' NC After Poll Shows Her Leading 2022 GOP Senate Primary
After a recent poll showed Lara Trump, daughter-in-law of President Donald Trump, leading a poll of possible 2022 Republican North Carolina senate candidates, she told conservative pundit Sean Hannity that she would be "open" and "honored to run" for the seat.
A BUSR/UNLV Lee Business School poll released Monday showed Lara Trump leading former North Carolina Governor Pat McCrory by 24 percent compared to McCrory's 23 percent. Another 39 percent of respondents said they were undecided on who they would support.
"I'm so flattered, I'm so humbled," Lara Trump said when asked about the poll on the Wednesday night installment of Hannity's Fox News show. "I'm honored to represent that state. We'll see."
"I'm open to anything, but we're fighting for this election right now," she added, referencing the Supreme Court lawsuit filed by Texas Attorney General Ken Paxton seeking to overturn the presidential election in Donald Trump's favor.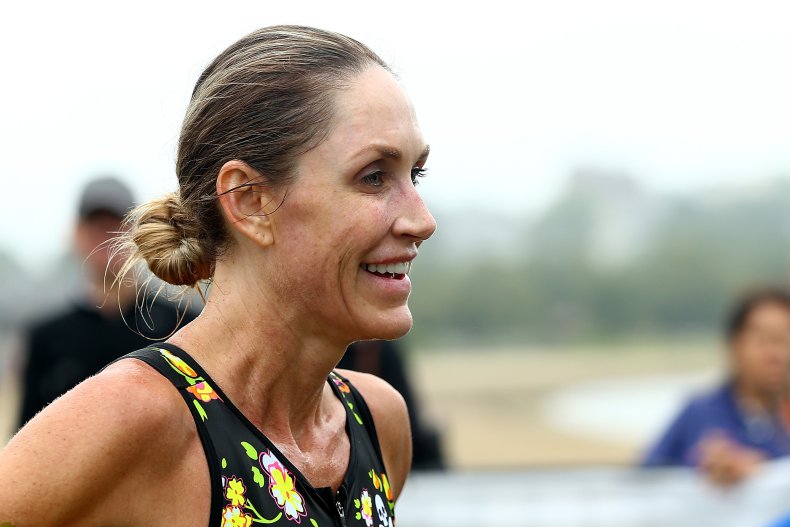 The poll also showed North Carolina Representative George Holding receiving 3 percent as a potential 2022 senate candidate and North Carolina State House Speaker Tim Moore receiving 2 percent support.
The poll questioned 221 self-identified North Carolina Republicans and Republican-leaning independents between November 30 and December. Its margin of error was plus or minus 7 percentage points.
In 2022, North Carolina's national Senate seat will be open following the retirement of Republican Senator Richard Burr. North Carolina Representative Mark Walker is the only candidate who has launched a campaign for the 2022 election so far.
At another point in Hannity's show, Lara called Paxton's case, which has since had amicus briefs filed in support of it by 17 attorneys general from red states, a "beautiful argument."
Paxton's lawsuit claims that because local and state election officials in four blue battleground states changed voting policies due to COVID-19 without the permission of state legislatures, they violated Article 2 of the U.S. Constitution. The remedy, Paxton says, is that each state's Republican-led legislature should decide who to cast its electoral votes for rather than casting them for the winner of the popular vote.
"The reality is, the election laws in the states of Georgia, Wisconsin, Pennsylvania and Michigan were violated," Lara Trump told Hannity. "They did not follow their state election laws and because of that, it disenfranchises every single American vote."
While the Supreme Court has asked the four battleground states to respond by 3 p.m. on Thursday, on Tuesday, the court rejected an effort by Pennsylvania Republicans to invalidate Pennsylvania's popular votes based on similar reasoning.
Newsweek reached out to Lara Trump for comment.