Lara Trump Top Pick to Succeed Retiring GOP Senator in 2022: Poll
Lara Trump, daughter-in-law of President Donald Trump, is currently the top choice to succeed retiring GOP North Carolina Senator Richard Burr in 2022, according to a new poll.
The poll, which was conducted by the BUSR/UNLV Lee Business School, found 24 percent of respondents in North Carolina supporting Trump, if she decides to run in the state's Republican Senate primary election.
The poll found former North Carolina Governor Pat McCrory following closely behind Trump, as he received 23 percent of support.
Last week, Rep. Mark Walker told Politico that he will run to replace Burr in 2022, making him the first Republican to officially announce a campaign for the state's Senate seat, but according to the poll, only 7 percent of respondents backed him.
The poll also included Rep. George Holdings and North Carolina State House Speaker Tim Moore, who received 3 percent and 2 percent of support, respectively. Thirty-nine percent of respondents said they were undecided.
The poll surveyed 221 self-identified North Carolina Republicans and Republican-leaning independents on November 30 to December 2 and reported a margin of error of plus or minus 7 percentage points.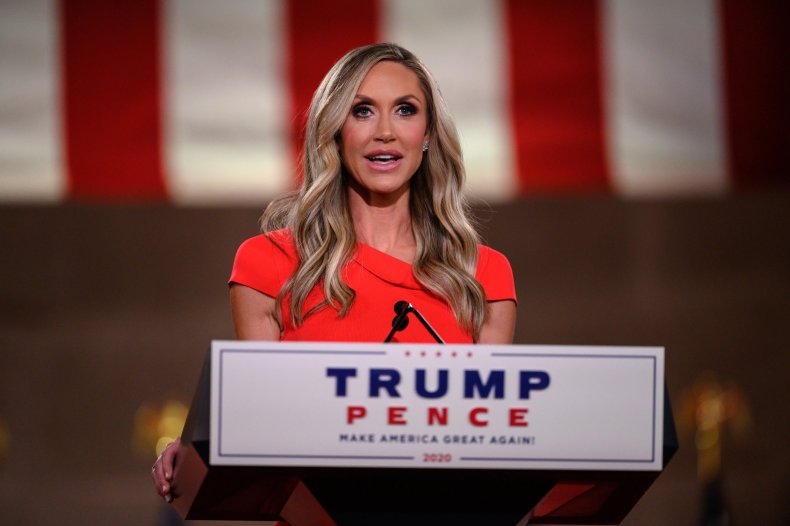 The poll's findings come less than a month after The New York Times reported that Trump was considering a run for the Senate in North Carolina in 2022. The Times cited three allies who Trump has told that she could run in 2022 to replace Burr.
Mercedes Schlapp, a Trump campaign adviser who traveled with the president's daughter-in-law told the Times that she is "very charismatic" and "has a natural instinct for politics."
"In North Carolina, in particular, she's a household name and people know her. She worked really hard on the campaign and was very involved in a lot of decisions throughout," Schlapp told the Times.
Additionally, the poll found President Trump as the front-runner for the 2024 North Carolina Republican presidential primary, if he decides to run for a second term.
On the other hand, if Trump decides not to run in 2024, the poll found Vice President Mike Pence the early favorite for the state's GOP presidential primary, as he received 48 percent of support.
According to the poll, following Pence was Utah Senator Mitt Romney, Texas Senator Ted Cruz and former South Carolina Governor Nikki Haley, all of whom received 9 percent of support.
The poll also found that three in four respondents believe that the 2020 election was affected by widespread voter fraud, which Trump and his allies have continued to claim.
Newsweek reached out to Trump's campaign for comment but did not receive a response in time for publication.