Watch: Lara Trump Wishes Omarosa 'Good Luck,' Says She Squandered 'Incredible Opportunity' with 'Fictitious, Ridiculous Book'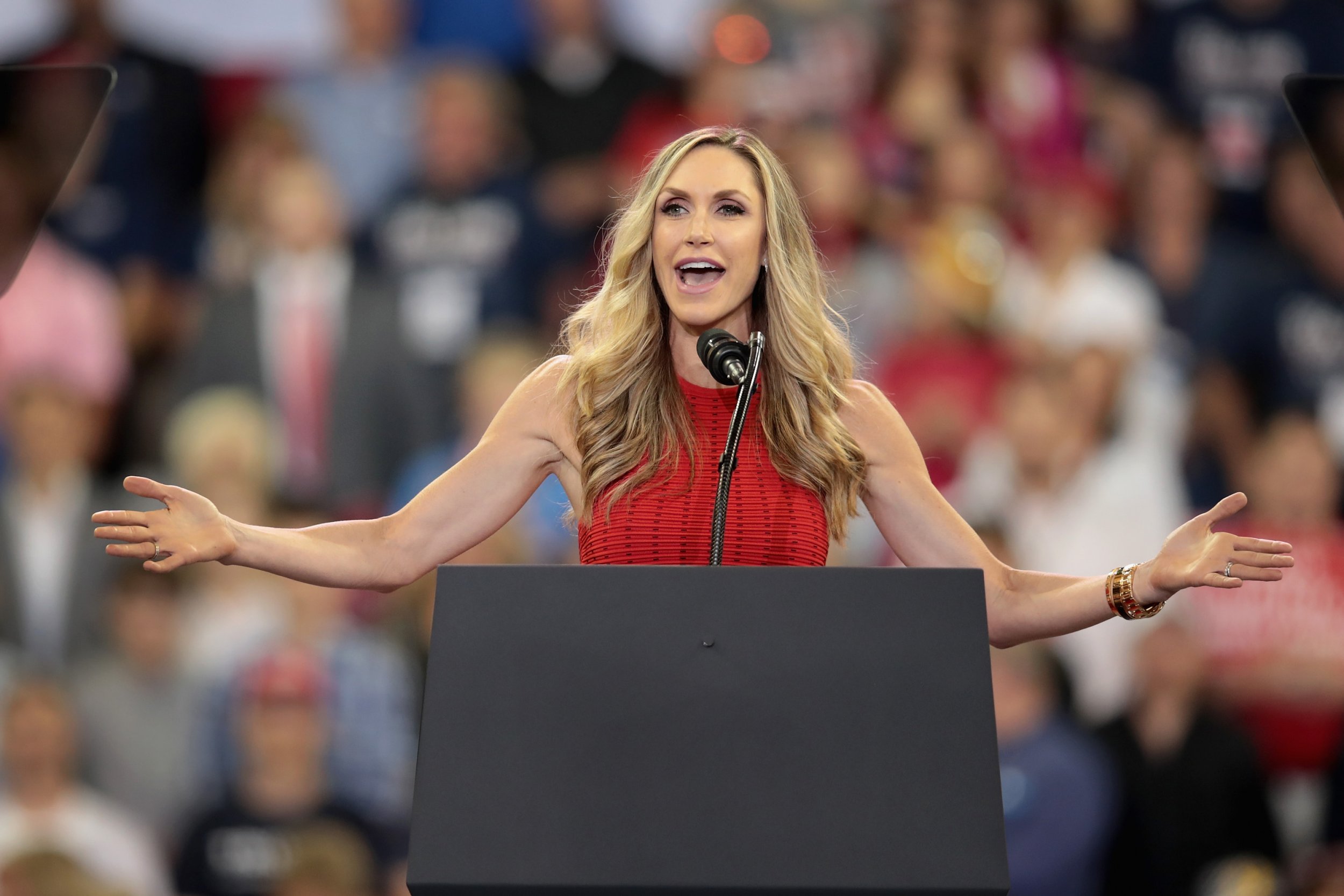 Lara Trump, President Donald Trump's daughter-in-law and de facto campaign manager for his reelection, slammed former White House aide Omarosa Manigault Newman on Monday, saying she squandered an "incredible opportunity" with her "fictitious, ridiculous book."
"I'm incredibly disappointed in her and more than anything, I'm just so sad because, what an incredible opportunity she wasted," Lara Trump, who was friends with Manigault Newman, told Fox News host Sean Hannity.
Manigault Newman details her firing by chief of staff John Kelly in her book Unhinged: An Insider's Account of the Trump White House, released Tuesday. She also bashes the president's mental health and ego and claims he used a racial slur on his reality television show "Celebrity Apprentice," which she was a contestant on.
"The president gave her the chance to make a difference, to take care of people that she claimed to care about, and here she has squandered it for this fictitious, ridiculous book," Lara Trump said. "Obviously she's shown her true colors, but the thing that I'm so proud of is that the president gave her that chance."
"Here she had this great opportunity squandered," Lara Trump said. "It's sad."
Manigault Newman wrote that Lara Trump, who is married to the president's son Eric Trump, offered her a $15,000 monthly contract from Trump's campaign and a job in exchange for her silence after being fired.
"If you come on board, we can't have you talking about that stuff," Manigault Newman wrote that Lara Trump offered, adding, "Everything is positive, right?"
Manigault Newman said she received the contract along with a nondisclosure agreement barring her from speaking about the Trump family or Vice President Mike Pence's family, and that she declined it.
"I was done with Trumpworld," Manigault Newman wrote.
Hannity said he was "shocked" at Manigault Newman turn, and that she seemed to race "back to this reality T.V. thing."
"Well I guess it's anything for an easy book, and you turn your back on people that are good to you and take care of you and stand up for you," Lara Trump said. "And it's a shame."
Lara Trump said it was "so shocking" that purported tell-alls Manigault Newman's are becoming daily occurrences.
"We see this kind of thing happening left and right," Lara Trump said. "Nobody fact checks anymore, any of these articles, any news nothing, that's scary."
The president's daughter-in-law concluded: "I wish Omarosa good luck, 'cause I think she's going to need a lot of it."