Large Crowds at Daytona Beach Over Memorial Day Weekend Prompt Authorities to Close Roads, Bridges
Law enforcement in Daytona Beach, Florida, responded to a large gathering involving an estimated 200 people on Saturday afternoon, as authorities across the country worked to address Memorial Day weekend crowds amid the new coronavirus pandemic.
Video footage recorded by a helicopter crew associated with the Sheriff's Office in Volusia County, where Daytona Beach is located, showed people standing and dancing around a car parking in the middle of the street near the boardwalk. The gathering interrupted traffic in at least one direction, and a representative from the Sheriff's Office can be heard ordering additional road and bridge closures in the video recording.
In a message shared to Twitter on Saturday, the Daytona Beach Police Department (DBPD) confirmed the group complied with requests to disperse and no attendees were arrested. Later, the police department reported a shooting near the beach, during which "several people sustained non-life-threatening injuries." The department said those injured had received treatment, and announced details about a press conference due to take place at 1:00 p.m. EDT on Sunday to discuss an ongoing investigation. DBPD said a live stream of the conference will be posted to its official Facebook page.
Newsweek reached out to Daytona Beach Police and the Volusia County Sheriff's Office for additional information Sunday, but did not receive replies by time of publication.
An additional statement shared to Twitter by the Volusia County Sheriff's Office acknowledged Saturday's crowds said law enforcement would be monitoring the area throughout Sunday to enforce social distance mandates, which have been implemented by Florida's state officials as well as Daytona Beach's local leadership.
Daytona Beach Mayor Derrick Henry told CNN on Friday that the city could not expect beachgoers to wear face masks during their weekend outings, though visitors would be asked to maintain at least 10 feet of distance between one another.
"The Sheriff's Office and our law enforcement partners across Volusia will be back out again today trying to make this a safe weekend for everyone," the Sheriff's Office tweeted. "We're counting on your help. Be safe, be smart and know that we appreciate your cooperation."
Though some Florida beaches had already begun accepting visitors in April, Governor Ron DeSantis permitted beaches statewide to reopen with restrictions in place starting May 4. Guidelines that accompanied the governor's announcement limited beachgoers to "active recreation" only, including walking, jogging, swimming or fishing.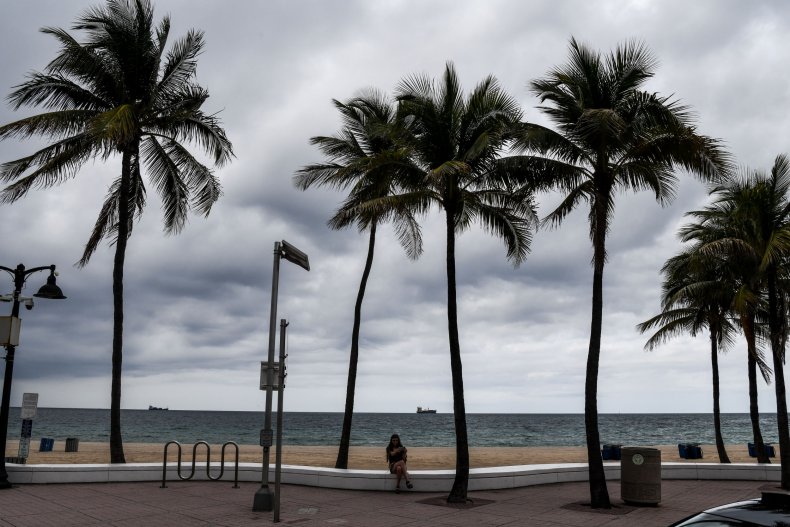 Still, some local officials have decided to delay reopening beaches in their jurisdictions due to concerns about virus transmission. Beaches in Miami and Fort Lauderdale--which have reported more cases of the new coronavirus among their individual populations than most other areas in Florida--will remain closed until after the holiday.
Florida has confirmed more cases of the new coronavirus than most other United States regions, reporting the ninth-highest nationwide total as of Sunday, according to Johns Hopkins University's tracker. Over the course of the pandemic, the state has recorded more than 50,800 total diagnoses and at least 2,233 related deaths.