'They're Not Wasps. They're Mosquitoes': After Florence Billions of Supersized, Aggressive, Striped Mosquitoes Hit North Carolina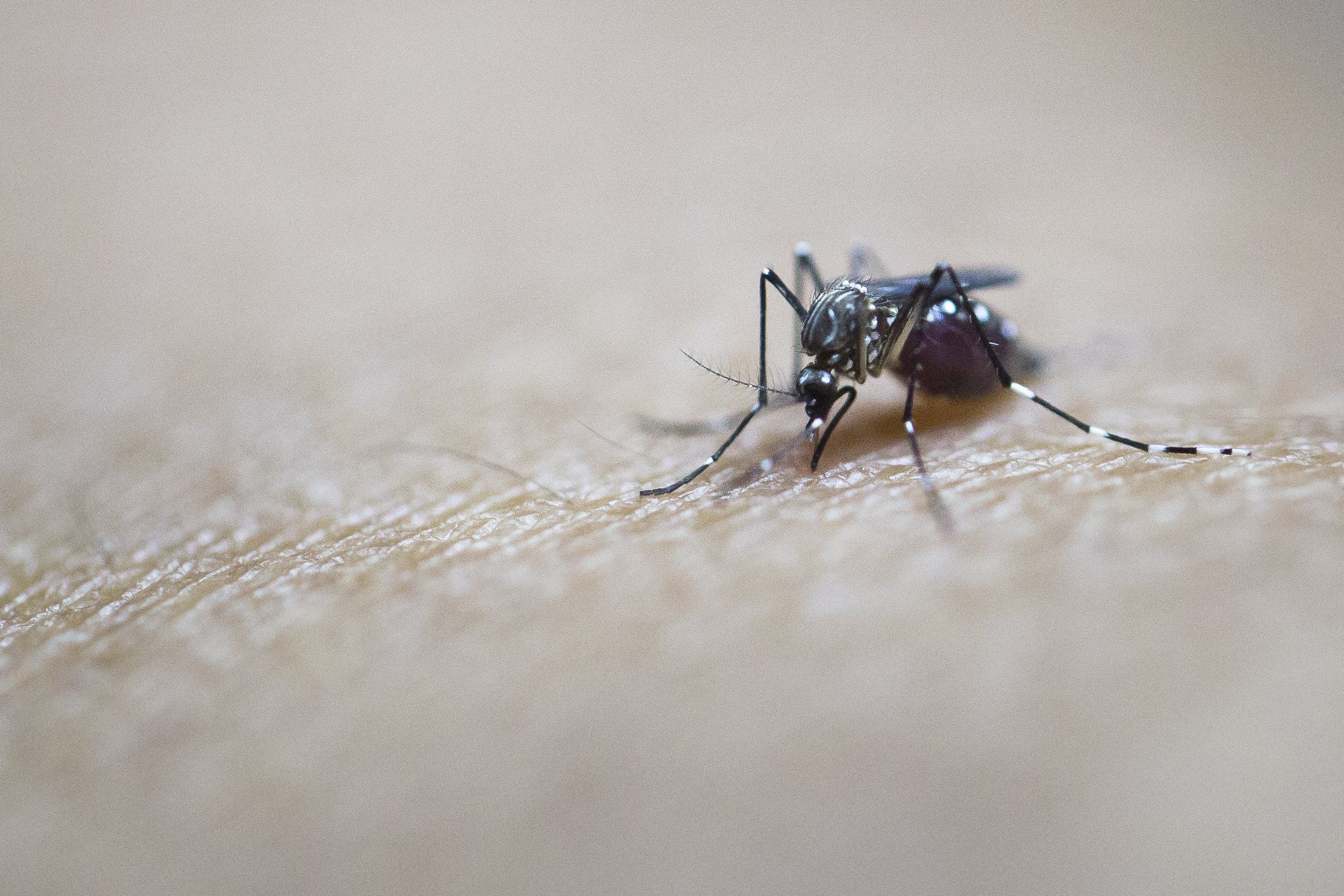 Huge mosquitos have swarmed parts of North Carolina by the billions following Hurricane Florence.
The powerful storm brought record flooding and water levels to many parts of the state, creating a breeding ground for Gallinippers, a type of mosquito that can be three times larger than average.
A local resident, Cassie Vadovsky, told local NBC-affiliate WITN that she had been greeted by a swarm of the mosquitos when she returned home with her 4-year-old daughter last Tuesday.
"It was like a flurry—like it was snowing mosquitos," she said. "I think my car agitated them. I waited for them to calm down before I grabbed the kids and the ran into the house."
North Carolina State University entomologist Michael Waldvogel told WITN the mosquito larvae feed on aquatic animals as big as tadpoles, with the females growing up to feed on humans and other large mammals.
Of the 61 species of mosquitos in North Carolina, NCSU entomology professor Michael Reiskind told The Fayetteville Observer that "15 to 20 would be highly responsive to floodwaters," causing the large mosquitos to swarm residents. After flooding occurs, the eggs hatch and "rapid population growth occurs."
Reiskind also said that even one or two layers of cotton clothing might not stop the pests from biting through. Videos posted to social media show the size of the mosquitos, their large bodies causing some to at first mistake them for wasps.
In response to the mosquitos, North Carolina Governor Roy Cooper ordered $4 million on Wednesday to fund mosquito control efforts. In a press release, Cooper named 27 of the hardest hit counties—Bladen, Beaufort, Brunswick, Carteret, Columbus, Craven, Cumberland, Duplin, Harnett, Hoke, Hyde, Johnston, Jones, Lee, Lenoir, Moore, New Hanover, Onslow, Pamlico, Pender, Pitt, Richmond, Robeson, Sampson, Scotland, Wayne, and Wilson—that will receive help.
For some counties, control efforts began Thursday. Others, like Cumberland County, will have to wait until Monday before mosquito spraying begins, according to a press release to The Fayetteville Observer. The method of spraying will vary from county to county, with some conducting aerial spraying while others use large trucks that roam the streets.
The mosquito experts believe that as the state's weather grows colder, the mosquitos will subside.
Although they're much, much larger, Reiskind said they do not pose more of a threat to humans than regular sized mosquitos do.
"People shouldn't worry too much, a big mosquito is no more dangerous than a little one," Reiskind said. "They aren't radioactive or genetically modified or some exotic species, this is just what happens after a hurricane hits."