'Large-Scale' Issues With Stimulus Payments Need to Be Fixed Promptly, 111 Bipartisan Lawmakers Say
A bipartisan group of more than 100 members of Congress signed on to a letter sent Thursday to the Internal Revenue Service urging the agency to address persistent "large-scale" problems with Economic Impact Payments that have not yet been delivered to constituents.
The effort to send the letter to the IRS was led by three representatives from the state of Washington—Democrats Suzan Delbene and Danny Heck as well as Republican Cathy McMorris Rodgers—and GOP Representative Jackie Walorski of Indiana. Additionally, 107 other lawmakers representing states across the country signed on to the bipartisan letter.
"While millions successfully received their stimulus checks, some who are facing financial hardship because of #COVID19 are still waiting for their payment," Delbene tweeted, sharing screenshots of the message to the IRS.
"If we were able to escalate each constituent facing one of these, or many other issues, and receive a timely and clear individual response on that constituent's payment status, we would do so. However, the congressional pathway to escalate constituent claims is too overwhelmed to sufficiently address these concerns, and large-scale issues persist," the letter explained.
The lawmakers offered to assist the IRS in processing the remaining payments, noting that many constituents were facing unique and diverse issues.
"We urge your agency to expand its capacity for casework assistance to EIP claims, and to resolve the issues raised above in a fair and timely manner. When IRS telephone assistance resumes at a normal scale, we remain hopeful that telephone assistors will have the capacity to respond to and resolve constituent EIP issues in a timely and satisfactory manner," the members of Congress wrote.
Economic Impact Payments were approved in the $2 trillion CARES Act economic stimulus package, which was passed by Congress in March. The legislation provided funds to make direct payments of up to $1,200 to the majority of American adults, as well as additional funds for families with children. While much of this money has been paid out, many individuals have still not received their payments.
"While the IRS has made a good faith effort to provide timely and updated information on their website, our constituents continue to express their frustration that the information available does not provide enough clarification," the lawmakers wrote. "Ultimately, we are concerned that the general information provided is not sufficient to address the unique and highly individualized situations that our constituents are facing."
A representative from the media relations office of the IRS told Newsweek that they had not yet reviewed the letter but would send a response when they had. This article will be updated with further comment.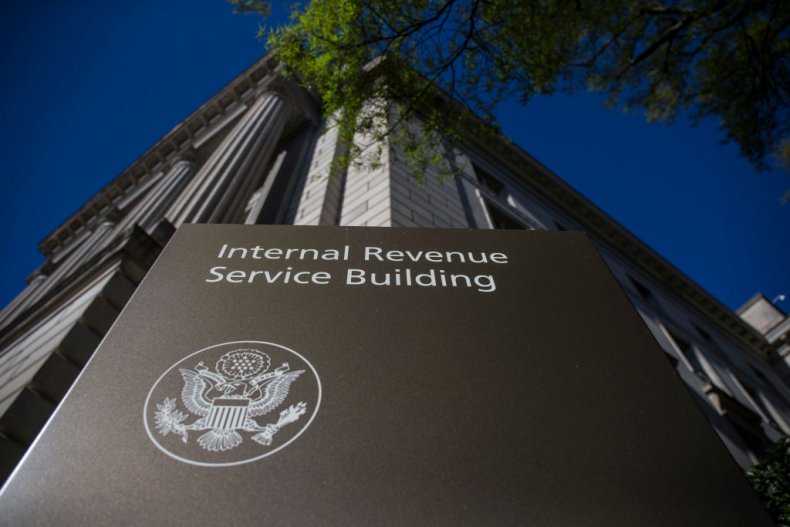 Meanwhile, Republicans and Democrats are discussing whether to include another round of direct stimulus payments in a forthcoming economic relief package. In May, the Democratic-controlled House of Representatives passed the $3 trillion HEROES Act, which would have sent another round of checks of up to $1,200 to most Americans.
The Republican-controlled Senate dismissed that legislation, however, raising concerns about the high cost and some of the measures included by Democrats. Senate Majority Leader Mitch McConnell, a Republican from Kentucky, said on Monday that GOP lawmakers plan to release their own relief package next week.
The White House has suggested that President Donald Trump would like to see a new round of stimulus checks. But McConnell previously suggested that this could be more limited in scope, pointing out that lower income individuals have been the most negatively impacted by the pandemic.
"I think the people who have been hit the hardest are people who make about $40,000 a year or less," McConnell said last week. "Many of them work in the hospitality industry," he said, adding that a second stimulus check "could well be" part of a new economic package.