Why the world's largest reindeer herd is shrinking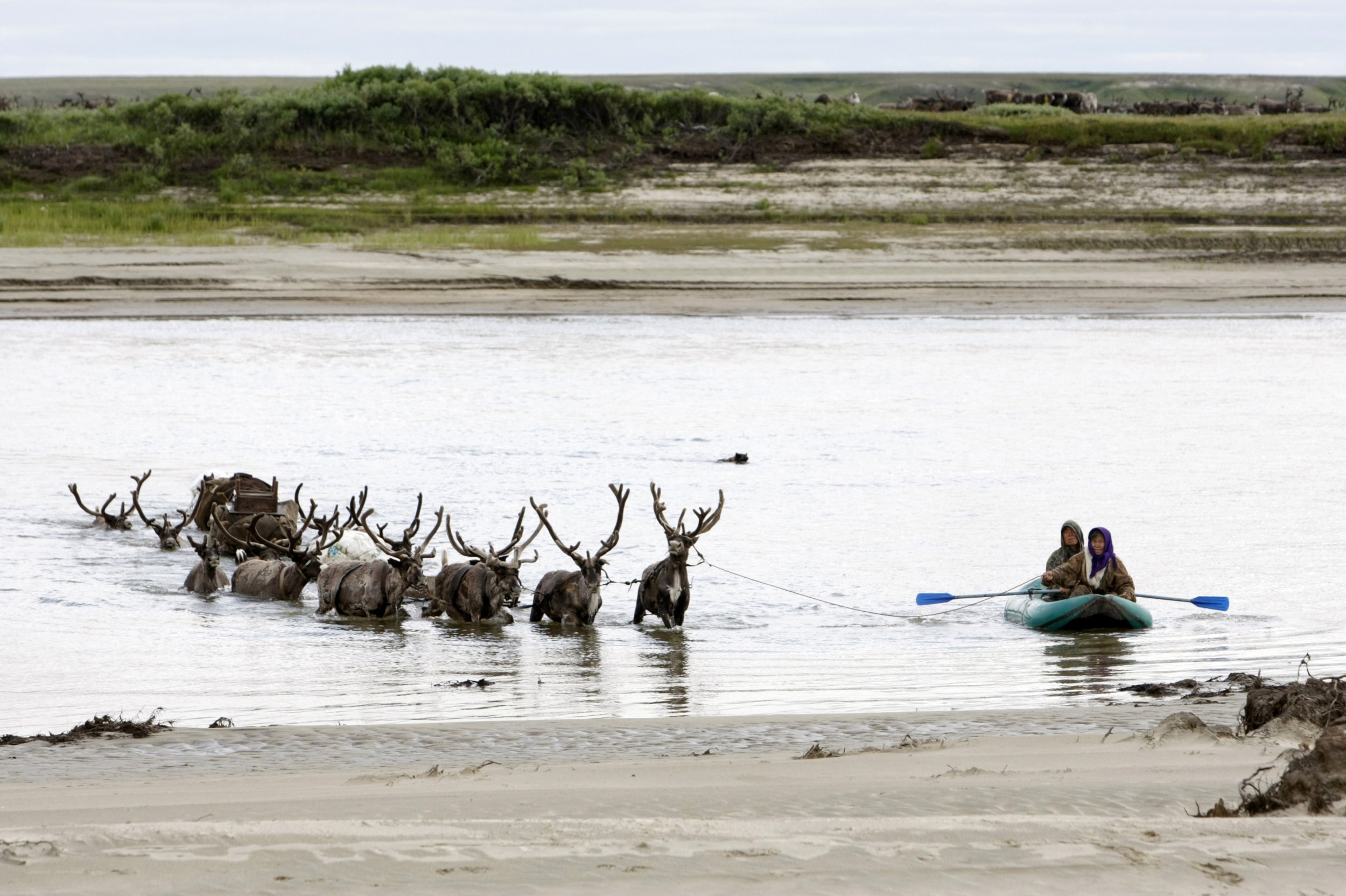 The world's largest wild reindeer herd has almost halved over the last 16 years, as scientists warn rising temperatures and human activity have had an effect on the animal's migration patterns, the BBC reported.
The herd, settled in Russia's remote Taymyr Peninsula, the northernmost part of the country's mainland, has reduced by 40 percent since 2000, after changes to the reindeers' annual migration patterns.
The herd population peaked at one million at the turn of the millennium, but new figures based on satellite and aerial surveys conducted by the Arctic Centre at the University of Northern Iowa shows only 600,000 reindeer remain.
Professor Andrey Petrov, who runs the Arctic Centre, said there is "a substantial decline—and we are also seeing this with other wild reindeer declining rapidly in other parts of the world."
The findings were presented at the Fall Meeting of the American Geophysical Union (AGU) in San Francisco.
"Climate change is at least one of the variables," professor Petrov added. "We know in the last two decades that we have had an increase in temperatures of about 1.5C overall. And that definitely impacts migration patterns."
Industrialization and increasing temperatures in the region have pushed reindeer to look for higher ground in a northeasterly direction, seeking to avoid human activity but also to avoid the booming mosquito presence in the region.
"Reindeer are tremendously important for biodiversity," Petrov explained, but added that there was a financial incentive to supporting the species' population."Thousands and thousands of people rely on wild reindeer; it is the basis of their subsistence economy. So it's about human sustainability too."