Largest Teachers Union in U.S. Reverses Course on Vaccines, Now Says They're 'Necessary'
The largest teachers union in the U.S. is now supporting vaccine requirements ahead of the 2021 academic year.
The National Education Association (NEA) released a statement Thursday calling vaccine requirements an "appropriate" step as coronavirus cases surge across the country.
The union said that nearly 90 percent of its members report being fully inoculated against the virus.
"As we enter a new school year amidst a rapidly spreading Delta variant and lagging public vaccination rates, it is clear that the vaccination of those eligible is one of the most effective ways to keep schools safe, and they must be coupled with other proven mitigation strategies," said NEA President Becky Pringle.
Pringle stated that employee accommodations must be made, as well as paid leave and readily available sites for vaccination. Employee input on how vaccine requirements are implemented is also critical, she said.
"We also support regular COVID-19 testing in lieu of of vaccination for those not yet vaccinated or those for whom vaccination is not medically appropriate or effective," Pringle said. "We believe that such vaccine requirements and accommodations are an appropriate, responsible, and necessary step to ensure the safety of our school communities and to protect our students."
The NEA had not previously endorsed vaccine mandates. Pringle told Education Week last Thursday that there are "often complex medical issues at play, and we don't presume to understand them all."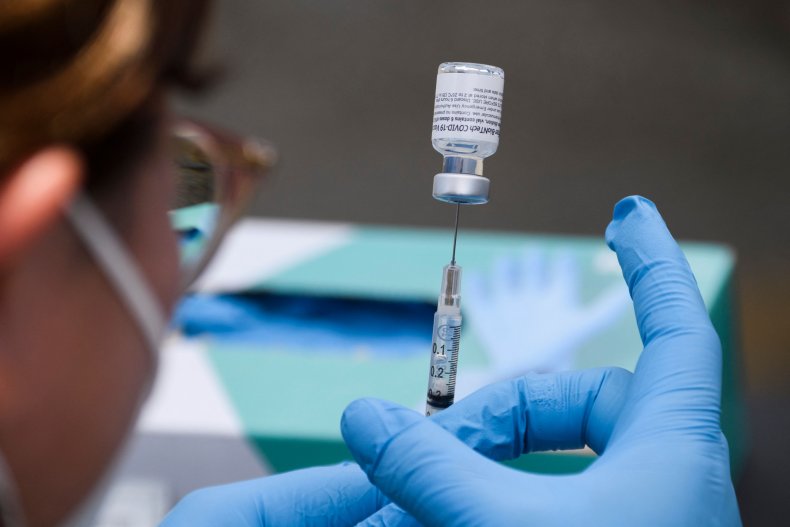 Dr. Anthony Fauci, the nation's top infectious disease expert, said earlier this that vaccines should be mandatory for schoolteachers.
"I mean, we are in a critical situation now," he told MSNBC. "We've had 615,000-plus deaths, and we are in a major surge now as we're going into the fall, into the school season. This is very serious business."
Randi Weingarten, the president of the American Federation of Teachers (AFT), said Sunday that she personally supports her members working with school districts to create vaccine mandates. AFT is the second-largest teachers union in the nation.
Weingarten told Meet the Press that it "weighs really heavily on me that kids under 12 can't get vaccinated."
California on Wednesday became the first state in the U.S. to require all teachers be vaccinated or undergo weekly COVID-19 testing. The mandates will affect 320,000 public school teachers, more than 250,000 support staff and at least 80,000 private school employees.
A new poll from the Kaiser Family Foundation found 58 percent of parents of 12- to 17-year-old children were against schools mandating vaccinations for classrooms. But a majority of parents of school-aged children said masks should be mandated for unvaccinated students and staff in the building.