Manchester United: Who Is Jose Mourinho's Latest Signing Largie Ramazani?
Manchester United plans to spend money this summer on experienced players as it attempts to wrest the Premier League title back after four barren years.
Chasing short-term success, though, can't come at the expense of letting the club's future slip away.
It was reported on Monday morning by HLN Sport, the Belgian newspaper, that Largie Ramazani had signed for United on a scholarship contract from English League One side Charlton Athletic.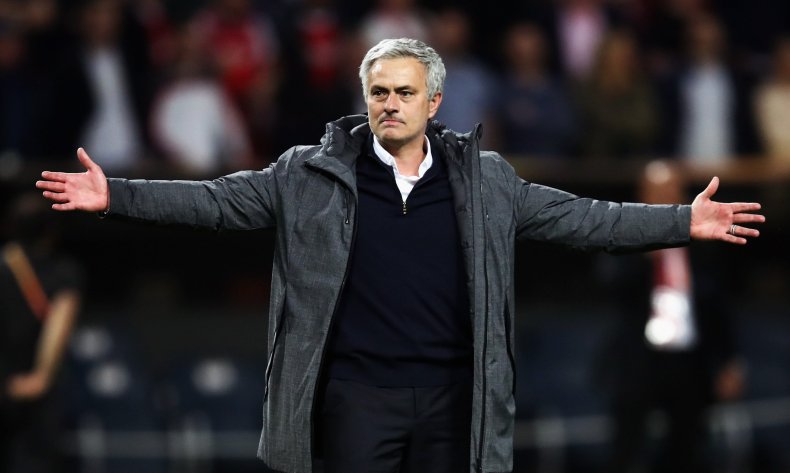 The 16-year-old was born in Burundi but started as a youth footballer at Anderlecht in Belgium, according to the Manchester Evening News.
Ramazani has signed a four-year deal. Footage of him in action is extremely scarce, aside from a video published in 2013 that shows Ramazani training with Diamant, his younger brother. As Ramazani would have been 12 at the time it is hard to conclude much from that. It's interesting to note, though, that the pair are already being called "superstars" even at that tender age, and how professional-looking the video is. Clearly, Ramazani is a long-term project for United and not some shot in the dark.
There is less good news for United regarding its attempts to sign winger Ivan Perisic from Inter Milan. Bild, the German newspaper, claims Inter is "furious" with the Croatia international after he took part in a professional beach volleyball tournament in his homeland last week.
If Perisic had suffered an injury, that would make it problematic for Inter to sell him this summer. Mourinho has reportedly been chasing Perisic since the start of the summer in an attempt to add balance to United's attacking lineup.
At one stage it looked like Inter would have to sell Perisic to meet Financial Fair Play (FFP) regulations, but the necessity of that has now receded. A disagreement, though, could force him into United's arms.