Are '90 Day Fiancé' Stars Larissa and Colt Still Together? She Instagrams Her 'Honest' Opinion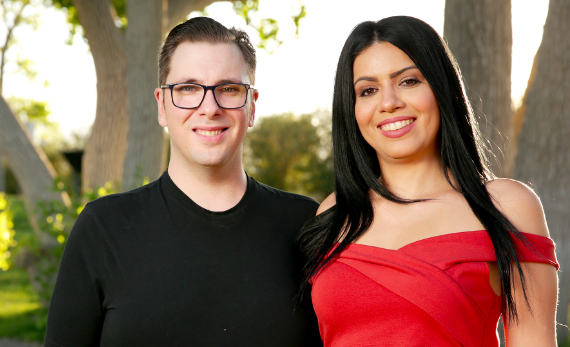 90 Day Fiancé star Larissa took to Instagram after some fans of the TLC reality show wondered why they were together. After arriving in Las Vegas, Larissa complained about everything. She didn't like the Las Vegas strip, the weather, Colt's car, his home or the way his mother decorated their home. Larissa conducted an impromptu Q&A where she let fans ask anything they wanted. One of the first questions was about her first reaction to Colt.
"Honestly, I thought that I was meeting a superstar. I always thought and think that Colt is handsome. It's funny because in my country Colt is not ugly. Nobody would say oh, 'This girl is with Colt' and ask why. He has great skills, he's smart, he's funny, he's quiet," she said. "I love Colt's personality. I love that Colt is completely different than me …and I love that Colt is so f***ing smart."
But there are some things she doesn't like about her beau. For instance, he's clingy, he gets upset quickly and he needs to be more independent. On the last one, Larissa was probably referring to how Colt lives with his mother still and lets her cook and clean for him.
"When Colt told me that he lives with his mother, I got worried," Larissa said Sunday. "I can't lie and say, 'No, I love it.' She wants to live in a different home because it's "not good for a relationship always living under Mommy's skirt."
On Sunday's episode, Larissa wasn't warm to Colt's mother. She told her everything she didn't like about Las Vegas and Colt's "ugly decorations" in the home, leaving his mother in tears.
"I expected Larissa to be this sweet, wonderful person that Colt told me so much about but she gets here and she's not the same person," Colt's mother said through tears. "She's selfish. She's demanding. She's not very nice. Unless she changes, there's not going to be a future for either one of them."
While she might love Colt, Larissa certainly wants some things to change. "I think that Colt is spoiled," Larissa said. "I want to make some changes around here."
Season 6 of 90 Day Fiancé airs at 8 p.m. ET on TLC.