Larissa Dos Santos Lima Asks For New Lawyer After '90 Day Fiancé' Airs Arrest Episode
TLC personality Larissa Dos Santos Lima asked fans for recommendations for a family lawyer on Instagram Monday after 90 Day Fiancé aired the episode where she got arrested for a second time. The cameras weren't at her Las Vegas home while the fight was happening in November, but they showed up the next day.
"Suggestions for family law attorney in Las Vegas. DM Please," she wrote Monday. The day before, the Brazilian native shared a screenshot of top-trending Twitter topics Sunday, which revealed her name was tweeted more than 14,000 times.
It's clear Lima, 33, is a fan favorite but was only briefly shown in Sunday's episode. It started out with Lima and then-husband Colt Johnson fighting about getting her hair done. She wanted to get a Brazilian blowout but Johnson didn't want to pay for it. Lima searched the house to scrounge for money, although she didn't find any.
In the next scene, cameras talked to a downtrodden Johnson, who revealed Lima was arrested the night before. As the argument escalated, Johnson shut off her phone, which only exacerbated the problem. At the time, Lima changed her Instagram name to "Help Me" and posted Johnson's number online. It was likely one of her followers who called the police that night since Johnson claimed it wasn't him and Lima didn't have access to the phone.
Newsweek subscription offers >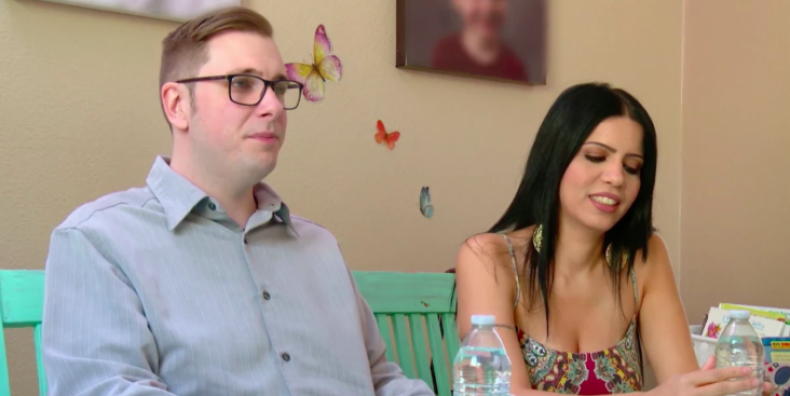 "On Nov. 10, 2018, at approximately 1:15 p.m., officers were dispatched to a family disturbance at a residence in Northwest Las Vegas," Las Vegas Metropolitan Police Department Officer Larry Hadfield said in a statement at the time. "Two people were contacted at the home who were arguing. At the conclusion of the investigation, it was determined that Dos Santos had committed Battery Domestic Violence on her husband and transported to the Clark County Detention Center."
Police had to knock down their door to get inside. Lima ran out and police put Johnson in handcuffs. He was not arrested after he claimed Lima scratched him and pushed him against the wall. According to the police report, they arrested Lima since she was previously detained on a domestic battery charge in June 2018.
"Based on the facts and circumstances that [Colt] alleged a battery and had a fresh visible scratch and red bruise to support his story, and the fact that [Larissa] alleged a battery but had no visible injury to support her story, and the fact that a records check showed that [Larissa] has a prior domestic battery arrest from June 2018, [Larissa] was determined to be the primary aggressor and arrested for domestic battery," the police report read.
Newsweek subscription offers >
Last week, Lima was found guilty of domestic battery. If she pays a fine and does community service, a judge will drop the charge to disorderly conduct. Still, it could impede her chance at getting citizenship in the U.S.
Currently, however, Lima is enjoying life. She recently posed with fans who were wearing her now-famous statement, "Who is against the queen will die," on their shirts.
On Sunday, she posed in a Fashion Nova bikini and captioned it with a saying from her first season with 90 Day Fiancé. "First, pay attention on me and
First, say things about my lookieee," she said.
Season 4 of "90 Day Fiancé: Happily Ever After?" airs Sundays at 8 p.m. ET on TLC.
Larissa Dos Santos Lima Asks For New Lawyer After '90 Day Fiancé' Airs Arrest Episode | Culture