Watch: Larry David and Bernie Sanders Find Out They Are Cousins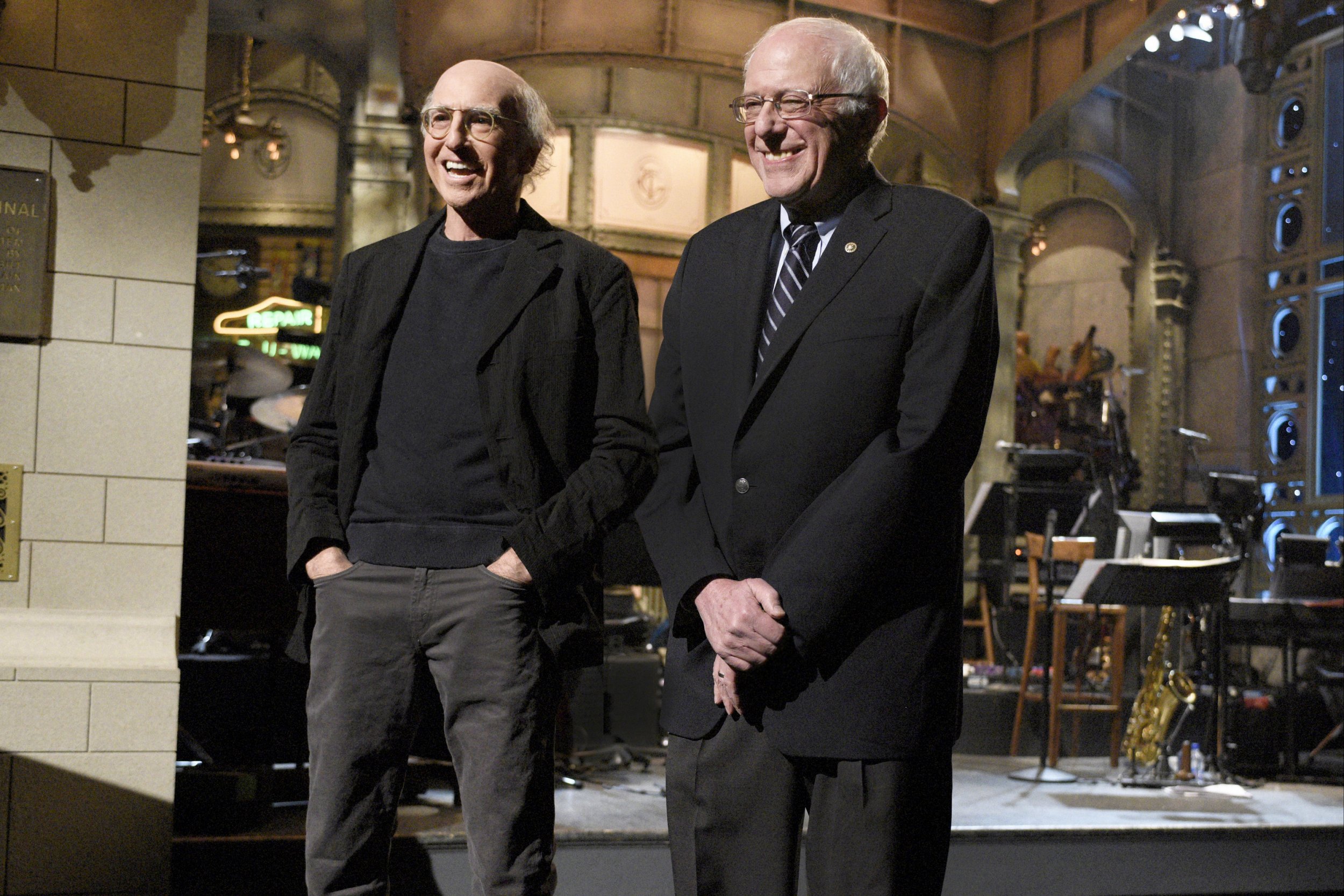 The glaring similarities between Bernie Sanders and Larry David have always suggested that there must be a deep connection between them.
Both the Vermont senator and the Curb Your Enthusiasm frontman are septuagenarian Brooklynites, with the same greyish-white hair framing bald spots. David has made a commercial success of their shared characteristics, spinning Sanders' 2016 Democratic primary campaign into a Saturday Night Live skit entitled "Bern Your Enthusiasm."
But now, in a glorious case of life imitating art, it has been confirmed that the two men are in fact related.
Henry Louis Gates Jr., the host of PBS show Finding Your Roots, made the revelation to both men in a preview for the show's new series, which kicked off on Tuesday night.
"We match your DNA against everybody who's been in any of my series. If you have long identical stretches, it means you're cousins," Gates Jr. explains to David in the clip.
"I hope it's a good athlete," David says as he opens a book that contains the identity of his cousin. "What the hell!" he exclaims upon seeing that he is related to Sanders.
The politician was similarly surprised at the revelation. "You're kidding, oh my—," says Sanders. "That is unbelievable."
After getting over the initial shock, David said that he would now refer to the senator as "Cousin Bernie." Sanders, meanwhile, suggested that the accuracy of David's impression of him suggested a bond between the two.
"People say to me, they talk about Larry David, and I say: 'He does a better Bernie Sanders than I do!" he said.
The show's host, Gates Jr., told the Salt Lake Tribune that he had been trying to convince David to take part in the show for years without success. But once the comedian agreed, it seemed natural to put him in an episode with Sanders due to the Saturday Night Live skit.
But Gates said that the fact that the two shared DNA was a shock. "They share identical DNA on chromosome 7, 9 and 11. That's a lot," said Gates. Men have 23 pairs of chromosomes; 22 of the pairs are identical.
The shared DNA suggests that David and Sanders are third or fourth cousins. "In retrospect, when you see all that DNA they share—my God, it's a natural," said Gates.