Larry David's 'Fish in the Dark,' Weeks Away From Opening, Close to Sold Out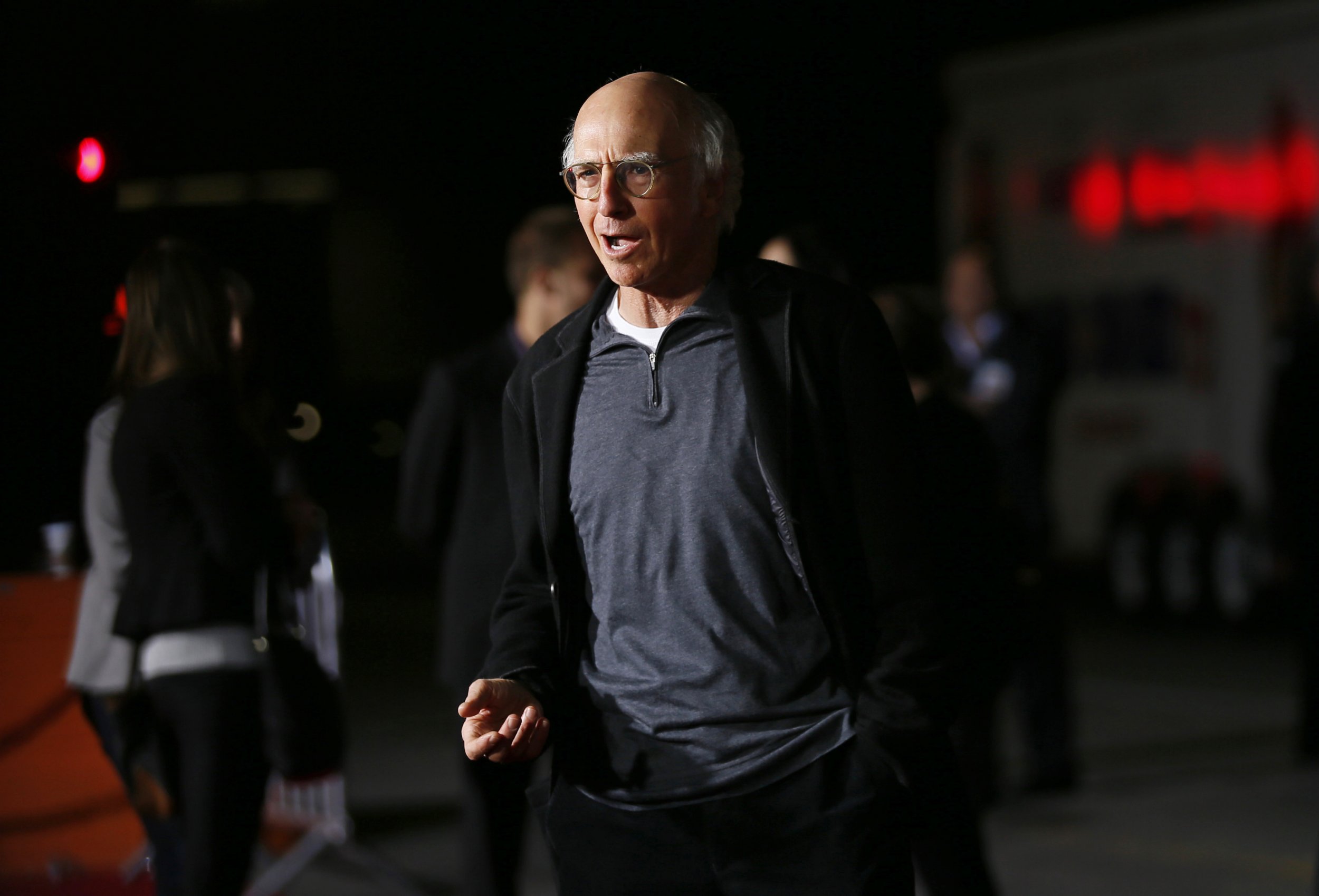 Year-round grinch Larry David's playFish in the Dark is the hottest Broadway ticket of the season, and it hasn't even opened yet. Hell, even Jason Alexander—who played the man's id on Seinfeld—can't cop a ticket.
The play, which David wrote and stars in, won't officially open until March 5, but The Wall Street Journal reports that fewer than 700 tickets remain. Advance ticket sales for the play's four-month run have already clocked in at $14.5 million, breaking a record for a Broadway play.
Tickets start at $49 and can run up to a cool $425 for a "premium" spot in the middle of the orchestra section at the Cort Theatre, where previews have been under way. These tickets are among the priciest Broadway has ever seen. The show's producer, Scott Rudin, set the prices; he previously produced the smash hit The Book of Mormon, which boasted a $477 ticket at its peak. The paper notes that it's mostly New Yorkers, and not tourists, who are sweeping up the seats.
Fish in the Dark is David's Broadway debut, and it centers on two persnickety brothers grappling with the aftermath of their father's death, according to a recent New York Times profile. David is known for his cynical, macabre humor, as seen on Curb Your Enthusiasm and Seinfeld; early reports suggest the play won't be a departure from his curmudgeonly approach to life.
David's previous theatrical work was in the eighth grade. In earlier interviews, he stated he didn't want to star in it, but was persuaded by producer Rudin.
When asked about the play's sweeping success before it even opens, David remarked with characteristic irritability: "I don't think it's good. If [box office] stinks, it's win-win. If the play is good, then great. If it isn't, nobody sees it, and you go home. So I don't look at it as a good thing. It's a terrible thing," he told The New York Times.
Audiences who have been lucky enough to catch a preview of the play at the Cort say otherwise. "It's very funny. It's very Larry David-y," said theatergoer Sean Sanczel in an interview with the Journal. "It's pret-ty, pret-ty, pret-ty good."
Fish in the Dark will run until June 7. As of now, it doesn't appear the show will be extended.