Larry Elder Celebrates 'Total Victory' as Judge Backs His Bid to Join California Recall
Conservative radio talk show host Larry Elder scored a victory Wednesday when a California judge declared his name should be added to the state's recall election ballot.
In a series of tweets posted Wednesday afternoon, Elder celebrated the Sacramento Superior Court judge's decision.
"I am thankful for a fair judge," Elder said in one tweet.
"TOTAL VICTORY!!" he wrote in another.
Elder announced his intention to run in the recall election targeting California Governor Gavin Newsom, a Democrat, earlier this month. He sued California Secretary of State Shirley Weber on Monday after the state released a preliminary list of qualifying recall candidates that did not include him.
Elder's campaign said in a Monday news release it received a notice from Weber's office saying there were problems related to the partially redacted tax returns he submitted while filing to qualify as a recall candidate.
Elder's lawsuit sought a reversal in his exclusion from the candidate list ahead of the certified list of recall candidates, which Weber's office is expected to release later Wednesday.
"We've complied with everything the secretary of state has required of us," Elder said in the Monday release. "The politicians in Sacramento know I'm the only candidate who can beat Gavin Newsom. They are afraid, and they are using whatever shenanigans they can to try to trip me up. It won't work."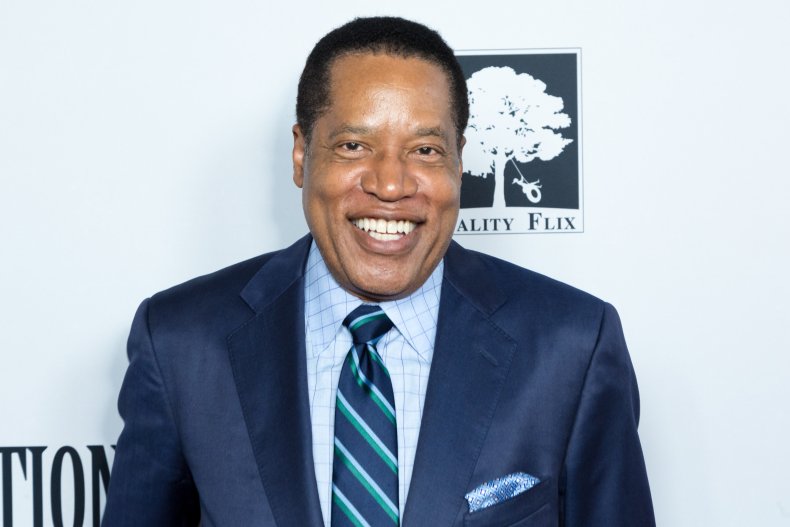 Elder said he provided the state with more than 300 pages of tax return documents. "Frankly, this action by the Secretary of State is not simply unfair and absurd but a dangerous and unconstitutional precedent," he said.
Elder's attorney argued his case before Sacramento County Superior Court Judge Laurie Earl during a virtual court appearance Wednesday afternoon, which lasted for less than 30 minutes. During the hearing, Earl questioned whether it was possible for all candidates to comply with the state's tax return deadline given the compressed timeline of the recall election. The recall election is set to take place on September 14, a date declared by the California lieutenant governor earlier this month.
"Based on when the proclamation for the recall was put together, complying with this statute was virtually impossible on its face," Earl said.
At the conclusion of the hearing, Earl ruled in Elder's favor.
"According to the court, the law by which the Secretary of State required candidates to submit tax returns for the upcoming election applies to direct primary elections, not recall elections," Elder's campaign said in a news release following the Wednesday decision. "Hence, Elder did not have to file tax returns at all to qualify as a candidate."
As he celebrated the decision on social media, Elder declared it was not "just a victory for me, but a victory for the people of California."
In a post he pinned to the top of his Twitter feed, Elder predicted another victory would follow in his bid to replace Newsom.
"Victory! My next one will be on Sept. 14 at the ballot box," Elder wrote.
Newsweek reached out to Elder's campaign for further comment and will update this article with any response.