Larry Hogan Authorizes Booster Shots for Maryland Elderly, Says Government Guidance Lacking
Maryland Governor Larry Hogan announced Wednesday that Maryland residents 65 and older who live in congregate care settings are immediately eligible to receive COVID-19 booster shots.
People who fall under that definition include those who live in nursing homes, assisted living facilities, residential drug treatment centers and developmentally disabled group homes.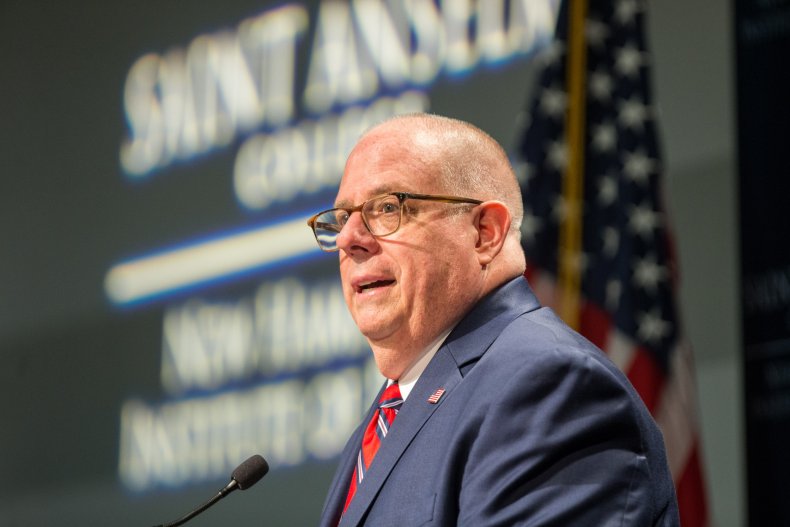 The Republican leader made it clear he's not waiting for federal officials to green-light the extra COVID doses. Rather, he said he is following guidance from the Food and Drug Administration (FDA) and the Centers for Disease Control and Prevention (CDC) in issuing new health orders related to COVID-19.
"The limited guidance we have received has been confusing and contradictory, and it is still unclear when and how more people will become eligible," Hogan said in a statement. "But all of the evidence makes it abundantly clear that we cannot afford to delay taking decisive action to protect our most vulnerable citizens."
The Maryland Department of Health order applies to all seniors living in a congregate setting, and the health agency also issued guidance to instruct all state pharmacies and providers to administer booster shots without a prescription or doctor's order to anyone who considers themselves to be immunocompromised.
"A major study conducted in Israel, which was the first country to offer boosters to seniors, concluded that boosters, or a third shot, led to an elevenfold reduction in cases of infection and a tenfold reduction in severe illness. Our state has already administered over 28,000 boosters to immunocompromised Marylanders," Hogan noted in Wednesday's statement.
Maryland has thus far administered more than 7.6 million COVID-19 vaccines statewide, and Hogan said 80 percent of eligible Marylanders 12 and older have received at least one dose; 95 percent of Marylanders 65 and older have received at least one dose; and 68 percent of 12- to 17-year-olds have received at least one dose.
The governor's statement also explained state health officials have been working on the next phase of the vaccination campaign while also preparing for a statewide operation for booster shots. This week, the state is launching a $3 million community-based, door-to-door canvassing effort to engage Marylanders living in areas with low vaccination rates. The goal, according to Hogan, is to get even more people in Maryland vaccinated, especially those living in at-risk neighborhoods.
In the Wednesday statement, Hogan also continued to call on more progress from the federal government in regard to vaccines. He specifically cited the need for addressing boosters for Americans who received the Johnson & Johnson vaccine and getting all three COVID-19 vaccines approved by the FDA. Expediting the process for approving vaccines for 5- to 11-year-olds was also on Hogan's list of actions he feels the federal government should address.
Hogan has been outspoken in support of COVID vaccinations, though he's resisted the call to impose statewide mask mandates, even as the Delta variant caused infections to surge in Maryland.
During an August 5 press conference, Hogan said, "Mask mandates and shutdowns will not be able to eradicate the threat of the virus, of this Delta variant."
Instead, the governor urged unvaccinated Marylanders to get the shots.
"If you want to stay out of the hospital and you want to avoid dying, then you should get vaccinated," Hogan said during the press conference last month.