Larry Kudlow Suggests Texas Power Outages 'Consequence' of Biden's Presidency
Larry Kudlow, a White House economics adviser under former President Donald Trump, suggested that President Joe Biden should be blamed for the widespread power outages from the winter storm that has devastated Texas.
In a Sunday interview with Fox News host Howard Kurtz, Kudlow criticized Biden for failing to deliver on his campaign promise of unity while appearing to attribute the Texas power outages to the president's allegedly progressive agenda.
"I think they've moved very rapidly toward the progressive left position on a lot of these issues. He tried to temper it with talk about unity. There was some talk about moving to the center, that there would be more balance, there wouldn't be a far-left progressive agenda," Kudlow said.
"Unfortunately in the early weeks—what, we've got a month here—it has been a left, progressive agenda," he added. "He's gone after the energy sector. You saw some of the consequences in Texas. That's just the tip of the iceberg."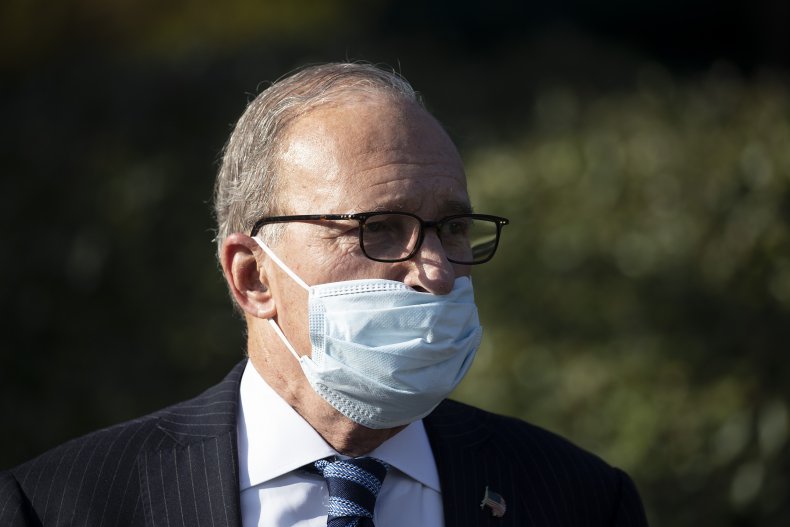 Newsweek reached out to the White House for comment.
The deadly Texas winter, which left millions without water, power and heat, has placed the Lone Star State at the center of U.S. political discourse. Some Republicans seized on the opportunity to blame the outages on solar energy and wind turbines—after initial reports from the Electric Reliability Council of Texas (ERCOT) suggested that frozen wind turbines were partially responsible.
Later, ERCOT reported that limited natural gas was also behind the failed power grid.
Texas Republicans faced criticism for their misleading claim that renewable energy was primarily responsible for the outages.
On Tuesday, the state's Republican governor, Greg Abbott, appeared on Fox News to blame Biden's move toward green energy for the power failures in his state.
"This shows how the Green New Deal would be a deadly deal for the United States of America," he said. "Our wind and our solar got shut down, and they were collectively more than 10 percent of our power grid, and that thrust Texas into a situation where it was lacking power on a statewide basis."
Texas Republican Congressman Dan Crenshaw pointed to "frozen wind turbines" as a leading cause of the outages.
"This is what happens when you force the grid to rely in part on wind as a power source. When weather conditions get bad as they did this week, intermittent renewable energy like wind isn't there when you need it," he tweeted Tuesday.
On Friday, grid operators in Texas said that their systems had mostly resumed to normal capacity after the storm impacted power to over 4 million state customers. But as electricity returned, issues with water still persisted for some residents over the weekend.