Fans Mourn the Death of 'Lonesome Dove' Author Larry McMurtry
Larry McMurtry died on Thursday at the age of 84, leaving behind a rich legacy of more than 30 novels and more than 30 screenplays, as well as numerous books of essays and history. The American West was a central theme in much of his work, and he often captured the rough side of life, whether it was in the 19th-century frontier or in modern-day small towns.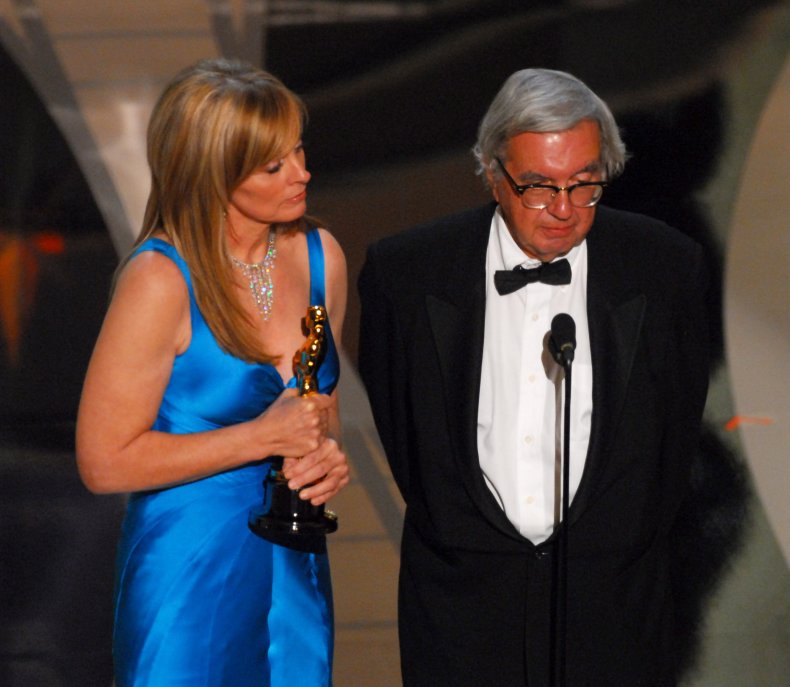 His words not only captured imaginations of readers, but also those of movie and television audiences. Several of his novels were adapted into successful films, including The Last Picture Show, Terms of Endearment, and Horseman, Pass By (retitled as Hud). Meanwhile, his sprawling, Pulitzer Prize–winning novel Lonesome Dove served as the source material for a popular 1989 television miniseries starring Tommy Lee Jones and Robert Duvall. Younger moviegoers are likely more familiar with Brokeback Mountain, for which he wrote the Oscar-winning screenplay with his longtime collaborator, Diana Ossana.
Friends, fans, and collaborators of McMurtry's flooded social media with remembrances and messages that mourned his loss and celebrated his art.
James L. Brooks directed the movie adaptation of Terms of Endearment and in turn won an Oscar for best director in 1984. The film also took home Oscars for best picture, best actress (for Shirley MacLaine), best adapted screenplay, and best supporting actor (for Jack Nicholson). On his official Twitter account today, Brooks eulogized McMurtry, calling him "among the best writers ever" who refused to "let me hold him in awe" when making the acclaimed film.
Emmy Award–winning news correspondent Luke Russert praised "one of the finest writers in American history." Luke's father is the late newsman Tim Russert, while his mother is Maureen Orth, a Vanity Fair correspondent to whom Lonesome Dove was dedicated.
Conservative commentator Bill Kristol noted the the author's passing, while also praising McMurtry's personal love of book collecting.
Writer Mark Harris gave particular attention to McMurtry's "exquisite care with character, observation, and word choice" in Lonesome Dove.
Evan Smith, CEO of the Texas Tribune, wrote simply "Larry McMurtry!!!!!!!!! Oh God. #RIP."
MSNBC analyst and former Department of Justice spokesman Matthew Miller wrote fondly about reading The Last Picture Show in his youth.
Other lesser-known fans also praised various works he leaves behind as his legacy.
Texas Monthly's account also tweeted out a message to the "prolific author, screenwriter, and essayist, and native Texas son."
In 2014, McMurtry was awarded a National Humanities Medal at the White House by President Barack Obama awarded. The last screenplay he had produced during his lifetime was the Mark Wahlberg vehicle Good Joe Bell (written with Ossana), which debuted at the 2020 Toronto International Film Festival with an official wide release not yet announced.