Larry Millete Arrested in Killing of His Wife, Maya, 9 Months After Her Disappearance
Larry Millete was arrested Tuesday on suspicion of murder in the disappearance of his wife, May "Maya" Millete, in Chula Vista, California.
Maya, a mother of three, was reported missing nine months ago, on January 9, by her sister. She was last seen at her home on the evening of January 7. Police formally identified her husband as a person of interest in the case in July.
Hunter Sowards, a reporter for KUSI-TV in San Diego, tweeted about the arrest Tuesday and included an old photo of Larry and Maya Millete together.
During the investigation, police served three search warrants at the Millete family home. A separate search was conducted at a family member's home.
Police filed a gun violence restraining order against Larry Millete in May, which prohibits someone from possessing or buying guns, ammunition or magazines. A law enforcement officer had requested the restraining order "to protect the public and prevent harm to the respondent or others," according to a report obtained by local Fox affiliate station KSWB-TV.
The report said Larry Millete had eight firearms registered, but authorities believed he was in possession or control of another 14 guns with unknown serial numbers, including AR-15s, shotguns and handguns.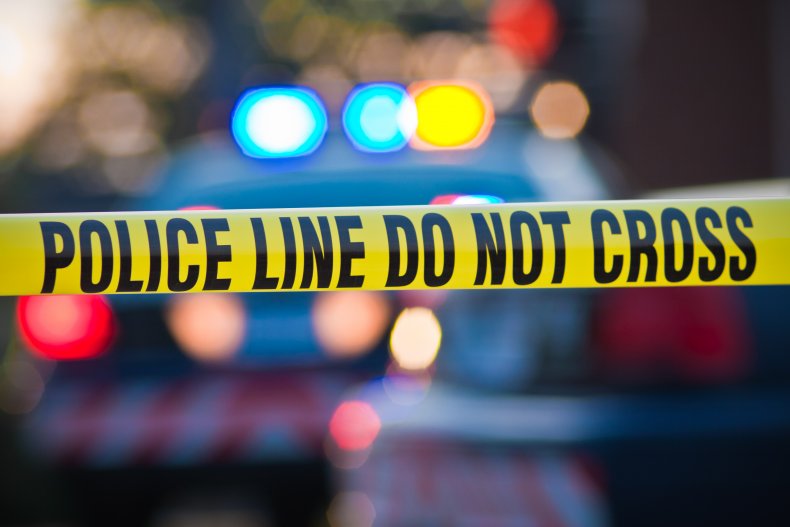 In April, an audio recording surfaced from the day Maya Millete was last seen at her home in Chula Vista. Several loud bangs, which were described as sounding similar to gunshots, were reportedly audible in the recording made from a neighbor's home surveillance camera.
Her sister, Maricris Drouaillet, told NBC's Dateline in late January that she began to suspect something was wrong after not hearing back from her Maya about a trip she was supposed to be taking to celebrate her daughter's 11th birthday. After days of being unable to reach her sister, Drouaillet filed a missing person's report.
Larry Millete filed a court declaration in September that stated she left the family voluntarily and that he still believed she was alive.
"[Maya] has been acting erratically and locking herself inside the bedroom and would not allow our children to see her at times and she would often not join the children for breakfast, lunch or dinner," he wrote. He also accused his wife of being "intoxicated more frequently."
In a press release announcing Millete's arrest, the Chula Vista Police Department said it reviewed over 130 tips on Maya's possible location and the reason for her disappearance. The department said the tips came not just from the local community but from around the country.
The department shared news of the arrest and its statement on Twitter.
The department was aided in the investigation of Maya's disappearance by the San Diego County district attorney's office, the FBI and the Naval Criminal Investigative Service.
Update 10/19/21, 5:20 p.m. ET: This story has been updated to include more background information on the disappearance of Maya Millete.