Larry Nassar Is 'in Denial' and Doesn't Understand What He Did Wrong, Judge Says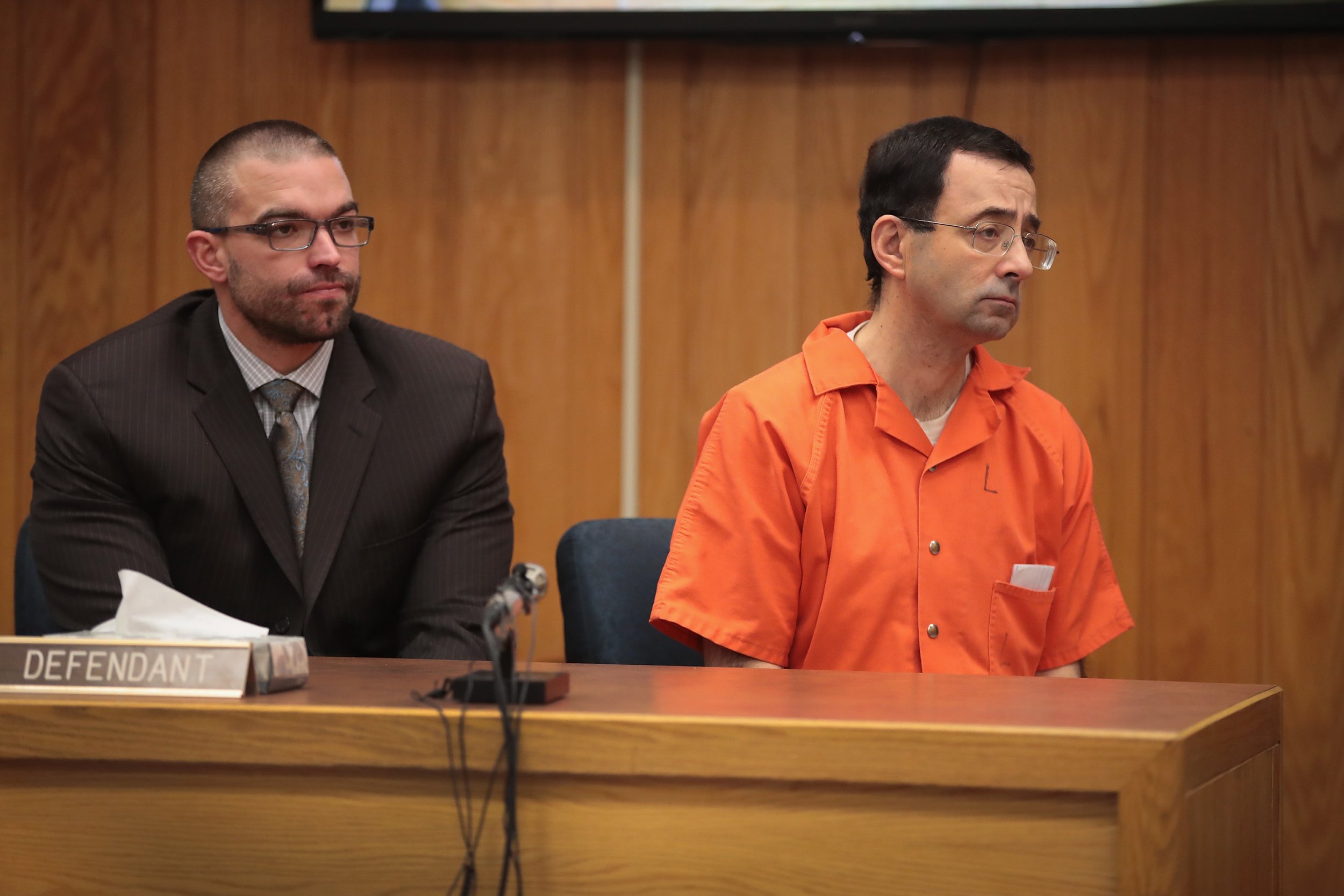 The disgraced former Olympic gymnastics doctor convicted of molesting his patients is "in denial," according to the judge who sentenced him on Monday.
"I'm not convinced that you truly understand that what you did was wrong and the devastating impact you have had on the victims, their families and friends," the judge said to Larry Nassar in court. "You are in denial. You don't get it."
The harsh words for Nassar were part of his second recent sentencing, in which Judge Janice Cunningham gave Nassar 40 to 125 years for molesting three victims, on top of the up to 175 years in prison he was sentenced to last week by Judge Rosemarie Aquilina.
"As much as it was my honor and privilege to hear the sister survivors, it is my honor and privilege to sentence you. Because, sir, you do not deserve to walk outside of a prison ever again," Aquilina said at the previous sentencing.
Aquilina shared the opinion that Nassar was not repentant enough for his crimes. When he sent a letter requesting that he not be subjected to the mental and emotional distress of hearing the heart-wrenching testimonies of hundreds of victims, Aquilina scolded him in court, saying, "Spending five or six days listening to them is significantly minor, considering the thousands of hours of pleasure you had at their hands, ruining their lives."
Both judges in the case became advocates for more than 200 former patients who accused Nassar of sexual assault and harassment. In one compelling testimony that garnered national attention, the Olympic gymnast Aly Raisman told Nassar, "We—this group of women you so heartlessly abused over such a long period of time—are now a force, and you are nothing."
The emotional testimonies of current and former gymnasts captured the nation, as details of potential negligence began to emerge.
The next step in the process of justice for the victims will be the investigations of the various institutions involved, to see if they were complicit in the years of abuse. The FBI, USA Gymnastics, Michigan State University and the U.S. Olympics Committee are among those under public scrutiny.