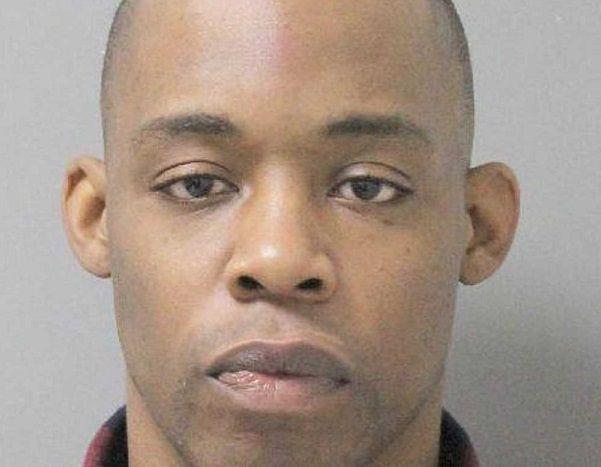 A Louisiana man has been arrested on suspicion of murdering his girlfriend before leaving her body in their apartment for three days and using her phone to watch pornography.
Larry Shell Jr., 34, of Monroe, was already in custody after being charged in connection with an alleged knife attack when he was also arrested on suspicion of murdering his 26-year-old girlfriend Tequita Browhow.
The Monroe Police Department launched a missing person investigation after Browhow's family said she had not been seen since 30 November.
Officers then accompanied Browhow's mother, Vicki Manyweather, to the apartment she had been sharing with Shell for the six past months. Once inside, police said they discovered Browhow's dead body on the living room couch with "obvious trauma to the neck caused by an edged weapon," according to the Monroe Free Press.
Shell had been arrested around two hours prior to the discovery of the body on suspicion of attacking Lawrence Farmer with a knife at around 9:15 p.m. on December 3 less than a mile away from his apartment.
Shell originally told officers that he attacked Farmer after he brushed up against him on the sidewalk, which initiated a fight between the pair.
Farmer received multiple lacerations to his arms, head and stomach during the attack.
Following the discovery of Browhow's body, Shell was questioned about her murder. Shell then changed his story and told officers that he attacked Farmer because he believed he was the one who killed his girlfriend.
Shell said that the same pocketknife he allegedly used to attack Farmer and the one used to kill Browhow was his, but he did not admit to killing her.
"Shell Jr. admitted that he removed his own knife from Browhow's neck, stayed in the apartment for three days and never called the police," the warrant states, reports Monroe News Star.
"Shell Jr. also watched pornography on the victim's phone and masturbated while she was deceased. Shell Jr. admitted that [he] was the last person to see Browhow alive and the first to discover her deceased."
Police records states that officers believe that Shell "intentionally and willfully used his pocket knife to cause the fatal injuries to Tequita Browhow," according to the Monroe Free Press.
Shell has been charged with second-degree murder and aggravated second degree battery. Bail was set at $1m for the on the second-degree murder charge and $75,000 for the battery charge.