Larsa Pippen Slams Question About 16-Year Age Gap With Michael Jordan's Son
Larsa Pippen has closed down a question about the 16-year age gap in her relationship with Marcus Jordan, the 32-year-old son of former NBA legend, Michael Jordan.
The Real Housewives of Miami star, 48, who used to be married to Jordan's Chicago Bulls teammate Scottie Pippen, has defended her relationship before but on The Tamron Hall Show, she has shut down thoughts about the age gap, once and for all.
What started as a friendship has blossomed into love over four years and Pippen repeatedly batted away questions as to why she "chose" Marcus, the son of a person that was a big part of a certain time of her life, when she was married to Scottie.
Pippen insisted that their relationship just happened and was the result of them being together a lot and finding that they have a lot in common and wanted to be with each other.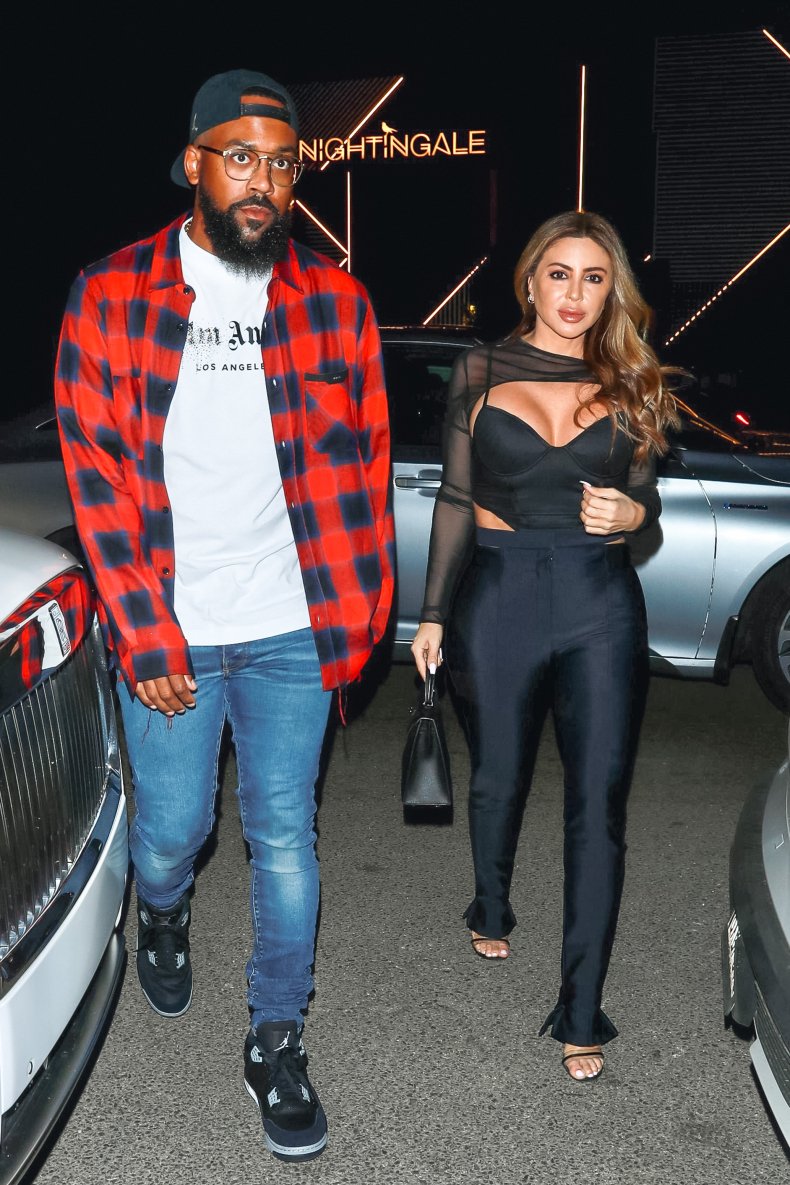 Speaking on the show, on February 28, Pippen explained how she hooked up with Marcus: "We're in a really good place. I feel like a lot of people think that we've known each other our whole lives, which we have not.
"We literally just met at a party four years ago and we were just friends."
Both being from Chicago, Pippen said that they had "a lot in common" as well as a number of mutual friends.
When asked about dating a younger man, Pippen was quick to explain why this shouldn't be an issue with people, especially as her ex-husband was a decade older than her and no questions were asked then.
Pippen said: "I've dated guys a lot older than me—Scottie is 10 years older than me—so I don't really view age as you're mature or immature.
"I don't feel like that determines if you're mature or not. I feel like if you can drink at 21, you can go to war at 18, there's different circumstances."
Pippen was asked about how Michael Jordan's 2020 docuseries, The Last Dance, had affected her relationship with his son.
One of the takeaways from the series was that Scottie and Michael were not as close as people first thought, and Scottie has been scathing about his ex-teammate since the series hit Netflix.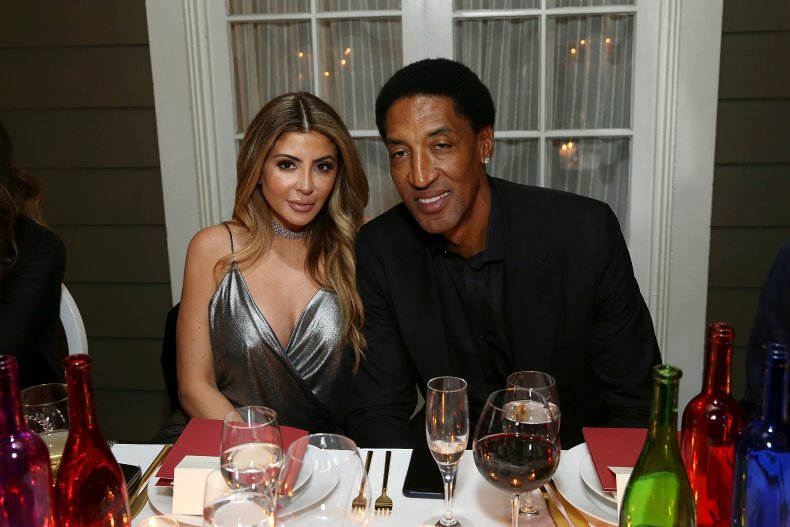 The Pippens finally divorced in 2022, after proceedings started in 2016, and Larsa Pippen said that the series had not changed her relationship with Marcus.
Speaking of Scottie, with whom she shares four children, Pippen said: "I can't basically explain how someone else feels.
"I feel like I live my truth, I'm happy. I feel like we get along, he's my best friend."
Pippen said that all she really wants is for people to be happy with the fact that she is feeling happy at the moment and that Marcus is a big part of what is giving her this feeling.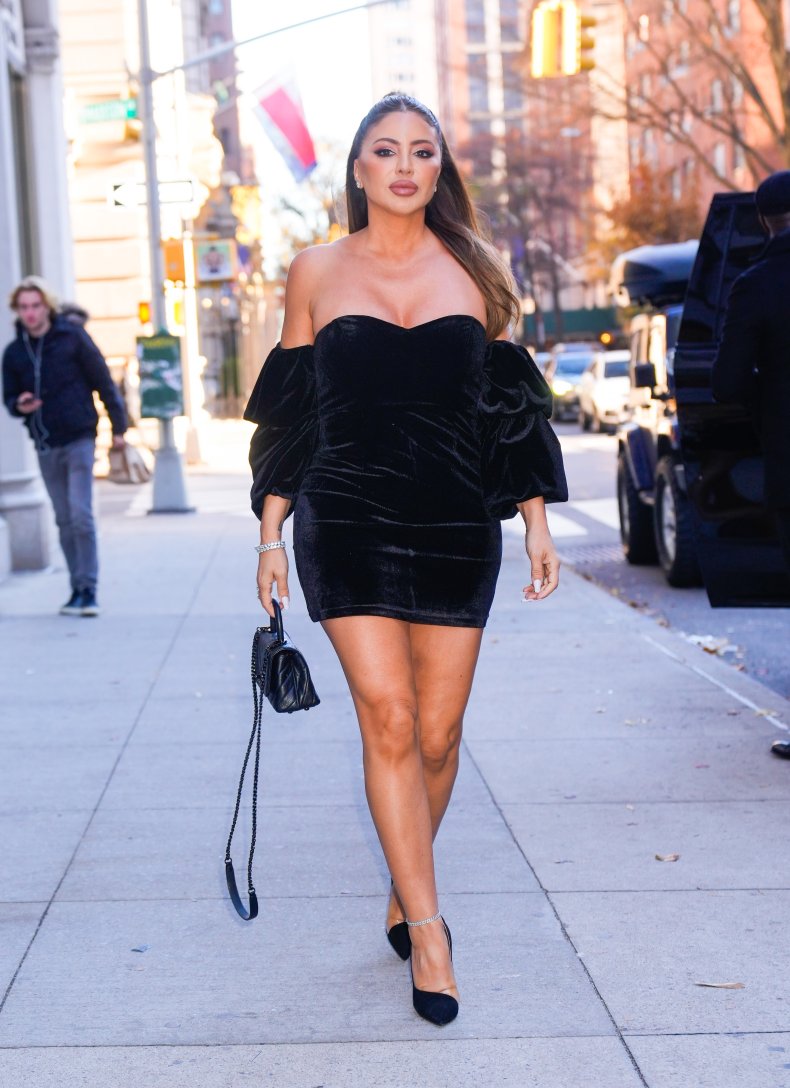 She continued: "For me being someone who was married to an athlete, it's really hard. You get scrutinized a lot.
"People don't think you should have a life once you get divorced. They think once you're divorced, you're done. And I feel like I've overcome so many different obstacles because I feel like I should have love, I should be able to date who I want. I should be able to live happy and go wherever I want to go and not be judged every time I'm with someone."
Pippen also revealed that the Jordans are "happy" about her relationship with Marcus and that the families had spent time together during the holidays.
She concluded: "When you're an adult, parents just want to see you happy.
"We're in a great place, we motivate each other. We're really happy being together and I feel like that's the most important thing."
Do you have a tip on a sports story that Newsweek should be covering? Do you have a question about the NBA? Let us know via entertainment@newsweek.com.