Las Vegas Attack Live Updates: Police Hunt Stephen Paddock Motive in Aftermath of Deadly Shooting
The death toll stands at 59, with more than 500 people injured in the attack.
Police are still searching for a motive for Stephen Paddock, who has been named as the sole attacker.
Paddock had an arsenal of 23 weapons in his Mandalay Bay hotel room and a further 19 weapons at his home in Mesquite, Nevada.
1:19 p.m. ET: This concludes Newsweek's live Tuesday coverage of the aftermath of the Las Vegas massacre, as more details about the vitims and shooter emerged, and America was locked in renewed debate over gun controls. Visit Newsweek.com for the latest coverage of the shooting,
1:06 p.m. ET: A Missing Alberta woman has been confirmed as the 4th Canadian killed in the Vegas shooting.
Tara Roe Smith, 34, from Okotoks, just south of Calgary, was at the outdoor music festival Sunday night when a gunman opened fire and she was separated from her husband.
Friends and family confirmed to Canada's Global News that mother-of-two Roe was one of the victims killed in the attack.
12:53 ET: NBC is reporting that a week before the Vegas attack gunman Stephen Paddock wired $100,000 to an account in Philippines, where his girlfriend is from.
12:34 ET: A Pennsylvania little league and wrestling coach has been identified as one of those killed in the Las Vegas shooting.
Bill Wolfe coached for Shippensburg Little League and Shippensburg Greyhound Wrestling, 6abc reported.
"It is with the most of broken hearts, the families of Bill Wolfe Jr. and his wife Robyn share that Bill has been confirmed to be among the deceased as a result of the mass attack in Las Vegas. Please continue to hold our entire family as well as those affected across the nation in your unending prayers. At this time we ask that you respect the families privacy during this horrific time. Thank you," the Shippensburg Police Department wrote on Facebook Tuesday morning.
12:16 ET: House Speaker Paul Ryan said there is no plan to bring a bill loosening gun silencer restrictions to the floor of the House in the wake of the Las Vegas killings.
"That bill is not scheduled now; I don't know when it's going to be scheduled," Ryan said Tuesday morning, as quoted by the Washington Post. "Right now we're focused on passing our budget."
The bill, which is backed by the NRA, would cut restrictions requiring those seeking to own a gun silencer to gain a special license from the Bureau of Alcohol, Tobacco, Firearms and Explosives.
11:45 a.m. ET: More details are emerging about the victims of the shooting.
Among those reportedly killed was Johnathan Paumonte, 30, of Long Beach, California, who was at the Las Vegas concert with his aunt when bullets started raining down, reports the Orange County Register.
A friend of the victims told the Register that Paumonte was the father of newborn twins, and the aunt, who was injured in the shooting, remains in hospital.
11:23 a.m. ET: Footage has emerged allegedly showing the view in the Las Vegas hotel gunman Stephen Paddock had when he fired on crowds of people below.
Paddock checked into the Mandalay Bay Thursday and brought a range of firearms with him, police said Monday.
Police said they found at least 23 handguns and rifles, some with scopes, in Paddock's hotel suite.
11:07 a.m. ET: Route 91 Harvest, the country music festival at the center of Sunday night's shooting, has issued a statement on the incident on its Facebook page .
"Our deepest sympathies go out to the injured and the deceased and their loved ones. Senseless violence has claimed the souls of our fans and we have little in the way of answers," reads the statement.
"Our eternal gratitude goes out to the LVPD, Emergency services, security guards, and fans for their selfless acts of bravery while trying to help those in need.
"While we will try and move forward, we will never forget this day. We will NOT let hate win over LOVE. We will NOT be defeated by senseless violence. We WILL persevere, and honor the souls that were lost.
"Because it matters."
10:51 a.m. ET: Details continue to trickle out about Paddock, the gunman who amassed an arsenal of dozens of weapons before opening fire on a country music festival in Las Vegas on Sunday night.
The 64-year-old was reportedly a big-money gambler, recently spending between $10,000 and $30,000 per day at casinos on the Las Vegas Strip, law enforcement officials and a casino executive told NBC News.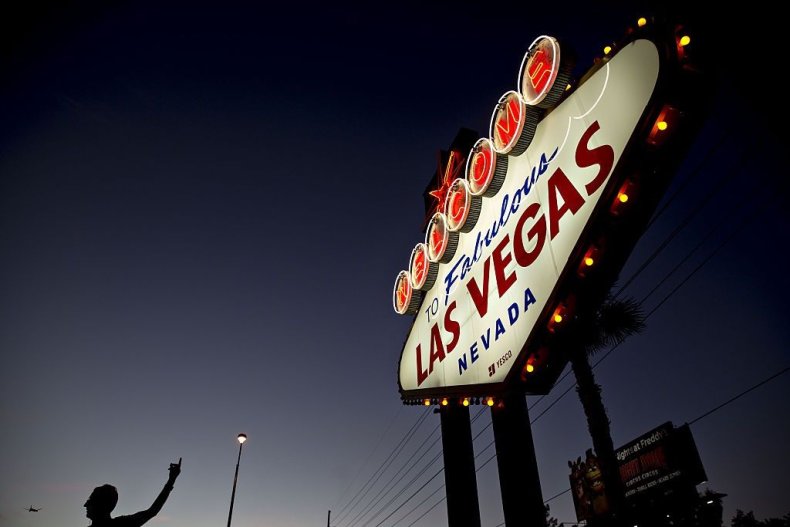 Paddock's main home was in Mesquite, Nevada, some 80 miles northeast of Las Vegas. Neighbors and Paddock's brother, Eric Paddock, told reporters that the gunman was a frequent gambler.
10:32 a.m. ET: Las Vegas Mayor Carolyn Goodman refused to call for stricter gun controls after Sunday's shooting, saying that the main problem was illegally-owned weapons.
In an interview with Sky News, Goodman said that she came "right down the middle" on the gun debate and could see the merits of both those calling for tighter regulations and pro-gun advocates.
But the Las Vegas mayor emphasized that law-abiding gun owners were not to blame for the shooting. "The reality is it's about the criminal element," she said.
Goodman said yesterday that the "act and insanity of a madman" would not keep citizens from "living whole and meaningful lives with pride in our shared humanity."
10:06 a.m. ET: As debate rages about whether the United States needs to crack down on gun ownership and purchasing, one group has remained conspicuously silent: the NRA.
The NRA's usually active social media feeds have remained quiet since the Sunday night massacre, in which Paddock rained down bullets on a crowd of concertgoers at a country music festival in Las Vegas, the Independent reported.
The group has a habit of keeping silent after mass shootings. After gunman Adam Lanza shot and killed 20 children at Sandy Hook Elementary School in 2012, the NRA did not publicly comment for a full week before the group's chief executive Wayne LaPierre held a press conference and pointed to other potential causes, including violent video games, films and music videos.
President Trump has dodged questions about gun control, and many have pointed out that the NRA supported the Republican to the tune of $30 million in the 2016 presidential race.
9:44 a.m. ET: The identity of a third Canadian killed in Sunday's attack has been confirmed by broadcasters in the country.
Calla Medig, 28, of Jasper, Alberta, attended Red Deer College in Alberta, according to her Facebook profile. Her identity was confirmed by Canadian broadcaster CTV.
In a Facebook post, Tessa Mac of Jasper—who appears to have attended the same high school as Medig— said : "Heaven is an even brighter place now that they have you Calla."
9:33 a.m. ET: While they have yet to announce a motive behind Paddock's actions, police have ruled out any involvement by Marilou Danley, the gunman's reported partner.
Las Vegas police initially described Danley, 62, as a person of interest in the investigation. But Sheriff Joseph Lombardo later said that Danley had been located outside the United States—in Japan, specifically—and was not believed to have been involved in the attack, although Paddock appears to have used her ID in the runup to the incident.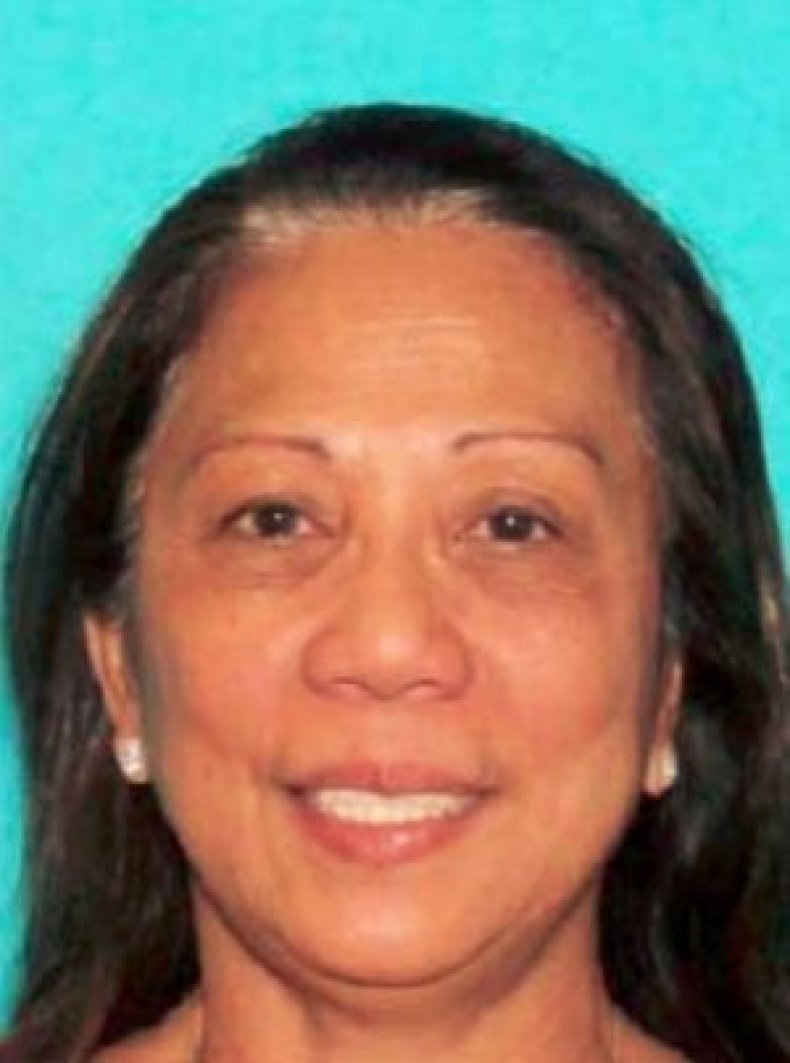 Danley, who comes from the Philippines, has reportedly lived in Nevada since 2003 and spent 20 years in Australia. Neighbors described her as warm and outgoing and expressed surprise that she was involved with Paddock, who appeared to be a reclusive loner.
9:15 a.m. ET: Steve Bannon, President Trump's former chief strategist, has warned that it will be "the end of everything" if Trump supports tougher gun controls in the wake of the Las Vegas shooting.
Trump has avoided speaking about gun regulation after the attack, in which at least 59 people were killed after Paddock opened fire with an arsenal of 23 weapons in his hotel room. But there have been loud calls from lawmakers, celebrities and other commentators for universal background checks and stricter rules on the sale and ownership of firearms.
Asked by an Axios reporter whether he could imagine Trump supporting tougher gun laws, Bannon replied in a text: "Impossible: will be the end of everything."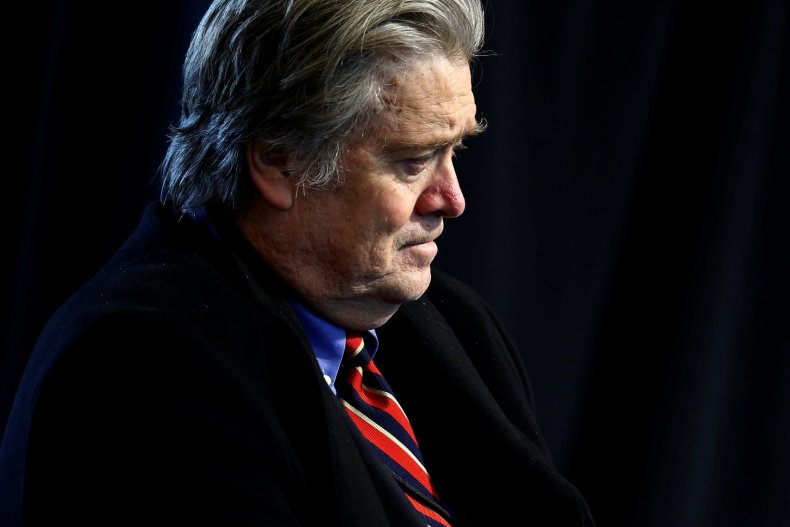 The Breitbart News chief executive said that Trump's voter base would react in a worse manner to such a move than to if Trump supported a hypothetical immigration amnesty bill.
9:02 a.m. ET: A GoFundMe account set up on Monday for victims of the Las Vegas shooting has raised more than $3 million in less than 24 hours.
The funds—set up by Clark County Commission Chair Steve Sisolak—will be used to "provide relief and financial support" to the victims and their families.
Donations of $50,000 have come from the Oakland Raiders and the NFL, while an account purportedly belonging to Stephen J. Cloobeck—the founder of Las Vegas timeshare firm Diamond Resorts International—made eight substantial donations totaling just short of $400,000.
8:45 a.m. ET: President Trump has described Las Vegas gunman Stephen Paddock as a "sick man" and said that "we'll be talking about gun laws as time goes by," according to a White House correspondent.
Trump spoke to reporters before boarding Air Force One for his flight to Puerto Rico, where he is visiting people affected by Hurricane Maria.
The president described the response of police and first responders in Las Vegas as a "miracle" and said that they had done an "amazing job," according to CBS News correspondent Mark Knoller.
Newsweek reported that police officers had locked down the 32nd floor of the Mandalay Bay hotel by about 10:25 p.m. on Sunday, some 17 minutes after Paddock started shooting. But police waited until 11:21 p.m. to breach the room, raising questions about why they waited so long to shoot Paddock.
8:29 a.m. ET: Democratic Congressman Jim Himes has urged U.S. lawmakers to introduce universal background checks on all firearm purchases in response to the Las Vegas shooting.
Himes, a devout supporter of stricter gun regulation, told MSNBC's Morning Joe that the pro-gun lobby was trying to stifle conversation about gun control in the wake of the attack, which left at least 59 people dead.
"They say it's too soon, it's too soon to politicize, it's too soon to act," said Himes. "I don't remember after 9/11—when people flew airplanes into buildings—I don't remember thinking, 'What we need to do now is wait and not take action.' On hurricanes, we don't wait and not take action."
Nevada has some of the loosest gun regulations in the United States. Paddock had an arsenal of 23 guns in his hotel room and a further 19 weapons in his Mesquite home.
8:11 a.m. ET: President Trump has tweeted of his pride in the United States. The comments are his first since a public press conference on Monday in which he described the Las Vegas shooting as an "act of pure evil."
7:46 a.m. ET: With more than 500 people injured in Sunday night's shooting, there is a possibility that the current death toll of 59 may yet increase.
The identities of the victims are slowly beginning to emerge as family and friends pay tributes to their loved ones killed in the attack.
So far, the following victims have been identified.
Quinton Robbins, 20, of Henderson, Nevada. Robbins' family friend, Tyce Jones, tells Newsweek that the city government worker was a "pay-it-forward kinda guy."
Sonny Melton, 29, of Tennessee. Melton was killed in the gunfire while protecting his wife, Heather Melton, she said.
Jordan McIldoon, 23, of Maple Ridge, British Columbia. His identity was confirmed by the Canadian Broadcasting Corporation, and another concertgoer said he had "died in [her arms]."
Jessica Klymchuk, 28, from Valleyview, Alberta. The death of the single mother of four was confirmed by Alberta Premier Rachel Notley.
Lisa Romero-Muniz, 48, from Gallup, New Mexico. Romero-Muniz was a high school secretary and country music fan, her friend Rosie Fernandez told The New York Times.
Adrian Murfitt, 35, of Anchorage, Alaska. He was a commercial salmon fisherman who had gone to the country music festival with two childhood friends.
Charleston Hartfield, 34, was an off-duty Las Vegas police officer killed at the concert. Hartfield's friend of eight years, Troy Rhett, told the Las Vegas Review-Journal that he did not know "a better man than Charles."
Angie Gomez, 20, was a graduate of a high school in Riverside, California. Staff of Riverside Polytechnic High School described her as a "fun-loving young lady with a great sense of humor."
Bailey Schweitzer, 20, of Bakersfield, California. Schweitzer was a receptionist at a software company, Infinity Communications and Consulting. The company's chief executive Fred Brakeman described her to The Los Angeles Times as "the ray of sunshine in our office on a cloudy day."
Susan Smith, 53, of Simi Valley California. Smith was an officer manager at an elementary school.
Rhonda LeRocque, 42, of Tewksbury, Massachusetts. She went to the concert with her husband and six-year-old daughter, who survived the attack.
Dana Gardner, 52, of San Bernardino, California. Gardner was an employee of San Bernardino County; five other county employees were reportedly injured in the attack.
Denise Burditus, 50, of Martinsburg, West Virginia. Burditus attended the concert with her husband, who survived the shooting.
Sandy Casey, 35, of Manhattan Beach, California. Casey was a special education teacher.
Rachael Parker, 33, of Manhattan Beach, California. Parker was a police records technician in the Manhattan Beach Police Department.
John Phippen, 57, of Santa Clarita, California. Phippen attended the festival with his son, Travis.
Chris Roybal, 28, of Corona, California. He attended the concert with his mother, who identified her son's body on Monday.
Jennifer Irvine, 42, of San Diego, California. Irvine was an attorney who recently started her own law firm.
Neysa Tonks, 46, of Las Vegas, Nevada. Tonks attended the festival with her boyfriend.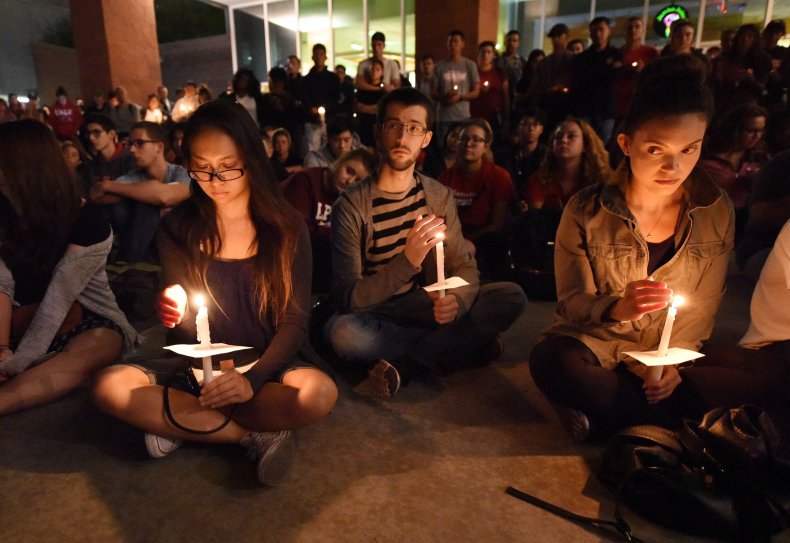 7:10 a.m. ET: Las Vegas Sheriff Joseph Lombardo has been in the limelight since the shooting, providing regular updates to reporters about the status of victims and the police investigation into Paddock, the gunman who killed himself after firing upon concertgoers.
But Lombardo took a moment out on Monday to take a call from President Donald Trump, who spoke to the police officer regarding the deadly attack. Lombardo shared an image of himself speaking to the president on Twitter and thanked him for "your phone call, your support, and your prayers."
President Trump is due to visit Las Vegas on Wednesday to meet with state officials and police officers. The president is first visiting Puerto Rico on Tuesday, where he will meet with victims of Hurricane Maria.
7:00 a.m. ET: Late-night television hosts in the United States were united on Monday in calling for tougher gun regulations after the Las Vegas shooting.
Jimmy Kimmel, a Las Vegas native, delivered an emotional message about how U.S. lawmakers consistently failed to do anything about access to firearms, despite the almost-daily mass shootings in the country.
The Daily Show host Trevor Noah said that he had "never been to a country where people are as afraid to speak about guns," while Stephen Colbert addressed President Trump directly in a segment of CBS' The Late Show .
"You've said you want to be a transformative president...This is your chance to prove it," said Colbert. "You want to make America great again? Do something the last two presidents haven't been able to do—pass any kind of common gun control legislation."
6:33 a.m. ET: Right-wing commentators have rounded on Hillary Clinton, accusing the 2016 Democratic presidential candidate of politicizing the Las Vegas shooting.
Clinton tweeted on Monday that the National Rifle Association (NRA) was trying to make it easier for gun owners to buy silencers, and suggested that the massacre could have been even deadlier had a silencer been used.
Clinton appeared to be referring to the Hearing Protection Act, a bill introduced by Republican congressmen Jeff Duncan and John Carter in January. The act seeks to redefine silencers so they are not considered firearms, which could make it easier for people to purchase them without the background checks required for buying guns.
Tomi Lahren, a commentator for Fox News, said that Clinton had sought to blame the shooting on the NRA and "law-abiding gun owners" in order to "advance her own agenda and political aspirations."
Conservative TV and radio host Laura Ingraham said that Clinton and other Democrats were "gross" for bringing up gun control while "all [the] victims' bodies [were] still not recovered."
6:10 a.m. ET: Beside the stockpile of guns and ammunition found in Paddock's Mandalay Bay hotel room and his Mesquite home, police also found several pounds of ammonium nitrate and tannerite in Paddock's possession.
The two components are often used to make explosives and have been used to powerful effect in previous domestic and international incidents. Ammonium nitrate was used in the Oklahoma City bombings in 1995, which killed 168 people and were carried out by two former U.S. Army soldiers associated with the extremist right-wing Patriot Movement. Tannerite was used in a series of bombings and attempted bombings in New York and New Jersey in September 2016; Ahmad Khan Rahimi, a U.S. citizen of Afghan descent, is facing state and federal prosecution for the bombings, but pleaded not guilty in the federal case.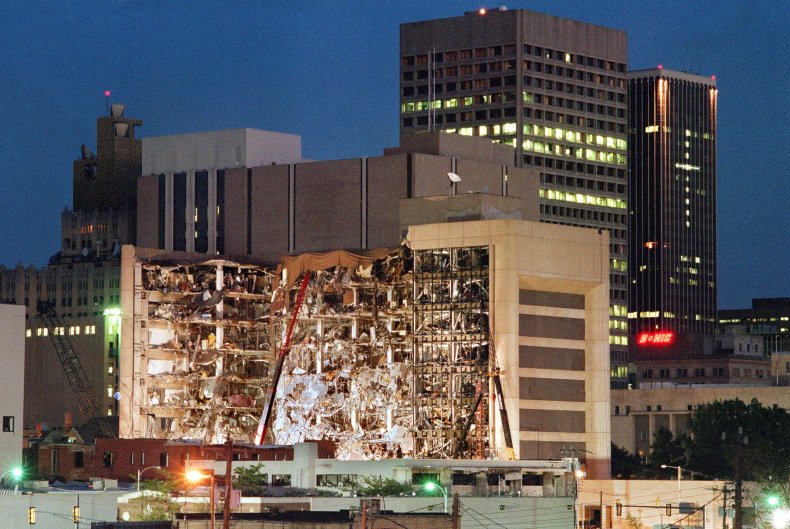 The finding of the substances raises questions about whether Paddock was planning a larger attack after the shooting.
5:48 a.m. ET: In the wake of the deadliest U.S. mass shooting in history, many are calling for lawmakers to get tough on gun control.
Nevada has some of the loosest gun laws in the United States, which permitted Paddock to build up an arsenal of 42 weapons. Sunday's killing spree marked the 273rd mass shooting in the United States in 2017, in its 275th day on Monday.
Many have taken to social media to demand stricter laws on the purchase and possession of firearms and have cited other countries with lower rates of mass shootings as examples.
One example of a country that has imposed restrictions on gun ownership to seemingly good effect is Australia. Vox reported that former Australian Prime Minister John Howard decided to take action after a 1996 massacre, in which a lone gunman with a history of mental health and behavioural issues killed 35 people in a Tasmania cafe.
Howard initiated a mandatory buyback program that saw 650,000 guns peacefully collected and destroyed. The program resulted in a significant drop in homicide rates: one study found that buying back 3,500 guns per 100,000 people corresponded to a 50 percent drop in firearm suicides.
5:23 a.m. ET: The Empire State Building went dark on Monday night as vigils were held across the United States for the victims of the shooting in Las Vegas on Sunday night.
While the lights on the famous New York building went out, an orange halo effect remained to "shine a light on gun violence."
In Las Vegas, the usually buzzing lights of the Strip were turned off as people mourned the loss of dozens who were attending a country music festival outside the Mandalay Bay Hotel when the gunman opened fire.
Elsewhere, the lights of the Eiffel Tower in Paris were dimmed in solidarity with Las Vegas, as well as with the victims of an attack in Marseille on Sunday that saw a knife-wielding attacker kill two women before being shot dead.
5:08 a.m. ET: The Las Vegas shooting dominated the news agenda in the U.S. and around the world on Tuesday, with many newspapers leading with news of the attack that killed at least 59 people.
The Las Vegas Review-Journal tweeted a preview of its front page, with the stark headline: "Unimaginable."
Other U.S. papers also covered the shooting. The Wall Street Journal described the country music festival where revellers were shot as a "kill box," while the The Washington Post described the confusion and chaos experienced by concertgoers after Paddock opened fire from above.
Around the globe, the massacre was headline news. British newspaper The Guardian quoted President Donald Trump, who described the shooting as an "act of pure evil." Turkish pro-government newspaper Daily Sabah said that Paddock had "terrorized" Las Vegas, while in Australia, Sydney's Daily Telegraph described the desert gambling paradise as "Lost Vegas."
4:46 a.m. ET: In the aftermath of the deadliest mass shooting in modern U.S. history, police are searching for the motive that spurred Stephen Paddock to open fire on concertgoers attending the Route 91 Harvest music festival in Las Vegas late on Sunday.
Here's what we know so far.
At least 59 people have been killed and 527 injured in the attack.
Police have named Stephen Paddock, 64, of Mesquite, Nevada, as the sole gunman.
Paddock killed himself before police reached him in his room on the 32nd floor of the Mandalay Bay Hotel in Las Vegas.
Police found 23 weapons inside Paddock's hotel room and a further 19 weapons, thousands of rounds of ammunition, and explosives at his Mesquite home.
The Islamic State militant group (ISIS) has issued multiple claims of responsibility for the attack, but these have been widely discredited by U.S. officials and experts.
Police have still not determined the motive for the attack and law enforcement officials say there are no known links between Paddock and international organizations.
This story previously incorrectly described Stephen Cloobeck as the owner of Diamond Resorts International. Cloobeck is the founder of Diamond Resorts International, but no longer works with the company.