Las Vegas Billionaire Tells Republican Donors: Trump Will Be Best-Ever President for Israel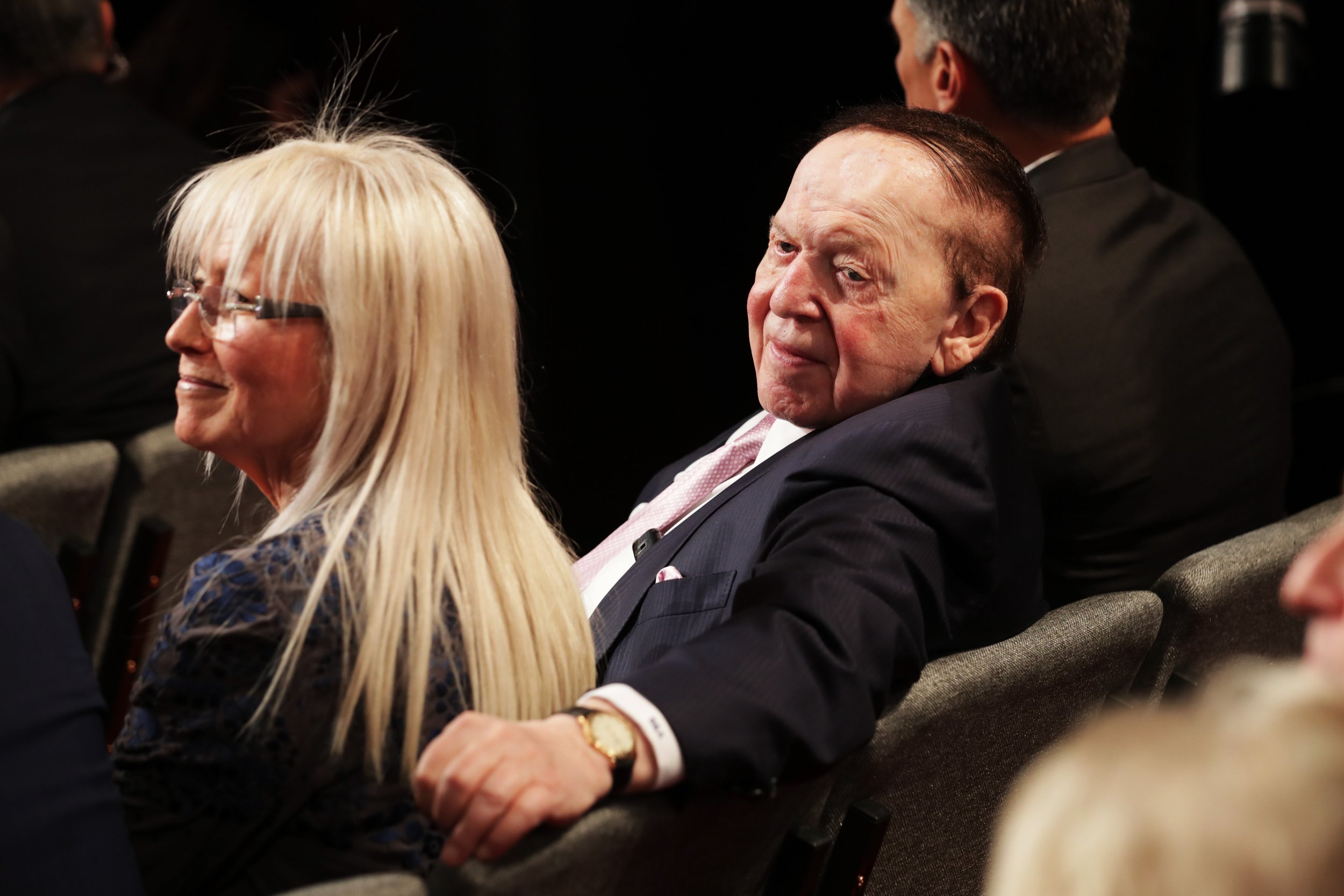 Las Vegas casino magnate Sheldon Adelson told a private crowd of Republican donors Thursday evening that President Donald Trump will be the "best president for Israel ever," in a significant show of backing from one of the most influential Republican contributors.
Adelson made the comments at the event, held at Adelson's Venetian Hotel in Las Vegas, on the eve of the Republican Jewish Coalition conference this weekend, CNN reported. He gathered pro-Israel influencers to discuss Trump, the country and his business acumen.
Adelson owns a daily Israeli newspaper known as Israel Hayom, or Israel Today, and is a key donor of Israeli Prime Minister Benjamin Netanyahu. He courts significant influence in the White House, and met with Trump two weeks ago for a joint dinner ahead of Netanyahu's trip to Washington.
He advocated that Trump take more hardline stances on the conflict with the Palestinians, according to Israeli newspaper Haaretz. He is to meet with Vice President Mike Pence Friday, ahead of the conference where Trump's second-in-command will be the main speaker.
Read more: Could Donald Trump broker peace between the Israelis and the Palestinians?
Trump has tempered his rhetoric about the Israeli-Palestinian conflict, after earlier calling for Israel to continue settlement building and pledging to move the U.S. embassy from Tel Aviv to Jerusalem, a policy call that stirred controversy in the Arab world.
But Trump recently said, in an interview with Adelson's newspaper, that settlement building may not be "helpful" to peace. Thursday, he told Reuters: "I like the two-state solution. Ultimately, I like whatever makes both parties happy."
Ahead of a meeting with Netanyahu in Washington, Trump said he wanted the Israeli leader to pull back on settlement building "for a little bit" but reiterated his position as a staunch defender of Israel.
On the Palestinian side, Saeb Erekat, chief negotiator and secretary general of the PLO, told Newsweek earlier this month that Trump's team had yet to contact the Palestinians and had said: "God help us all" if Trump became president.