3-Year-Old Boy Shot and Killed While Walking With Mother in Las Vegas
A 3-year-old boy has been shot and killed while out with his mother in Las Vegas, police said.
The unnamed child was with a group of adults in the east of the city, close to Charleston and Nellis boulevards, when a firearm was discharged.
The young boy was rushed to hospital, but died from his injuries.
Police said no immediate arrests had been made, but an investigation had been launched and further interviews were taking place.
Lt. David Valenta, of the Las Vegas Metropolitan Police Department, said officers were called at 7:06 p.m. to the Pacific Legends Apartments after receiving a call from a woman reporting that a toddler had been shot.
A group of adults, allegedly including the child's father, had gathered in the parking lot of the apartment complex, police said.
Valenta said one of the men in that group had been "manipulating a firearm" before it went off, according to the Las Vegas Review Journal.
He said: "People need to take much better care of their firearms," adding: "We go on too many of these each year.
"Any shooting is tragic but to look in the face of a 3-year-old, as I just did, it doesn't get much worse than that."
Newsweek has contacted the Las Vegas Metropolitan Police Department for further comment.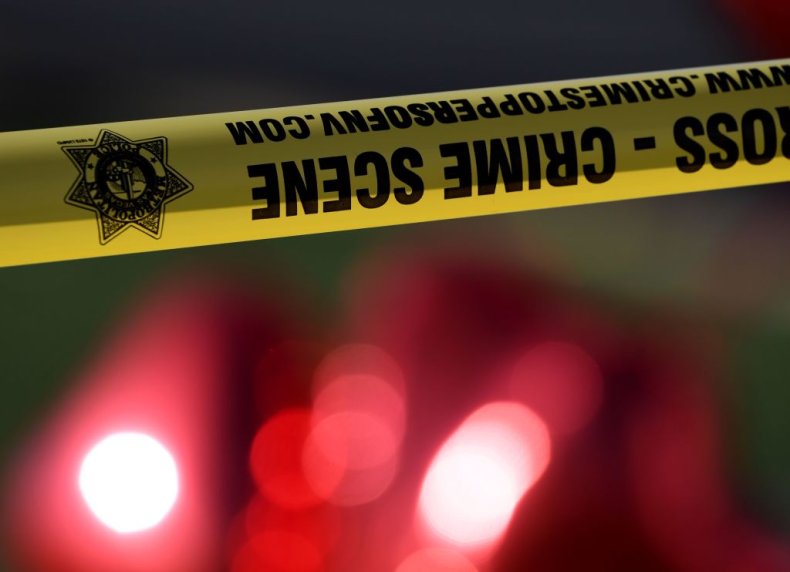 Nevada has historically had one of the highest rates of gun violence in the country.
From 2008 to 2017, it had the 14th highest rate of gun deaths of any state with a figure of 15.09 gun deaths for every 100,000 people, according to the American Center for Progress. That is 39 percent higher than the national average.
The policy institute said the burden of gun violence in the state falls disproportionately on communities of color. About 34 percent of the state's gun homicide victims are Black, although Black people make up just 9 percent of the population.
Shootings are the leading cause of death for young people in Nevada, with statistics from the Centers for Disease Control and Prevention showing that 347 people under the age of 21 were killed with a firearm from 2008 to 2017.
A 2019 survey by the Pew Research Center found that 44 percent of Americans knew someone who had been shot. Twenty-three percent of respondents said a gun had been used to threaten them or their family.