Las Vegas Conspiracy Theory Claims Shooting Victims Are Government Actors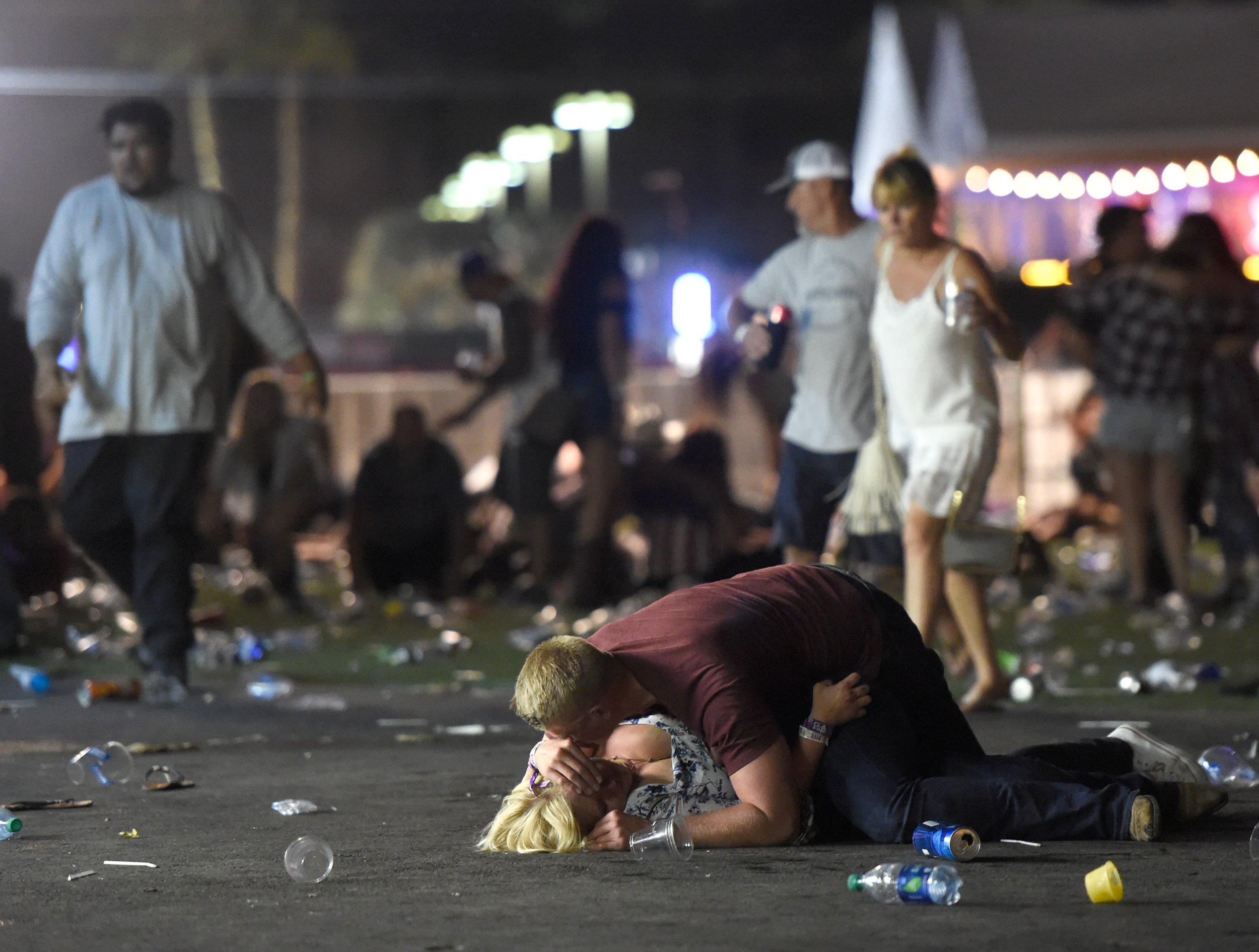 Las Vegas shooting victims recovering from the worst mass shooting in modern U.S. history earlier this month now face death threats from conspiracy theorists convinced that the massacre was a hoax, and that wounded individuals were crisis actors.
"You are a lying piece of shit and I hope someone truly shoots you in the head," a Facebook commenter wrote on the page of Braden Matejka, a 30-year-old concertgoer from British Columbia who took a bullet to the back of his head and survived. Posts like this began to populate quickly alongside messages of support from friends and family, forcing Matejka to delete both his Facebook and Instagram accounts.
"I'd be happy to talk to these people, but it seems there's no reasoning," Matejka told the Guardian. "A really sad part of this is that a lot of these people think they're fighting the good fight and exposing truth."
Conspiracy theorists claim that the October 1 shooting that left 58 people dead was staged by the government and that injured victims like Matejka were hired to act. After Matejka deleted his social media accounts, some conspiracy theorists spun it as evidence that he was part of a government-driven hoax to push stricter gun control policies.
But Matejka couldn't escape harassment on YouTube. A search of his name on the video platform this week yielded "How to Spot Crisis Actors & Fakest News Ever" as one of the top suggested results, even though the company changed its algorithms to better promote legitimate sources after criticism from the public that it was fostering the spread of conspiracy theories.
YouTube removed one video attacking Matejka after The Guardian inquired, stating it violated its harassment and bullying policy, but left other videos up.
Social media has greatly widened the reach of conspiracy theorists, who have targeted national tragedies in the past.
Conspiracy theorist Alex Jones called the Sandy Hook Elementary School shooting in Newtown, Connecticut, that killed 20 students and six staff members a "hoax." In an interview with NBC host Megyn Kelly in June, he refused to change his mind or apologize.
"I do think there's some cover-up and some manipulation," Jones said. "I've watched the footage, and it looks like a drill."
The reach of well-known conspiracy theorists like Jones is massive—his YouTube channel received 83 million views in November 2016 when Donald Trump was elected president, and his website InfoWars had 5.3 million unique visitors in May, according to website data tracker Alexa.