Woman Falls From Roller Coaster at Circus Circus Casino in Las Vegas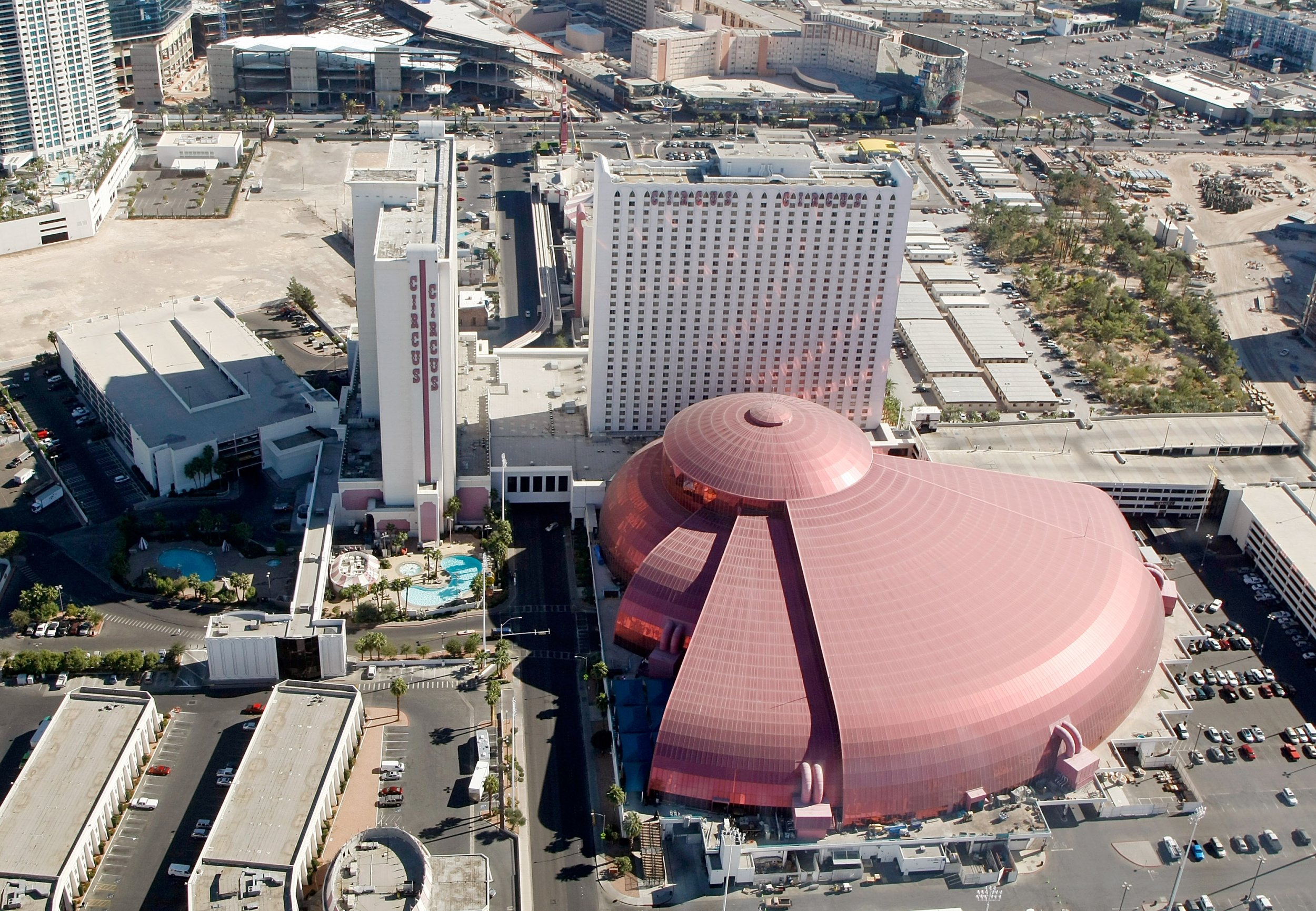 A woman has been injured after she fell from a roller coaster at an amusement park inside a Las Vegas casino. The woman was taken to a nearby hospital following the fall. The extent of her injuries are not known at this time.
The "El Loco" roller coaster at the Adventuredome Theme Park at Circus Circus on South Las Vegas Boulevard has been closed following the accident at around 2 p.m. on Monday.
Clark County Building and Fire Prevention confirmed they have been notified of the incident and that a Prohibited Use Notice was issued against the ride. "Clark County Building and Fire Prevention was notified of an incident shortly after it happened involving a woman who fell out of the El Loco Roller Coaster Monday afternoon," the department said in a statement, reports KSNV.
"County Building staff was promptly dispatched to the scene. A Prohibited Use Notice was issued and the ride remains closed for public use and may only be operated for inspection and testing as part of the investigation. Our thoughts are with the woman who was injured and her family and friends during this difficult time."
MGM Resorts International, who own the Las Vegas resort, added in a statement: "We are incredibly saddened that one of our Adventuredome guests was injured and our hearts go out to the guest and her family. Safety is our top priority, and the ride in question is closed until further notice as this incident is investigated."
It is unclear how the woman fell out of the roller coaster, or if the ride was moving at the time, reports Las Vegas Review-Journal.
The El Loco roller coaster, which travels in and out of the Circus Circus theme park, moves at speeds of up to 45 miles per hour and is 90 feet at its highest point. The ride has been operating since February 2014.
The ride underwent more than 2,000 safety tests before it was opened to the public, the Las Vegas Sun reported in December 2013. Tom Nolan, vice president of operations for Adventuredome, said in a statement at the time: "As with all our rides, safety is our No. 1 concern. El Loco has a number of unique elements that make it a thrill-a-second ride, and this extensive testing process will ensure that every rider has a safe and fun experience."