Las Vegas Shooting Witness Also Lived Near Sandy Hook: Is This the Shooting That Changes It?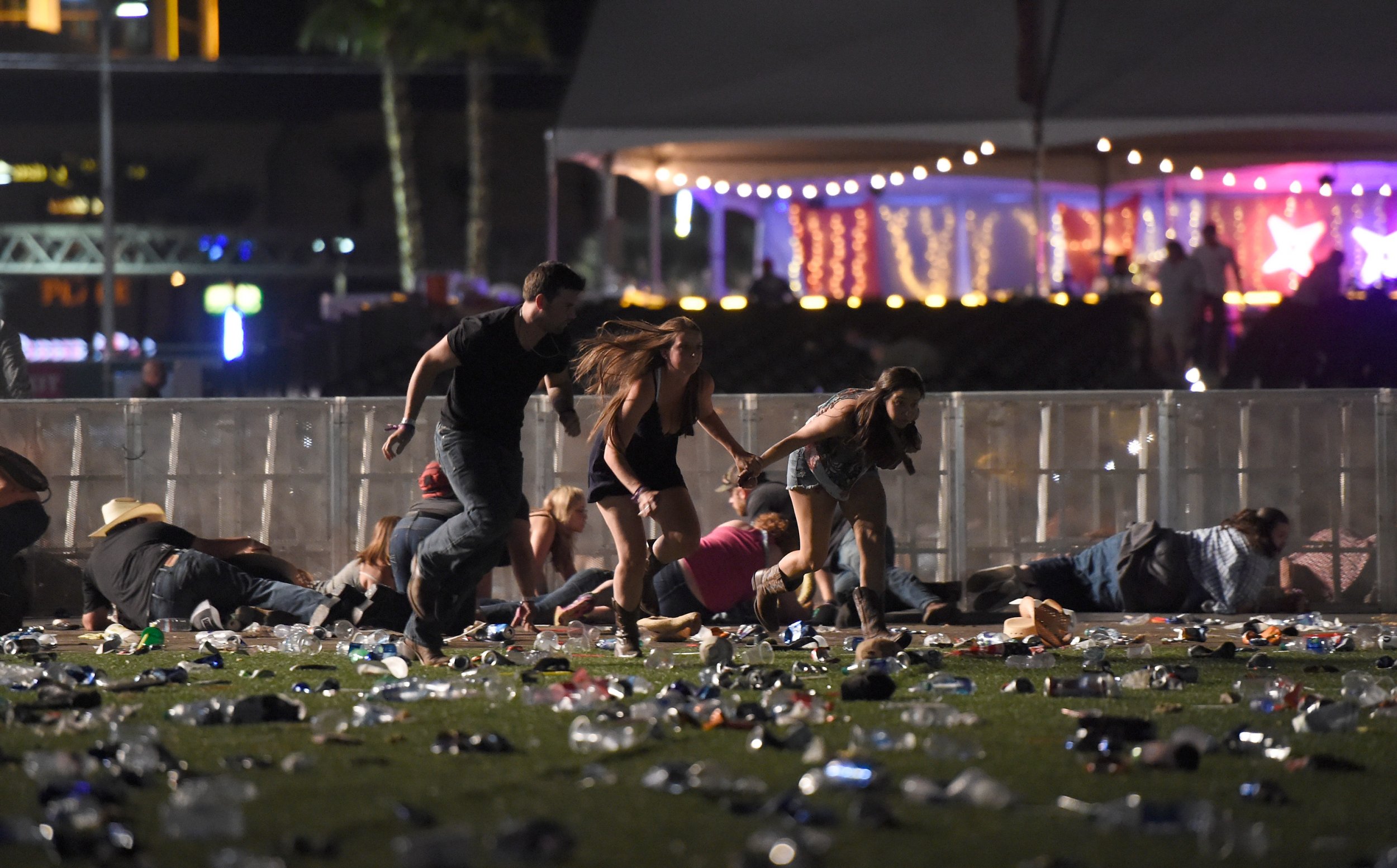 His life was shaken by two mass shootings on opposite sides of the country, and Brett Kenyon wants lawmakers to understand what he's known for years: Something has to change.
First, there was the Sandy Hook Elementary School shooting near Kenyon's hometown in Danbury, Connecticut. Then, Sunday, the 26-year-old waiter was working at the Cosmopolitan of Las Vegas when the worst mass shooting in U.S. history took place.
The hotel where Kenyon works is a few minutes from the Mandalay Bay Resort and Casino on the Las Vegas Strip, where a gunman, 64-year-old Stephen Paddock, reportedly opened fire on a country music festival, killing 58 and injuring 515 people.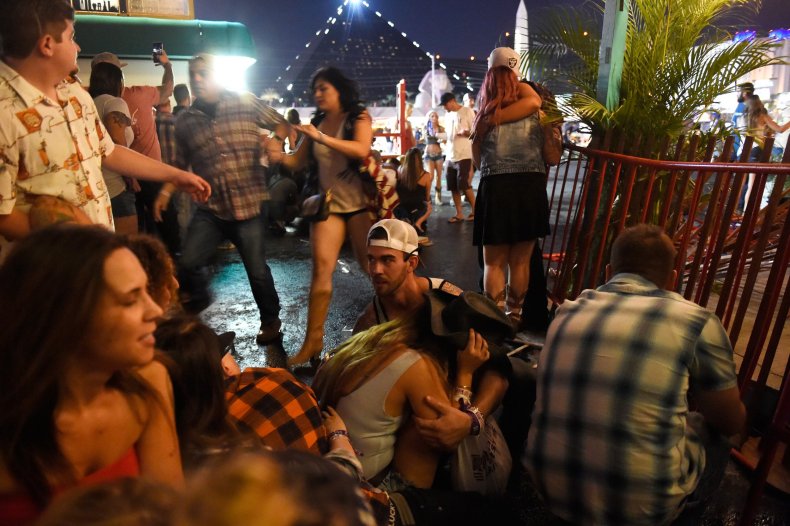 "Is this going to be the shooting that changes it, or are we going to turn a blind eye and let it keep happening?" Kenyon tells Newsweek. "Are certain types of guns worth the lives of innocent people? Is the sport of shooting worth people's lives?"
Initial reports indicated that Paddock used a high-caliber automatic weapon, which were previously prohibited under the 1994 Federal Assault Weapons Ban, but that ban expired in 2004. Several lawmakers tried—and failed—to renew the ban after the Sandy Hook shooting in 2012.
Kenyon attended the funeral for his friend's brother, who was killed during the Sandy Hook shooting.
"I saw how the family, friends and community were affected," Kenyon says. "I'll never forget. Not everyone has experienced that, and once you do, it stays with you. To think that it could happen again. There are so many senseless attacks."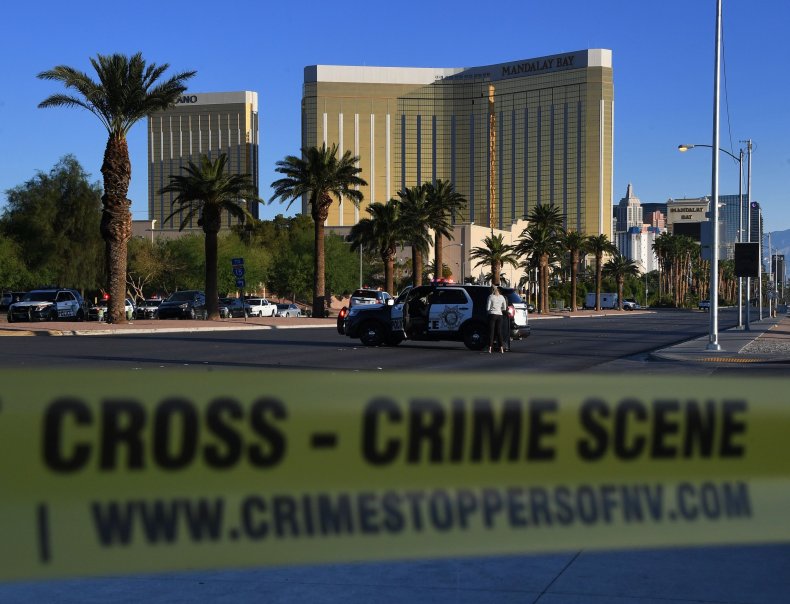 The hotel where Kenyon works went into lockdown around 10:45 p.m. No one could enter or leave the building, but they were able to see people outside from the restaurant windows. "I was pretty much in a panic," Kenyon says. "We could see people on the Strip, just people running and looking scared."
The hotel stayed on lockdown for two hours, Kenyon says, and "there were people outside who didn't have anywhere to go." Within the hotel, he said patrons desperately scanned their phones for updates. "I think a lot of people thought it was a terrorist attack," Kenyon says. He said there were rumors of a second shooter or coordinated attacks on the hotels.
The lockdown on the Vegas Strip lifted around 1 a.m., and Kenyon went home. He attended a concert in the same place last weekend, and he said the high death toll and injury numbers, while horrifying, do not surprise him. "There's really only one way out of there," he says. "I can imagine why the casualties are so high—with that amount of people there's nowhere to run."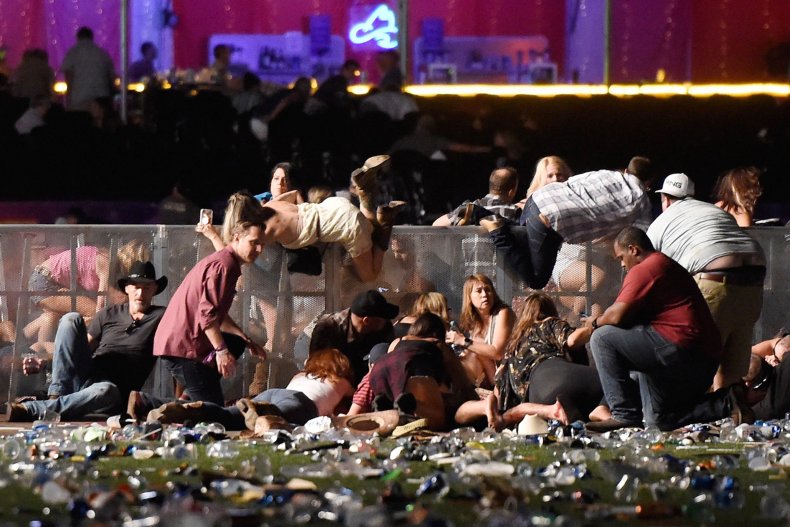 After so many mass shootings, he believes America will finally consider gun reform. He said he understands both sides of the issue, but he does not agree with Nevada's relaxed gun laws, which do not require firearms owners to have licenses, register their weapons, or limit the number of firearms an individual owns.
"Unfortunately, these shootings happen so often that people become numb to them," he says. "They think, 'oh, another shooting'—but I don't take it lightly."
Kenyon will return to work Monday night—he knows the road-blocked traffic and news trucks will bring back memories of Sandy Hook, something he said is "going to break my heart to see" again.
"I don't really have an option," he tells Newsweek. "I have to go back. Life goes on."