Las Vegas Guard Jesus Campos Is Back To Work At Mandalay Bay Hotel After Shooting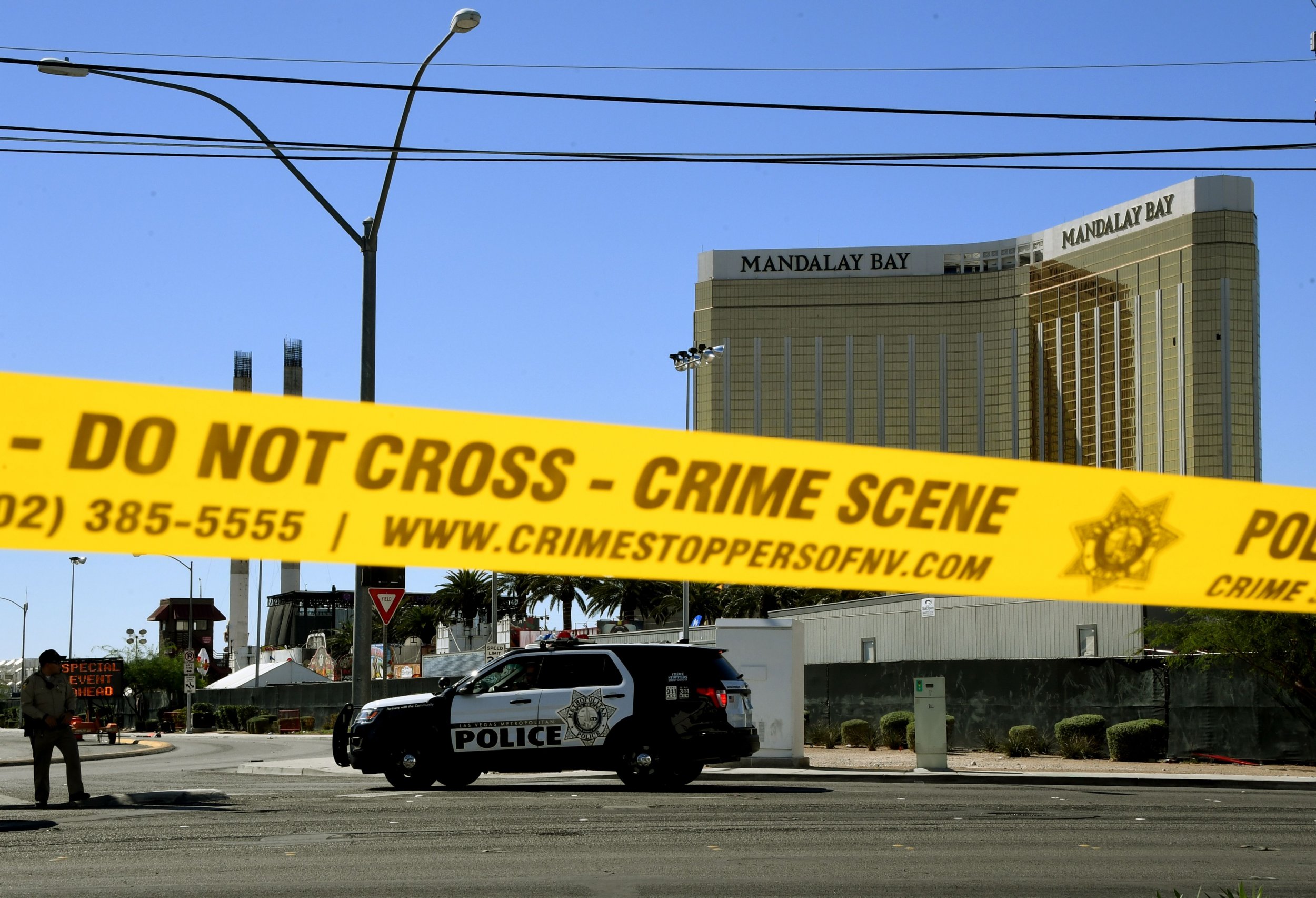 Las Vegas security guard Jesus Campos has returned to work at the Mandalay Bay Hotel nearly a month after he was shot by the gunman who killed 58 people and wounded more than 500 at a country music concert.
Campos was back on the job Monday, according to the Las Vegas Review-Journal, which said MGM Resorts is still housing him. The security guard had been staying at the MGM property on the company's dime as an acknowledgment of his actions during the deadliest mass shooting in modern U.S. history.
Campos has been mostly out of the public eye since the October 1 slaughter, which has raised some suspicion as police struggle to piece together the story behind the shooting. A veteran trial lawyer told the Review-Journal that if MGM is trying to influence Campos's testimony, "it's reasonable for people to suspect that they could be engaging and trying to control what his testimony or what his statement would be."
Campos, 25, became the center of attention as authorities were trying to reconstruct the massacre's timeline. Newsweek reported that the security guard helped guide police to gunman Stephen Paddock's room on the 32nd floor. Las Vegas police said Campos was shot in the leg as Paddock's assault was winding down, causing the gunman to panic and eventually kill himself.
Get your unlimited Newsweek trial >
Authorities changed the timeline repeatedly, adding that Campos was shot six minutes before Paddock opened fire from his high-rise room at 9:59 p.m. The story changed once again with Campos being shot at 10:05 p.m., Newsweek reported. It was unclear at the time whether Campos had called 911, and much of his personal background remained a mystery.
Days after the massacre, Campos's whereabouts were unknown as he was supposed to appear on several television networks to share his story. David Hickey, president of the Security, Police, and Fire Professionals of America union, scheduled TV appearances for Campos in a Las Vegas hotel, but the guard disappeared.
Campos finally broke his silence after appearing on The Ellen DeGeneres Show 17 days after the shooting. "I heard rapid fire, and at first I took cover," he told DeGeneres. "I felt a burning sensation. I went to go lift my pant leg up and I saw the blood," Campos added.
Campos's role in the police response has been one of the biggest lingering mysteries of the Las Vegas rampage, which has also left authorities wondering what drove Paddock to mass murder. No motive has been determined for his bloodbath, and officials have resulted to studying his brain for any clues.
Las Vegas Guard Jesus Campos Is Back To Work At Mandalay Bay Hotel After Shooting | U.S.