Las Vegas Guard Jesus Campos Deserves Presidential Medal Of Freedom For Distracting Gunman, Union Leader Says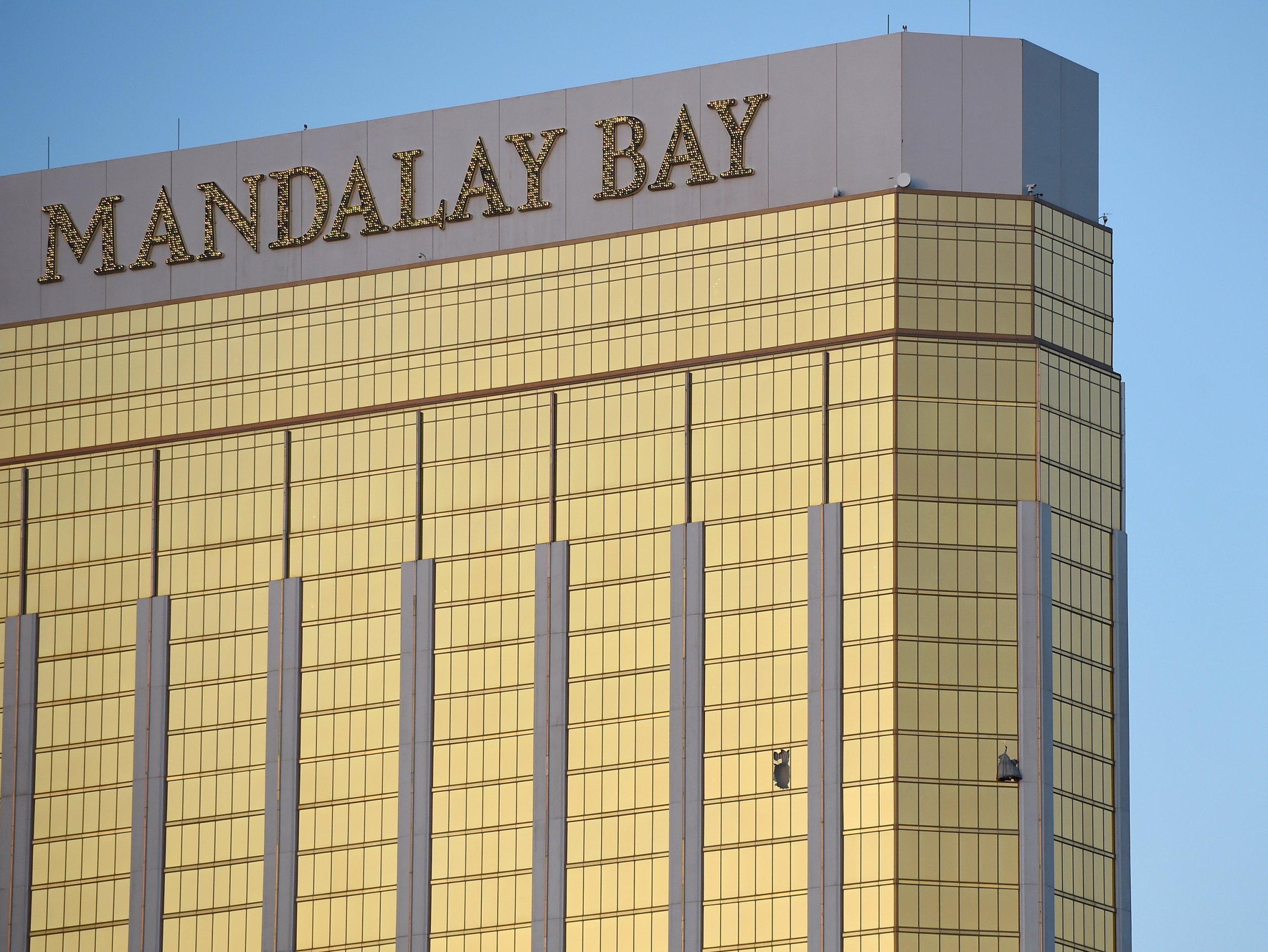 The unarmed guard who distracted Stephen Paddock, the Las Vegas shooter who killed 58 people and wounded more than 500 on Sunday night, deserves to be awarded the Presidential Medal of Freedom, the highest civilian honor in the U.S., his union leader tells Newsweek.
"I would be thrilled...thrilled isn't even the right word," David Hickey, president of the International Union, Security, Police and Fire Professionals of America (SPFPA), the union that represents Campos and the some 200 security guards who were working at Mandalay Bay on Sunday night, says by phone.
On Sunday night, as Stephen Paddock continued to unload modified semi-automatic weapons into a crowd of thousands, one man would prevent his massacre from continuing: Jesus Campos, an unarmed guard. Campos was the first person to reach the retired 64-year-old accountant at his 32nd floor room at the Mandalay Bay Hotel, where he had amassed an arsenal of 23 weapons, with scopes, and an array of cameras to monitor the corridor outside of his base. Campos took the elevator to the 32nd floor, approaching the room where Paddock had barricaded himself. When the gunman saw the guard approaching the room, he shot through the door, hitting Campos in the right leg and leaving him wounded.
While down and injured, Campos radioed his whereabouts and the location of Paddock.
"We received information via their dispatch center...that helped us located where this individual was sequestered," Clark County Sheriff Joseph Lombardo said on Tuesday.
After giving the location of the shooter, Campos did not stop there. He continued to clear rooms on the floor with police despite his wounds. He only stopped when ordered to by police because of his injuries.
In distracting Paddock, Campos pulled him away from the window, where he had fired round after round into thousands of civilians. "I think that only God knows that number," says Hickey when asked how many people Campos had prevented from facing Paddock's bullets, "but we certainly know that he distracted the shooter and so lives were saved."
"I don't see how anybody could be unhappy if any of the first responders were awarded that medal," he continued. "We're extremely proud of Jesus and more importantly we're happy for him and his family that his wound was not as many of the people that were killed."
Campos has remained humble despite his heroic act. "I'm fine," he told ABC News. "I was just doing my job."
Officials, including the most powerful in the country, have lauded his bravery. President Donald Trump said that Campos "did a good job" in locating Paddock in dangerous circumstances.
"He did a good job, didn't he? He did a good job. Now, his option would have been try to do it himself. But if it doesn't work, you (police officers) wouldn't have had the information, maybe, right? He did the right thing," the president said.
Lombardo said the guard's "bravery was amazing" when confronted with the prospect of coming face-to-face with the killer behind the most deadly shooting in U.S. history.
"He gave our officers the key guard for the room and then continued clearing rooms until he was ordered to go seek attention," he said.
A co-worker of Chapos, Liliana Rodriguez, has also created a GoFundMe crowd-funding page for the injured guard. The page had raised $12,345 out of its $20,000 target at the time of writing. "Funds will be used to provide relief and financial support for him while he gets back on his feet," Rodriguez wrote. "This is a young man that I work with day in and day out. Any one of us could have been in the position he was in."
The search for Paddock's motive in the attack is ongoing, but courage is easy to be found in the security professionals who helped to put an end to Paddock's massacre on Sunday, says Hickey.
"I think that all of the first responders played a role," he says. "All of those officers are under the same threat on a daily basis, the threat of being harmed for what they do. So we are proud of all of our members."