Las Vegas Shooter Stephen Paddock Had 19 Guns in His Hotel Room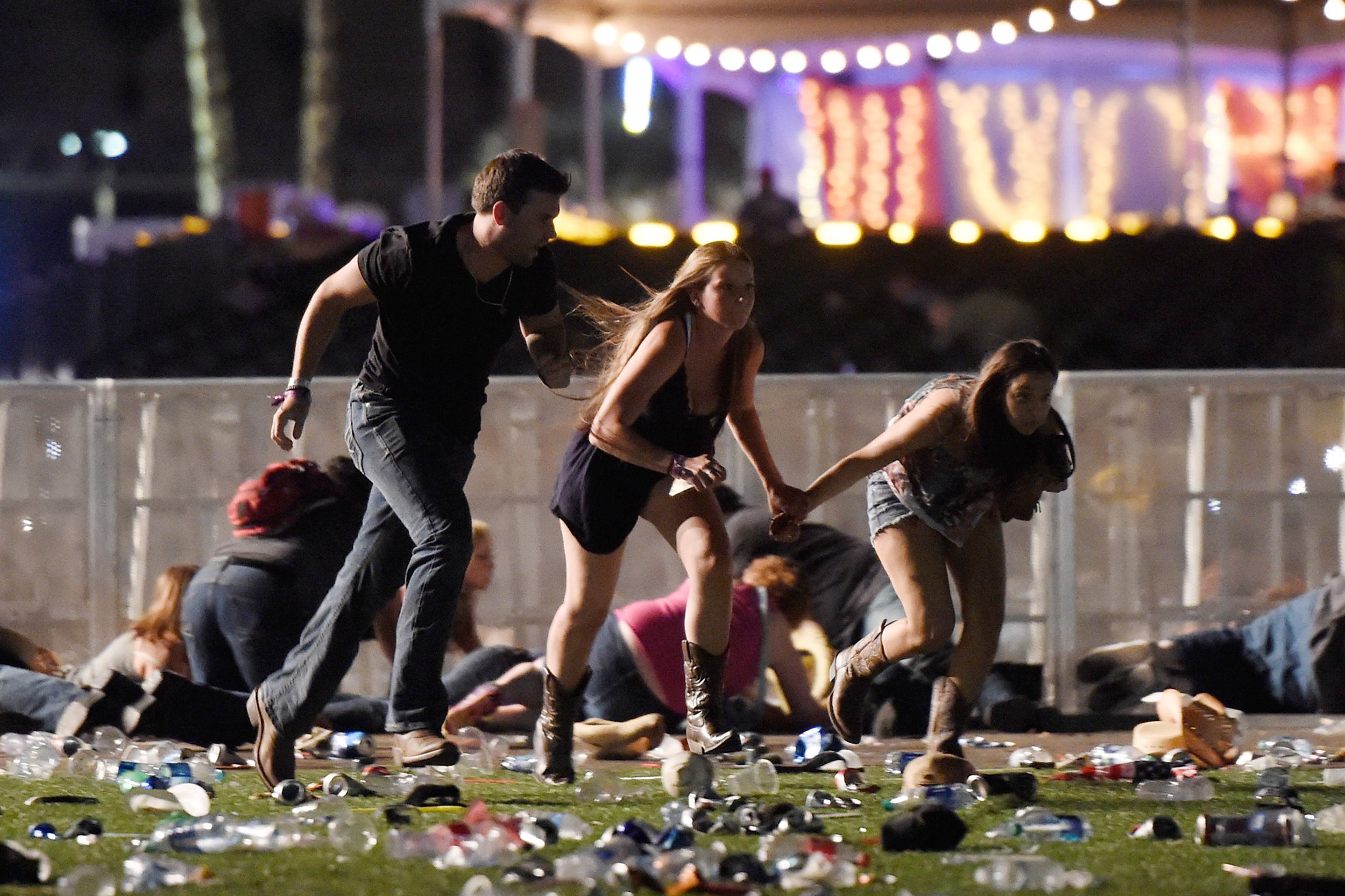 Las Vegas gunman Stephen Paddock, 64, had at least 19 weapons and hundreds of rounds of ammunition in his hotel room Sunday when he opened fire on a crowd of 22,000 and killed at least 50 people.
Las Vegas sheriff Joe Lombardo revealed the shocking arsenal on Monday, which was at 10 weapons during his afternoon press briefing, and said the department is still "going through the search warrant actively at this time." ABC News later reported that the weapon count was at 19, according to sources. Paddock's attack, which injured more than 400 people, is the deadliest mass shooting in U.S. history.
Paddock's continuous gunfire came in three blasts over about two minutes, according to witness accounts. A police officer who was at the scene told CNN that the gunfire triggered the smoke alarm and led the police to Paddock's room.
Paddock, a resident of the Mesquite, Nevada, area, had been staying in the hotel room since Thursday, authorities said. He lived with Marilou Danley, who was said to have been out of the country at the time of the shooting. Authorities initially thought she was an accomplice but have now suggested otherwise.
Officials have not yet called the shooting a terrorist attack; when asked about a terrorism investigation at the press conference, Lombardo said, "No...We believe it is a local individual. He resides here locally...We don't know what his belief system was at this time."
Paddock, according to public records, had a hunting license and a pilot's license. It is unclear whether all of the guns were registered in his name. Nevada is an open-carry state, where machine guns and concealed weapons are legal.
He fired from the 32nd floor of the Mandalay Bay Hotel, where he had a view of the Route 91 Harvest country music festival. A crowd of 22,000 was listening to Jason Aldean's performance at around 10 p.m. Sunday night when the rapid gunfire started.
Several SWAT teams were quickly sent to the scene of the shooting, where concert-goers crouched down to the floor and hid under cars. Police entered his room by using an explosive to take down his door. Paddock is believed to have killed himself, and his roommate, Marilou Danley, is out of the country, but police do not believe she was involved.
The horrifying events mark the 273rd mass shooting in the U.S. so far this year, according to Gun Violence Archive.
This is a developing story. Please check back for updates.