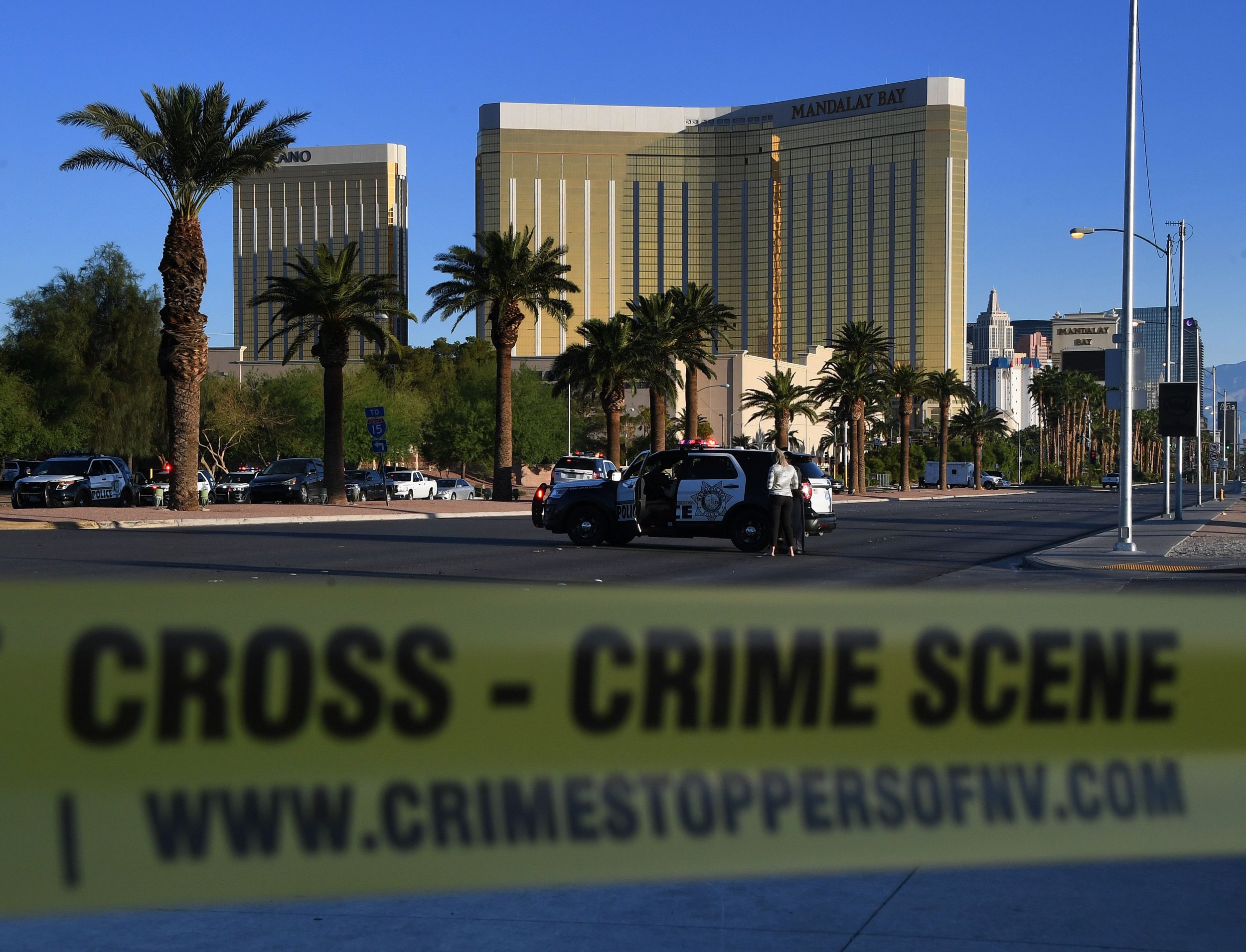 Las Vegas gunman Stephen Paddock bet up to $1 million a night while he roamed casinos in sweatpants and flip-flops, carrying around cocktails from his room because he didn't want to tip the waitresses.
A 2013 deposition obtained by CNN gives details about Paddock's life, drug habits and gambling routine–all information straight from Paddock himself before his sniping attack on concertgoers from the 32nd floor of the Mandalay Bay Resort and Casino.
The 97-page deposition was part of a civil lawsuit Paddock filed in 2011 against the Cosmopolitan Hotel after he allegedly slipped and fell. Paddock gave this testimony before the lawsuit was dropped.
He told lawyers he kept a doctor, Steven Winkler, "on retainer" to get prescriptions for Valium to help with his anxiousness, according to CNN.
"He's like on retainer, I call it, I guess," Paddock said of Winkler, according to CNN. "It means I pay a fee yearly. ... I have good access to him."
Valium can cause aggressive behavior and psychotic experiences. Paddock was last prescribed the drug in June, according to the Las Vegas Review-Journal.
In the deposition, Paddock was asked about his gambling and what he did at the many hotels and casinos he visited, many of which included comped rooms and free items.
He told lawyers he was the "biggest video poker player in the world" and "averaged 14 hours a day, 365 days a year."
At one point, he told lawyers, "I'll gamble all night. I sleep during the day."
He'd bet up to $1 million a night—an amount Paddock said wasn't a lot of money, according to CNN's report.
"Each time I push the button, it will range from $100 to $1,350," he said.
Paddock told lawyers he didn't visit the hotel pool, explaining, "I don't sun." He also said he didn't drink often because of the large amounts of cash he'd bet.
When he did drink, he'd bring his own booze because he didn't want to tip the waitresses too much, according to the deposition.
The deposition does not have contain any discussion of guns, which figured so prominently in Paddock's near future.
The information comes as police attempt to find a motive in the attack, having said that Paddock lived a very secretive life and left only cryptic clues behind.
His girlfriend, Marilou Danley, could help piece together who Paddock was and is cooperating with the FBI and local authorities.