Las Vegas Hotels Change Policies After Gunman Stephen Paddock Hid Arsenal With 'Do Not Disturb' Sign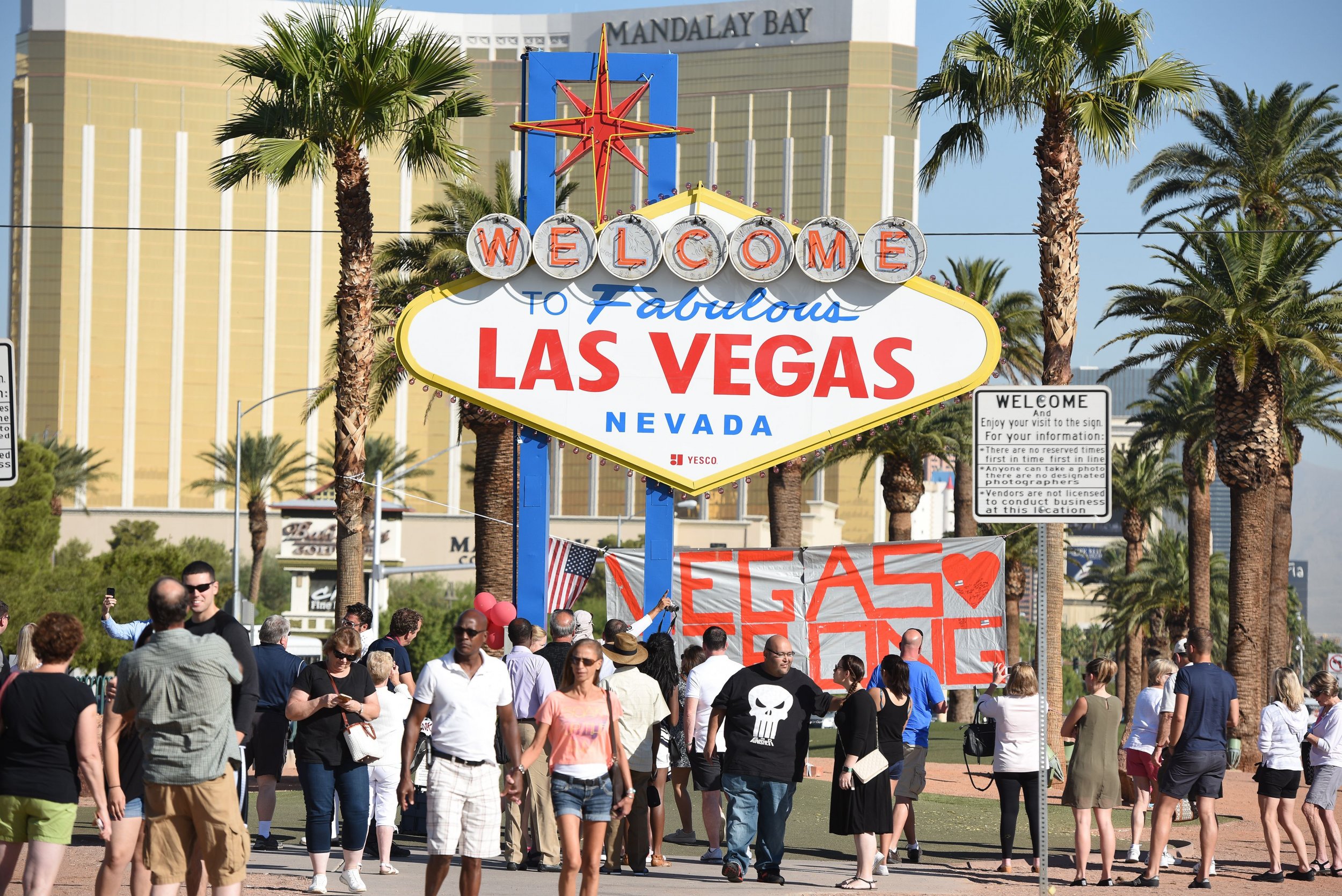 Las Vegas gunman Stephen Paddock hid his arsenal and the details of his meticulously planned attack by putting a "do not disturb" sign on the door of his hotel room—now casinos and hotels in the city are re-examining their policies on such signs.
Several hotels along the Las Vegas Strip are changing how often they check on guests who post a "do not disturb" sign on their door—but MGM, the company that owns the hotel where Paddock carried out his attack, has stayed quiet on the issue.
The Orleans Hotel and Casino on the Strip changed its policy on the signs and will now check on guests if they have the signs up for two consecutive days.
"All guests are advised of this policy upon check-in," David Strow, the vice president of the hotel's parent company Boyd Gaming, told KVVU, a FOX affiliate in Las Vegas.
Authorities say Paddock sneaked thousands of rounds of ammunition and more than 20 firearms, including rifles and handguns, to his hotel room at the Mandalay Bay Resort and Casino by hiding the guns in his luggage.
He brought the bags up to his room on the 32nd floor over several days as he continued meticulously preparing for the attack—scoping out the distance he needed to shoot and drilling holes into the wall for cameras to see when authorities were coming.
A spokeswoman for MGM, which owns the hotel, did not answer any questions about the company's policies for "do not disturb" signs or whether any changes have been made to this policy or any other security guidelines since the attack.
But other hotels are talking about their policies on the signs, including the head of Wynn Las Vegas, who says if Paddock stayed at the casino the shooting wouldn't have happened.
Steve Wynn, the CEO of Wynn Resorts, has been examining security for several years and says he has a counterterrorism unit at the hotel in hopes of preventing any attacks. Even before the shooting, the hotel didn't allow guests to carry guns inside the building, he told Fox News.
He said Paddock using the "do not disturb" sign was troubling and something his hotel would have caught because of a policy in place to check on guests who have used the sign for more than 12 hours.
"We certainly wouldn't invade the privacy of a guest in a room," Wynn told Fox News. "But...he didn't let anyone in the room for two or three days. That would have triggered a whole bunch of alarms here and we would have, on behalf of the guest of course, investigated for safety and it would have been a provocative situation."
Meanwhile, other hotels such as Caesars Palace didn't give details about their security practices.
"We do not comment publicly on our security-related policies and procedures," a spokeswoman for the famed casino's parent company told KVVU. "However, we are evaluating security measures as a result of the 1 October shooting."