Las Vegas Gunman Stephen Paddock Interacted With Mandalay Bay Staff Twice on Day of Shooting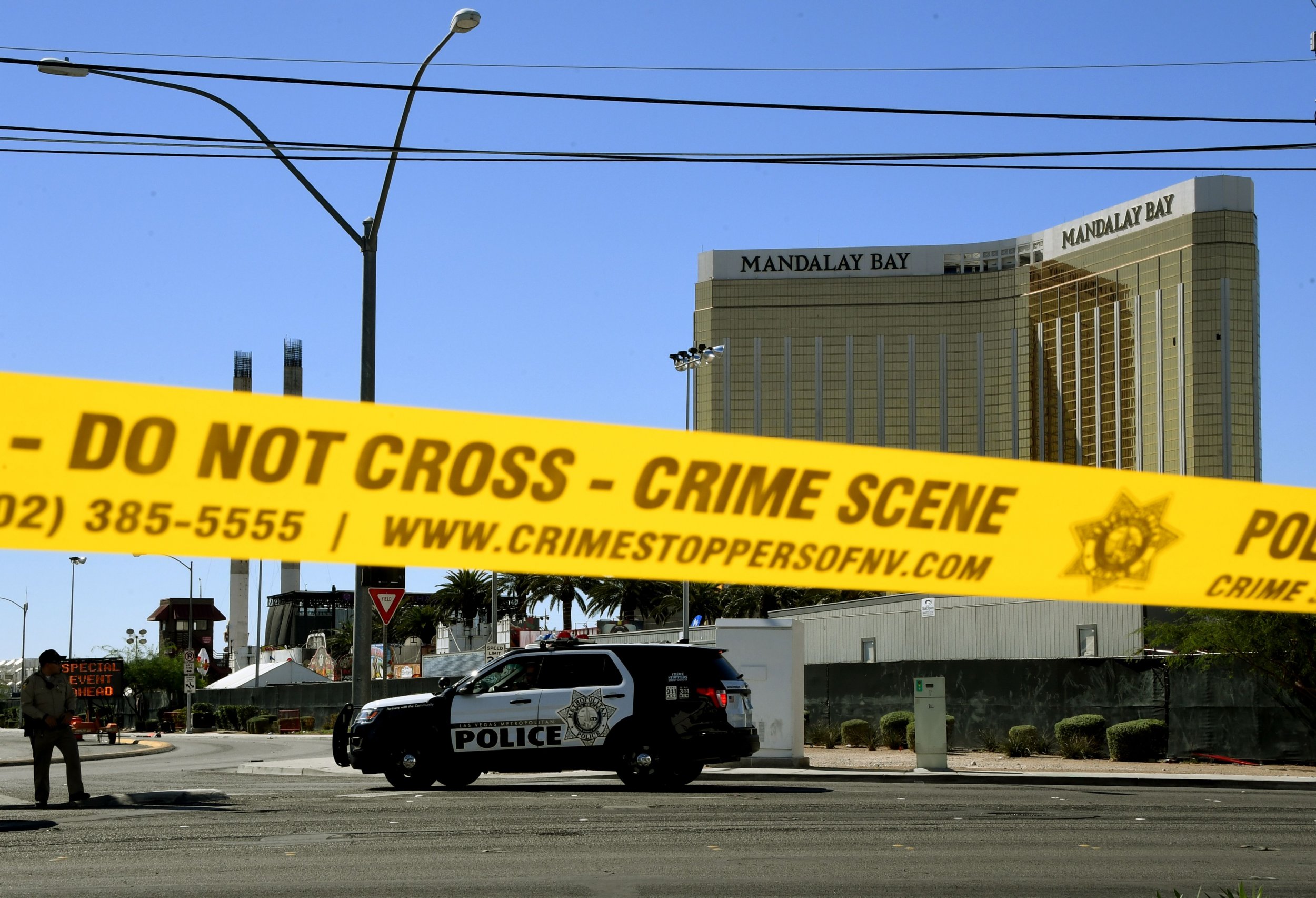 The staff at the Mandalay Bay hotel in Las Vegas interacted with gunman Stephen Paddock more than 10 times in the days before he unleashed the deadliest mass shooting in modern U.S. history, including twice on the day of the massacre, the luxury resort's company said.
Room service, housekeepers and other hotel staff had contact with Paddock right up until the shooting, MGM Resorts told the Las Vegas Review-Journal Friday. That included a room service delivery and a housekeeping call on October 1, the day of the rampage that would leave 58 people dead and more than 500 wounded.
MGM said all of the interactions "were normal in nature." But they came as Paddock, 64, loaded up his 32nd-floor suite with bags holding high-powered rifles and thousand of rounds of ammunition, some of which he would use to fire into a crowd of 22,000 people at the Route 91 Harvest country music festival. Paddock left a do-not-disturb sign on his door for days as he meticulously planned the attack.
MGM said it has a policy to do a welfare check on guests who leave a do-not-disturb sign up for more than two consecutive days and do not interact with staff. But since the hotel staff kept in touch with Paddock and even entered his room at least once, "there was no need to conduct a welfare check," MGM said. Specific details about Paddock's dealings with hotel staff were not released.
Investigators are still working to determine Paddock's motive for the bloodbath. The high-stakes video poker player, who was a regular at Vegas casinos like Mandalay Bay, moved into his suite days before the shooting and broke its windows before firing on the crowd below. He shot and killed himself before police entered the room.
MGM's do-not-disturb policy has come under scrutiny since the shooting, and it is central to some of more than a dozen lawsuits that have been filed against the company over the shooting. Other hospitality chains are starting to change their policies in reaction. Walt Disney World announced last month that it would change its "do not disturb" signs to say "room occupied," and that housekeeping and maintenance staff would now be able to enter room at least once a day at its Florida resorts. Disney did not explicitly say this decision was tied to Las Vegas shooting, but it came as the legal troubles mounted for MGM.