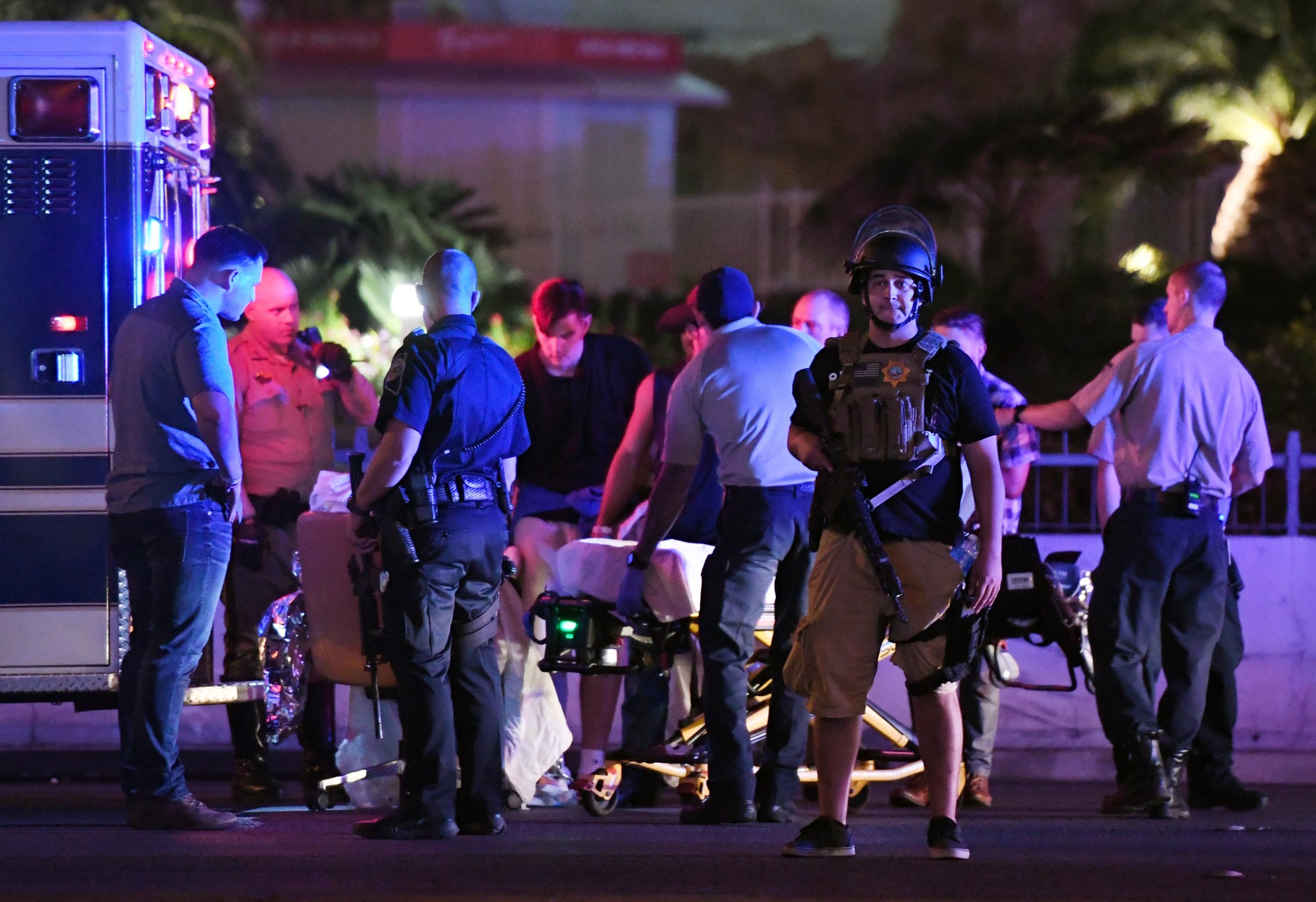 Las Vegas gunman Stephen Paddock's former neighbors in Reno, Nevada, say the reclusive resident had a gambling problem, a large safe in his garage, avoided saying hello to them and often left for six months at a time with his girlfriend, Marilou Danley.
"Wow," said Darline McKay, who lived next to Paddock for two and a half years when Paddock and Danley lived in Reno as recently as July. "I knew he was a professional gambler. Now I wonder if he was keeping guns in that safe."
McKay and her husband, John, noticed an "enormous" safe when Paddock opened his garage door and found it strange. She called the pair recluses but said she used to chat with Danley when the two pulled weeds in their front yards.
"He never put his head up, never said hello," she said. "And I thought, How could Marilou be married to somebody like that?"
Harold Allred, another Reno neighbor, said the couple spent a lot of time away from home. "Danley spent a lot of time in L.A. with her daughter," he told Newsweek.
Stephen Paddock's brother, Eric Paddock, told CBS on Monday that the gunman had "no religious affiliation. No political affiliation. He just hung out." And he denied that Paddock had a history of mental illness.
"He gambled. He was nice to my kids when they went out to Vegas. My kids didn't know him that well. He lives on the other coast and that kind of thing. He sends his mom cookies," the younger Paddock said.
The gunman and his girlfriend moved around constantly, and public records show they had properties in Arkansas, Nevada, California and Texas over the past few decades. Paddock had a pilot's license since at least 2004 and two registered aircraft, according to public records. He has also held hunting and fishing licenses. He acted as manager of an apartment complex in Las Vegas, and was an auditor for defense and aerospace company Lockheed Martin. His home in Mesquite, Nevada, in a golfing and retirement community, was worth $350,000.
Police said Paddock had a gambling problem, and the Las Vegas Review-Journal reported that he sued the Cosmopolitan, a casino on the Las Vegas Strip, for negligence in 2012. He claimed he "slipped and fell on an obstruction on the floor" and suffered injuries as a result of the "dangerous condition." Both sides agreed to drop the lawsuit in October 2014.
Police said Paddock killed himself on the 32nd floor of the Mandalay Bay casino in Las Vegas after he fired hundreds of rounds of ammunition at a crowd of 22,000 people at a concert below on Sunday night. The mass shooting, which left at least 58 dead, was the deadliest in U.S. history.