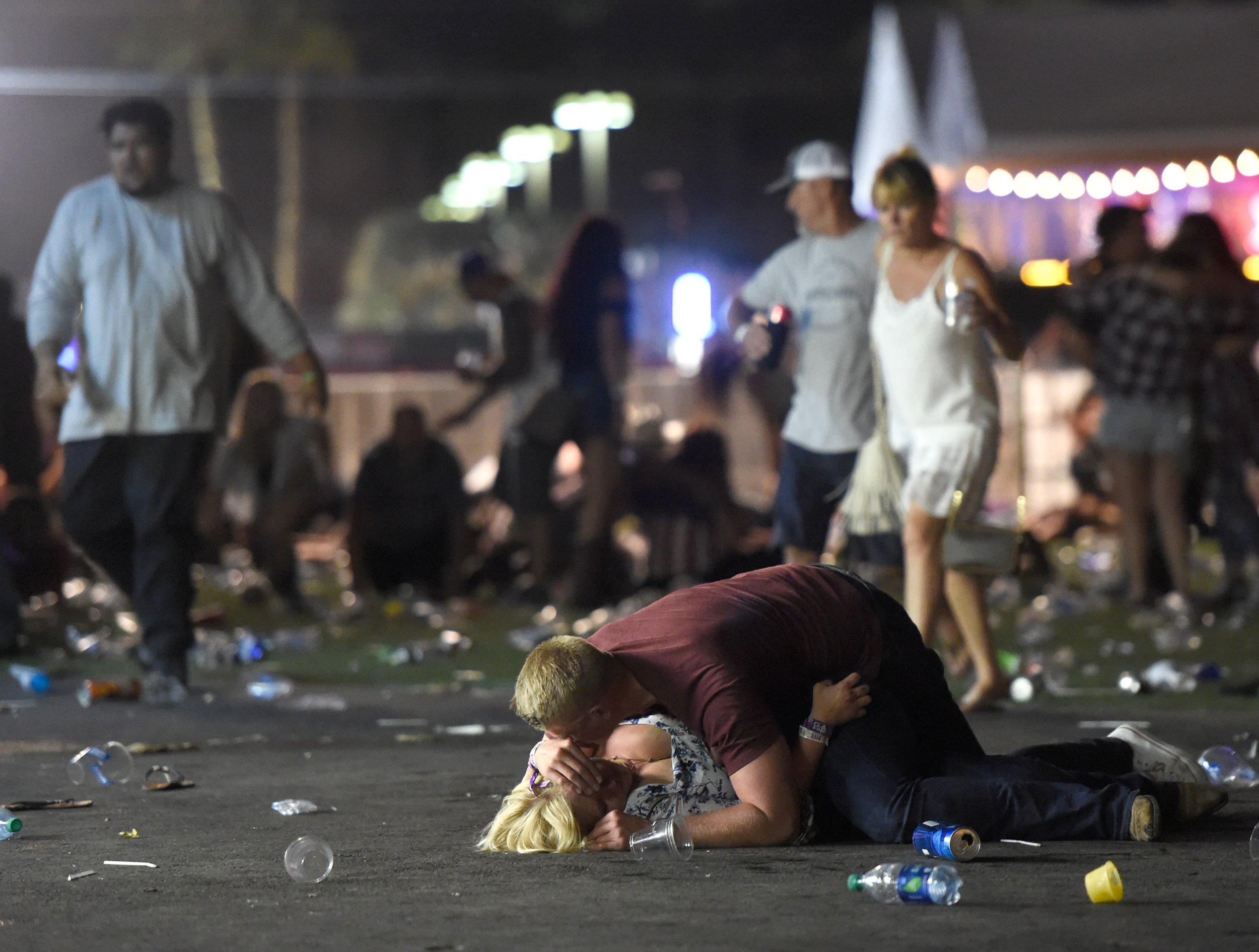 Las Vegas shooter and millionaire gambler Stephen Paddock reportedly wired $100,000 to the Philippines days before his rampage, which raises more questions about his girlfriend's connection to the shooting.
The allegations were reported by NBC News and later confirmed by CNN.
It was not immediately clear who the money was wired to or the date when the cash was sent. Paddock's girlfriend, Marilou Danley, is from the Philippines and has family there.
She was not in the country Sunday when Paddock, her life-in boyfriend, attacked concertgoers on the Las Vegas Strip, leaving 59 dead and more than 500 others injured during a country music festival.
Danley was in the Philippines the day of the attack, according to NBC News. She traveled to Hong Kong on September 25 and is expected to return to the U.S. Wednesday, the news network reported.
At first, authorities called Danley an "associate" of Paddock because her ID was used to get his hotel room on the 32nd floor of the Mandalay Bay Resort and Casino.
She was later cleared of any involvement in the shooting because she was not in the country, but Clark County Sheriff Joseph Lombardo cautioned that could change because police want to speak when her when she returns to the U.S.
The FBI and officials from the Las Vegas Metropolitan Police Department declined to comment.
Authorities have yet to release a motive in the attack but were still sorting through Paddock's hotel room and his multiple homes, where they found an arsenal of more than 40 firearms.
Paddock and Danley moved around constantly, with properties in Arkansas, Nevada, California and Texas, public records show. The Mesquite, Nevada, home appears to be their most recent permanent address.
Those who knew Danley said they were surprised she had become involved with Paddock.
"She had nothing to do with this psycho," one man, who asked not to be identified, said. "The poor lady, she is in the Philippines visiting family."
One friend, Betty Dixon, who attended dance and exercise classes with Danley, described her as a wonderful woman. "She is so warm, so outgoing," Dixon said. "She was so sweet."
A current neighbor of Danley and Paddock's in Mesquite said Paddock kept a large safe in his garage, avoided saying hello to them and often left for six months at a time with Danley.
"He never put his head up, never said hello," said the neighbor, Darline McKay. "And I thought, How could Marilou be married to somebody like that?"
Check back for updates to this breaking news story.