Las Vegas Gunman Was a Trump Supporter, Happy With President Because Stock Market Was Doing Well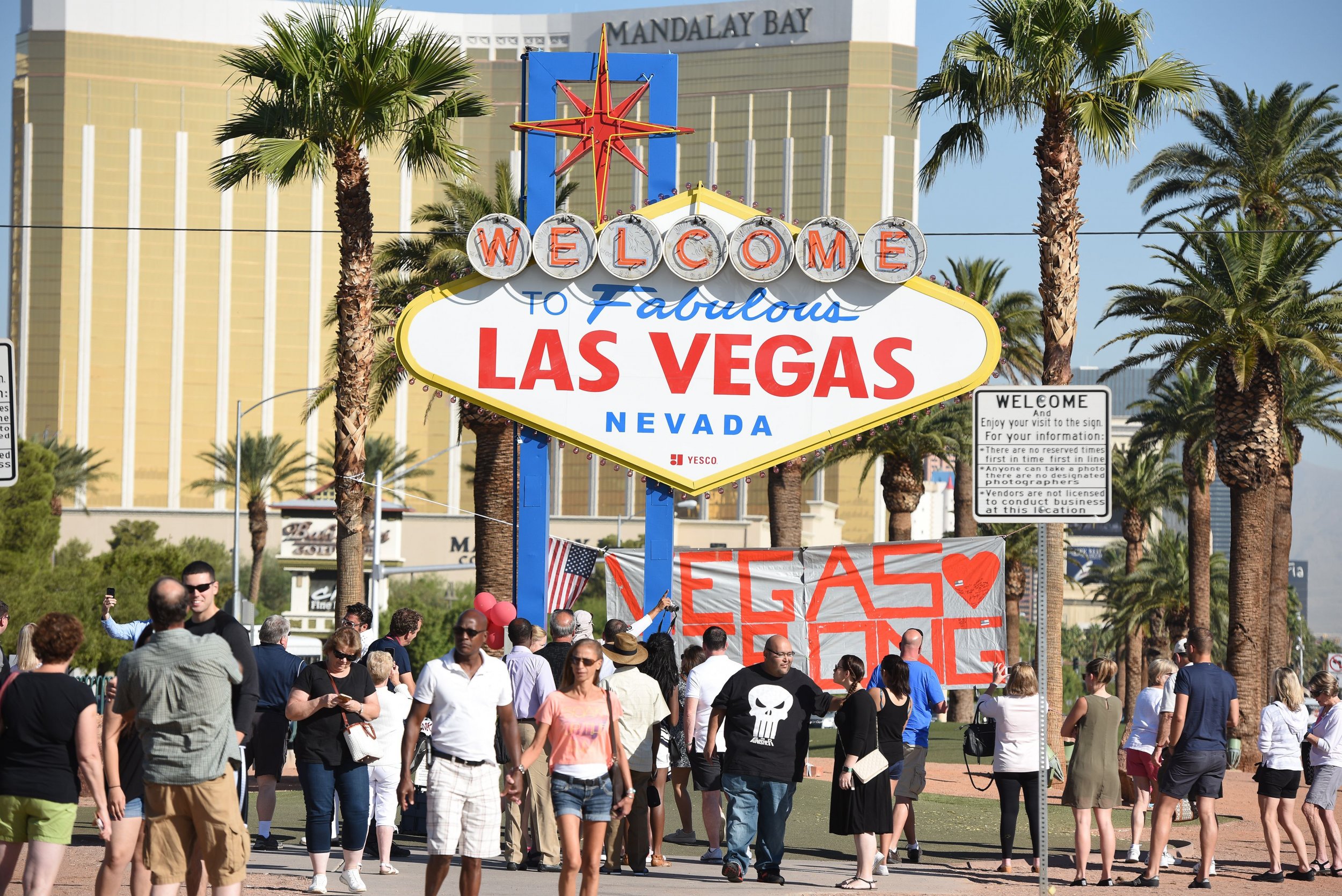 Las Vegas gunman Stephen Paddock was quite the fan of President Donald Trump before he killed 58 people and left another 500 injured—the worst mass shooting in recent U.S. history.
Paddock, a millionaire who reportedly would gamble up to $1 million a night in casinos, was attracted to the president's politics because of the boost the stock market has enjoyed since Trump took office, Clark County Sheriff Joe Lombardo told KLAS, a local CBS affiliate in Las Vegas, during a two-hour interview.
Paddock said "he was happy with Trump because the stock market was doing well," Lombardo said.
Stocks have indeed risen nearly every month since Trump took office—something that has been achieved under no other U.S. president, Forbes reported. But the magazine also noted that the markets have actually seen better gains under five other presidents.
Lombardo said he didn't know offhand who Paddock was talking to when he was talking about Trump, adding that it's the "only thing that we have seen that references politics." Authorities do not believe it correlates to a motive in the shooting.
Many have questioned Paddock's political affiliations since no clear motive was evident in the attack, and also because the shooting happened about four months after members of Congress were targeted in a Virginia attack during a baseball practice.
In the interview, Lombardo also offered more details on what apparently led Paddock to meticulously plan his sniping attack from the 32nd floor of the Mandalay Bay Resort and Casino on October 1.
He said Paddock had no affiliation or communication with terrorist or extremist organizations, and is there no proof that he went overseas or met with any extremist groups.
Investigators have been able to compile a pretty thorough psychological profile on Paddock, Lombardo said, gleaning from interviews that he was narcissistic and obsessed with his status as one of Las Vegas's elite.
However, Paddock had lost a "significant amount of his wealth" since September 2015, which caused him to become depressed, Lombardo said, adding that the sudden changes could have been a "determining factor" in Paddock's plan.
But, Lombardo added, authorities still haven't been able to figure out the trigger point that led to Paddock choosing October 1 as the date for his rampage, or why he chose the Route 91 Harvest festival as his target. Lombardo said the police and the public may never know Paddock's reasoning behind the shooting.