A man has been arrested in connection with the sexual assault, battery and attempted murder of an 80-year-old woman who was attacked during a home invasion in Las Vegas.
Officers from the Las Vegas Metropolitan Police Department have charged Herbert Rogers, 53, with a string of offenses after the elderly victim was attacked inside her home near Maryland Parkway and Charleston Boulevard on Sunday morning (July 1).
The victim, who only asked to be identified as Shevaun for fear of retaliation, described how she woke up one morning to find a naked man ransacking her house.
"I asked him 'what are you doing here?' He said, 'I'm going to rape you then I'm going to have to kill you,'" she told KLAS.
The man remained in the home for more than an hour, during which time he repeatedly hit Shevaun and threatened to kill her.
During the ordeal, the victim remembered she had an antique gun hidden in her couch.
"I've never shot it but I kept it in the couch," she told KVVU. "Then I pulled out that little gun out he came running and then he grabbed it from me."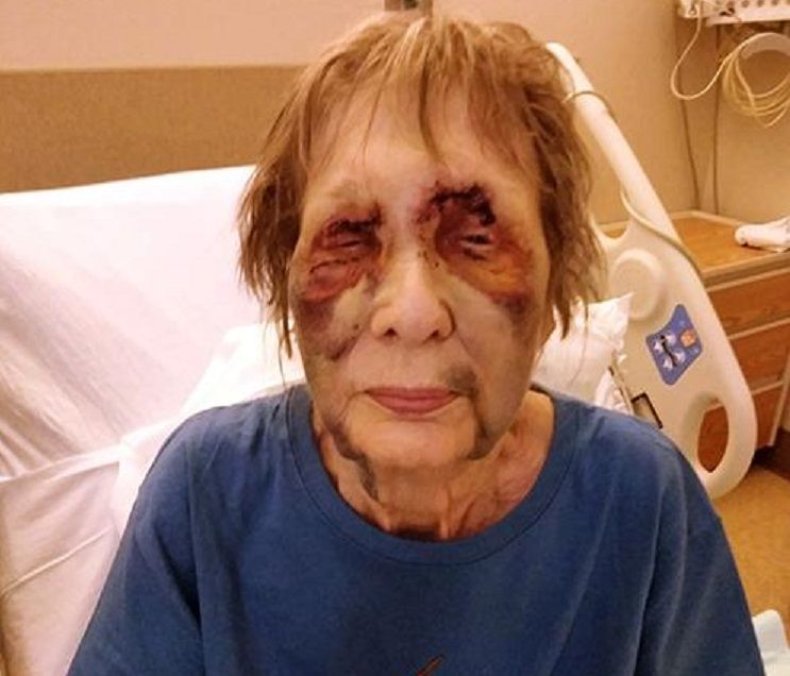 Later, as he was leaving the home, the man turned around and fired the pistol at the 80-year-old. The bullet miraculously entered near her eyebrow and exited out the side of her nose without causing her serious injury.
After police were called to the scene, the victim was taken to University Medical Center for her injuries. Rogers was arrested the following day in connection with the attack and booked into the Clark County Detention Center.
Detectives do not believe that this was a targeted attack. "This was obviously a very terrible crime on some of our most vulnerable," Captain Laz Chavez said, reports the Las Vegas Review-Journal.
Neighbor Derek Stonebarger has been caring for the victim following her release from hospital. He uploaded pictures of her injuries onto Facebook as part of an appeal to get the nearby Huntridge Circle Park closed down—an area known for its homeless where Rogers is said to frequently visit.
"He is going to hell," Stonebarger told KVVU. "Circle Park is like a break room for criminals. They get food, water, they have air-conditioning in the bathrooms and grass to lay on, then they come and rob our homes."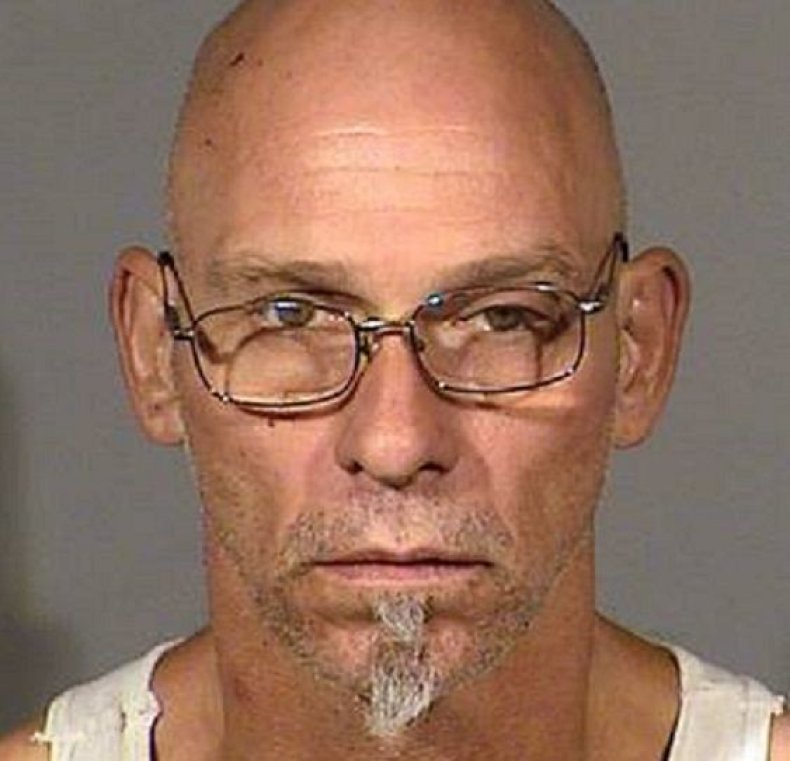 Rogers has been charged with attempted murder, sexual assault, battery, kidnapping, burglary and robbery, all with a deadly weapon. He remains in Clark County Detention Center on $1 million bail.
Police said registered sex offender Rogers has a long criminal history, including being convicted of attempted lewdness with a minor in 2002.
He also pleaded guilty to one count of attempting prohibited acts by a sex offender in 2013, reports the Las Vegas Sun.