Las Vegas Man Indicted Over Claiming $11 Million in False Tax Deductions
Las Vegas businessman Lance Bradford was indicted Wednesday on charges of conspiracy to defraud the Internal Revenue Service by claiming $11 million in false deductions.
According to the U.S. Department of Justice, Bradford conspired with other individuals to prepare inaccurate tax returns on behalf of several automotive collision centers. Those returns, filed over a span of three years, listed over $11 million of false claims for deductible expenses, costs of goods sold, and fees for consultations. Gross receipts were also omitted from the returns.
Bradford had been previously charged with "aiding and assisting in the filing of false individual, corporate, and partnership returns on behalf of other individuals and businesses," according to information from the DOJ.
If convicted, Bradford will face a maximum sentence of five years in prison for the conspiracy charge. Bradford was also charged with 29 counts of aiding and assisting the filing of a false tax return. Each of those 29 counts carries with it a maximum prison sentence of 3 years. Bradford could also be placed on probation upon release, complete financial restitution and pay monetary fines.
Bradford is the majority owner of Stable Development, a real estate development firm, and tax and audit firm L.L. Bradford Certified Public Accountants & Consultants.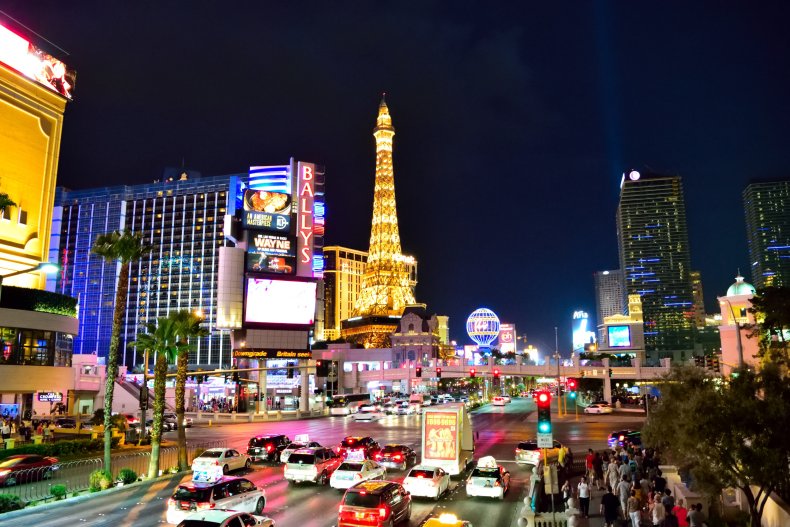 In 2015, some employees at L.L. Bradford were fined by the Public Company Accounting Oversight Board (PCAOB) in 2015 for the violation of multiple professional standards.
According to PCAOB findings at the time, Bradford "failed to become sufficiently knowledgeable" of rules and regulations. Bradford's firm did not maintain a quality control system that ensured "personnel complied with applicable professional standards and the Firm's standards of quality."
One partner was discovered to be unqualified for their role as quality control officer which led to a $25,000 civil judgment. After failing to ensure independence during an audit, another of Bradford's employees was fined $5,000.
Newsweek reached out to L.L. Bradford for comment.
The investigation into Bradford's tax returns was spearheaded by Principal Deputy Assistant Attorney General Richard E. Zuckerman of the Justice Department's Tax Division, U.S. Attorney Nicholas A. Trutanich for the District of Nevada and Special Agent in Charge Tara Sullivan for the IRS-Criminal Investigation.
The Justice Department Tax Division was also involved in an investigation that resulted in a Las Vegas tax preparer being sentenced to 40 months in prison for tax-related crimes. Michael Sandoval was charged in January with pocketing $471,178 in payments earmarked to be turned in to the IRS to pay quarterly employment taxes. Sandoval was also found to have filed fraudulent deductions and charitable donations for some of his clients.
In all, Sandoval's actions created a $3,425,654 tax loss. Besides the prison term, Sandoval was ordered to pay restitution and serve three years of supervised release.
Nevada is one of 9 U.S. states that do not levy state income taxes although local sales taxes are applicable. Estate taxes and inheritance taxes are not charged in Nevada.