Most Expensive Legal Pot Product Sold For $11,000 At Las Vegas Weed Dispensary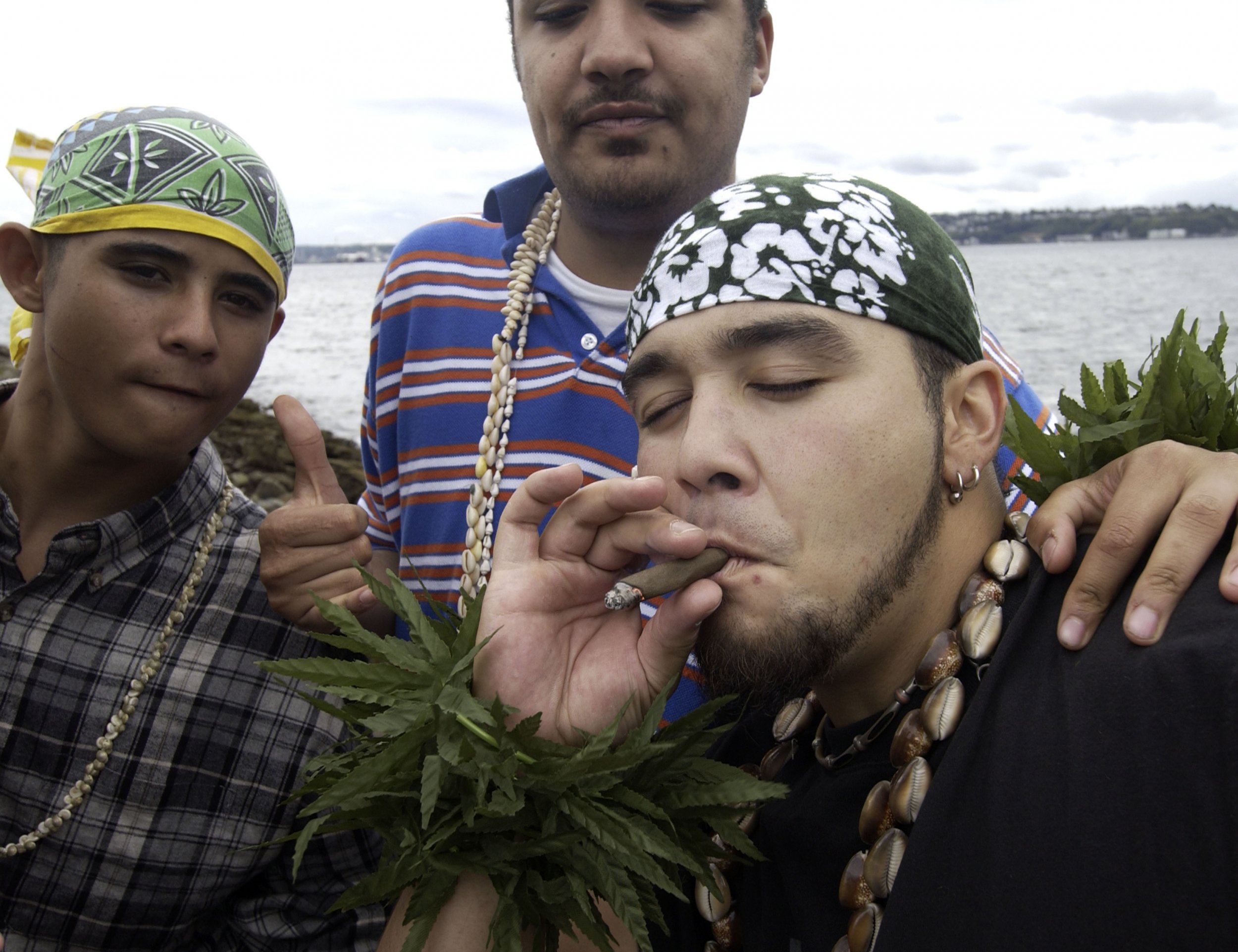 A Las Vegas marijuana dispensary reportedly sold the country's most expensive pot product to date Friday night -- an $11,000 marijuana-packed cigar.
The 24-gram, weed-stuffed cannagar was sold to several Los Angeles residents including 36-year-old Brandon Hawkins Friday, who paid with six stacks of rubber banded $20 bills. Hawkins told the Las Vegas Sun newspaper they were inspired to smoke the record five-figure pot product on New Year's Eve after a similar product was sold in Seattle last June for $10,000. The cannagar includes a hemp and 24-karat gold leaf-coated exterior made by the Washington state-based company Leira.
The most expensive single, legal pot product to date was sold to the Los Angeles businessmen at the Nuwu Cannabis Marketplace -- a giant mega-dispensary owned by the Las Vegas Paiutes on tribal land close to downtown Las Vegas. Shepherd told the Sun he was glad the indigenous Paiutes owners are pushing the legal weed industry forward. One of the Las Vegas Paiutes council members and former chairman said he hopes "this is what marijuana table service will look like in Las Vegas."
"They're pushing the boundaries on the industry and creating economic impact," Shepherd said. "These are all minorities coming forth to change the stigma of the industry."
"I've always been a proponent of the industry and I'm happy that it has come this far," Hawkins, who owns The Hudson restaurant in West Hollywood, told the Sun. He added that he the co-founder of the Las Vegas weed grower Virtue arranged the purchase several months ago.
The Seattle cannagar is made by the company Leira, who developed a partnership to sell their high-end cannabis and pot products in Las Vegas. The company intends to sell less expensive, smaller versions of the cannagars publicly at other Vegas dispensaries including The Apothecarium, ShowGrow, Nevada Made and The Grove.
Nevada legalized the sale and consumption of recreational marijuana on July 1, 2017.
The marijuana inside the Leira cannagar is Virtue's Pure Haze sativa-dominated hybrid flower.