Las Vegas Mass Shooting Victims to Receive $800 Million, but Victims Just Want Public Places to be Safer
Attorneys for victims in America's deadliest mass shooting in modern history have settled "substantially all" of the lawsuits that have resulted from it, reaching settlements between $735 million and $800 million being paid to the surviving victims, according to the Associated Press and The New York Times.
Las Vegas law firm Eglet Adams released a statement Thursday declaring that the amount paid by the insurers of MGM Resorts International will depend on the number of claimants who join in the class-action suit. Hundreds of suits have been filed against the owner of the resort, accusing them of negligence in allowing the shooter to stockpile high-powered assault rifles and thousands of rounds of bullets on their property leading up to the shooting.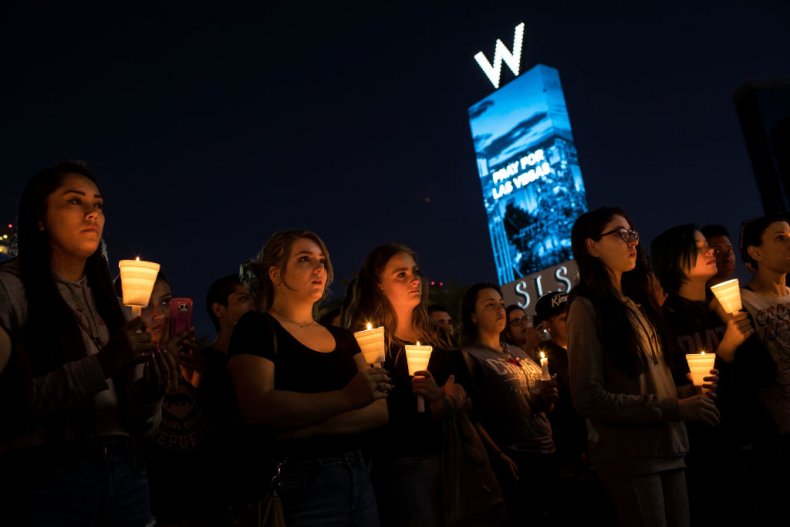 "While nothing will be able to bring back the lives lost or undo the horrors so many suffered on that day, this settlement will provide fair compensation for thousands of victims and their families," said Robert Eglet, one of the attorneys for the victims, said in a statement released to The Wall Street Journal. He added that the settlement also "represents good corporate citizenship on" the part of MGM.
Craig Eiland, another lawyer representing plaintiffs in the case, added that the settlement should cover up to 4,500 claimants suffering from a variety of injuries and traumas, "from death cases all the way down to those who had P.T.S.D."
An independent party will be appointed to evaluate claims and parcel out the funds to individual victims, according to the statement released by Eglet Adams.
MGM Resorts International Chairman and CEO Jim Murren said in a statement that the settlement isn't an admission of liability on the company's part. MGM also expects all plaintiffs to dismiss and release all pending litigation against the company.
"[The resolution is] a major step, and one that we hoped for a long time would be possible. We have always believed that prolonged litigation around these matters is in no one's best interest."
"Our goal has always been to resolve these matters so our community and the victims and their families can move forward in the healing process," he added.
Chelsea Romo, who lost an eye and has shrapnel lodged in her brain from the shooting, told reporters Thursday in San Diego that she hopes the settlement will result in measures to make public places safer.
On the night of October 1, 2017, 64-year-old Stephen Paddock opened fire from his 32nd floor room in the Mandalay Bay Hotel on the Las Vegas Strip. His victims were mainly attendees of the Route 91 Harvest Music Festival, a country music festival taking place on the street below. In the incident, 58 were killed and 422 were wounded. After Paddock killed himself, police found 32 weapons in his hotel room. No motive has ever been attributed to the shootings.