Las Vegas Shooting Recovery Will Cost at Least $600 Million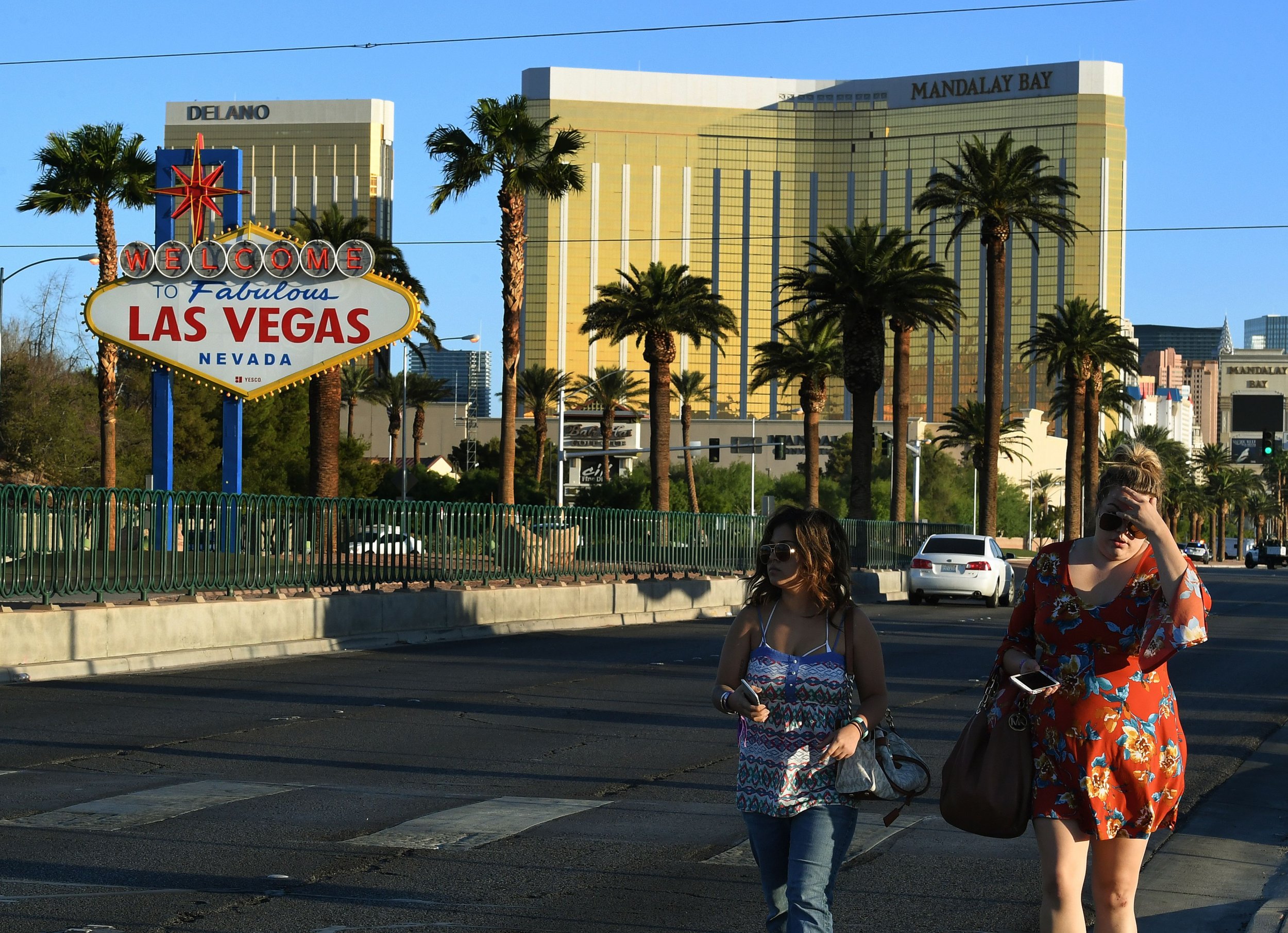 The cost of the mass shooting in Las Vegas on Sunday night, the deadliest such incident in modern U.S. history, will be astronomical.
Based on what we currently know (at least 58 killed and more than 500 injured), the shooting will cost at least $600 million, Ted Miller, a researcher with the Pacific Institute for Research and Evaluation, tells Newsweek. Miller estimates the average cost per fatal firearm assault for this tragedy will be around $7.8 million, which accounts for factors such as medical care, mental health, work loss, emergency transport, police work, employer costs and quality of life.
This is roughly equivalent to "$2 per gun in the U.S., $2 per American or $6 per household with guns," Miller notes.
It's "beyond staggering," he says.
Even so, this is a very conservative, preliminary estimate, says Miller, who's been analyzing the costs of shootings since the 1980s. It's simply too difficult to come up with figures for the total cost at this point, he says, given the death toll could rise and we're still gaining information on the nature of the injuries. People weren't just shot—they were hit by cars or fell and hurt themselves as they fled the scene.
Due to the extreme nature of this incident, Miller also believes the cost for mental health will be well above average.
"Indeed, many, many people who were not physically injured will be seeing a therapist, perhaps haunted by PTSD," Miller says.
Last summer, Miller estimated the shooting at the Pulse nightclub in Orlando, which left 49 dead, would cost around $390 million—more than $200 million less than his preliminary estimate for Sunday night's shooting. This goes to show how serious the Las Vegas incident was seen in terms of thhe astonishing number of people affected. Until Sunday night, Orlando was the deadliest shooting in modern U.S. history.
The cost of gun violence in the U.S. is perhaps one of the most overlooked aspects of the issue. It's estimated the total annual cost of gun violence is $229 billion, according to a 2015 Mother Jones report to which Miller contributed.
A more recent study, published in the American Journal of Public Health, estimated the average overall annual cost of initial hospitalizations for firearm-related injuries was $734.6 million. This doesn't even begin to account for the total medical costs, but it offers a glimpse at the expense of gun violence.
More than 30,000 people die from gun-related causes in the U.S. every year, and many researchers have argued gun violence should be treated like a public health crisis.