On Wednesday, Las Vegas Mayor Carolyn Goodman said that she wanted to reopen the city and casinos, despite the number of coronavirus cases and deaths in the state.
"I'd love everything open because I think we've had viruses for years that have been here," Goodman said while appearing on CNN. "The reality is I want us open in the city of Las Vegas, where people can go back to work."
According to a tracker provided by Johns Hopkins University, there are currently over 3,900 confirmed coronavirus cases in Nevada, and at least 163 deaths.
During Goodman's appearance on CNN, host Anderson Cooper detailed what it will look like for the casinos in Las Vegas to be opened and how it could impact the rest of the country.
"You're encouraging hundreds of thousands of people coming there in casinos, smoking, drinking, touching slot machines, breathing circulated air, and then returning home to states around America, and countries around the world," Cooper said. "Doesn't that sound like a virus petri dish?"
Goodman then went on to dispute this claim, stating that Cooper sounded like an "alarmist," and noted that social distancing measures should be imposed by the specific casinos and not by her.
Goodman's comments come just after she made similar remarks while appearing on MSNBC. She previously called the shutdown of the city "total insanity," during a city council meeting.
"What I assume is that everybody is a coronavirus carrier—that 100 percent of our population is asymptomatic, but a carrier," Goodman said. "My whole opinion is: get our people back to work."
Goodman then went on to talk about other viruses that have spread throughout the U.S., similar to her remarks made while appearing on CNN.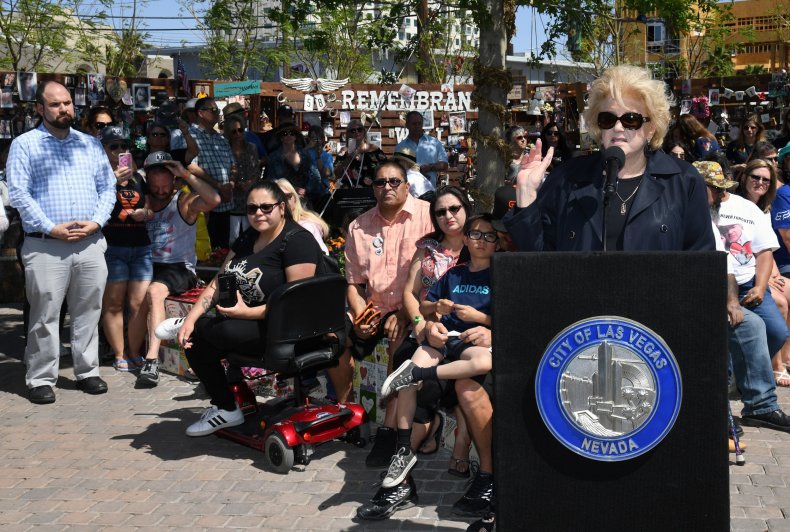 "We've survived the West Nile and SARS, bird flu, E. coli, swine flu, the Zika virus," Goodman said. "We have lived through all of these other viruses, contagious, highly contagious diseases."
"Do we keep absolutely everyone out of work and destroy the lives of people and our children and the next generation because we have a fight on our hands with the virus?" Goodman asked. "I'm making the assumption that everybody is a carrier. So let's go forward, open up the city, open up whoever wants to open up, but do it in a very responsible, cautious way."
In spite of what Goodman says, Nevada Governor Steve Sisolak recently stated that the businesses reopening's in the state will be slow.
"We will reopen when the time is right," Sisolak said at a recent press conference. "It would be a very gradual manner. Restrictions will slowly be released or relieved a little bit.
"It's not as easy as flipping a switch," Sisolak added.