Las Vegas Police Find Pounds of Ammonium Nitrate and Tannerite for Explosives at Stephen Paddock's Home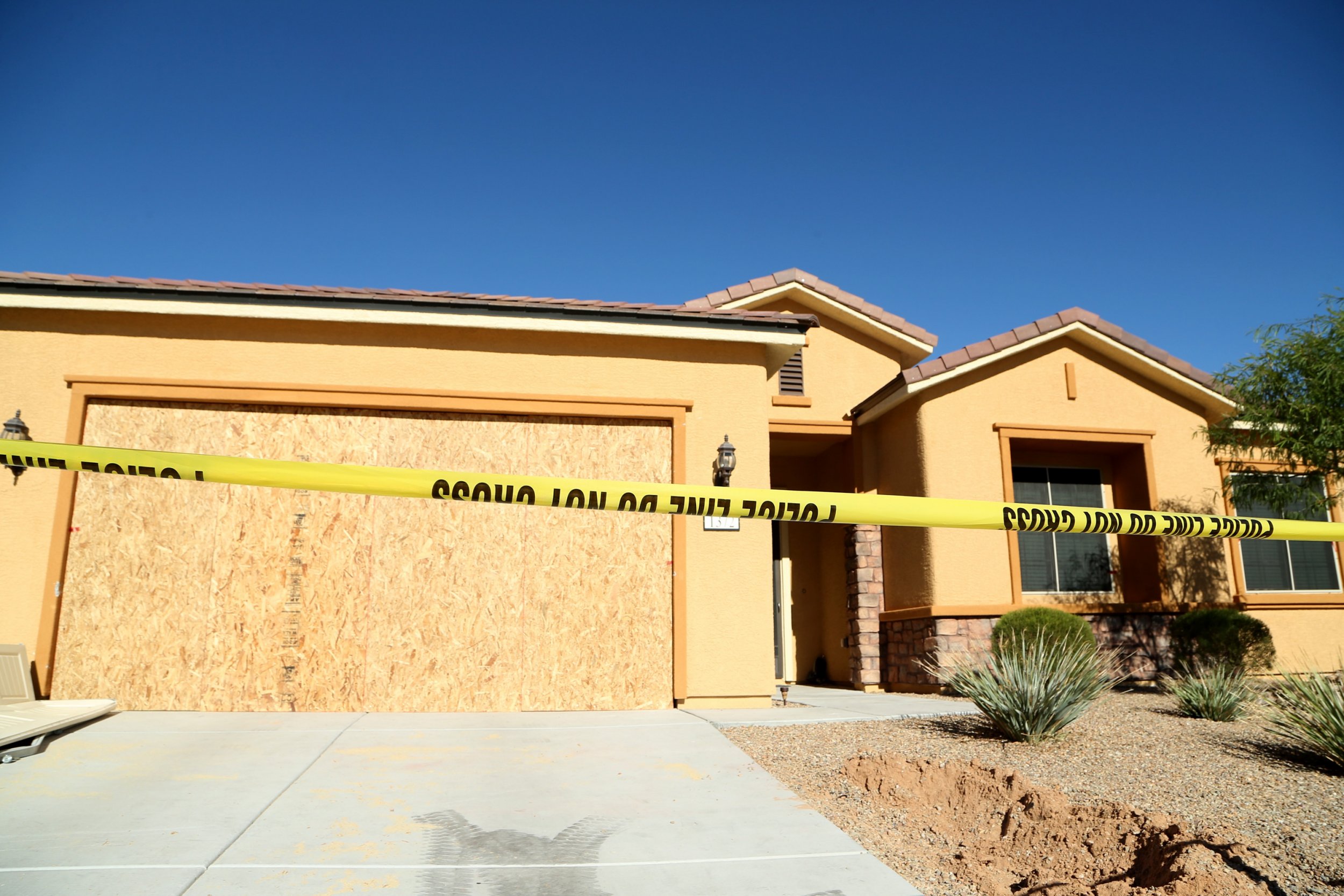 The investigation into the Las Vegas shooting that killed 59 people and injured more than 500 late Sunday had been centered on the weapons used to send a hail of bullets onto concertgoers in the city. That was until the search reached the house of Stephen Paddock.
Late Monday, after authorities found 19 guns—on top of the 23 in his hotel room at the Mandalay Bay—at his home in Mesquite, Nevada, they discovered something potentially more deadly: Several pounds of ammonium nitrate and tannerite, both components that can used to make explosives.
Clark County Sheriff Joseph Lombardo confirmed that ammonium nitrate was discovered in the car of the shooter, and tannerite in his home.
The chemical ammonium nitrate is a high-nitrogen fertilizer that is easily purchased and can be used in homemade bombs. On its own, it does not combust, making it stable to store, but it can be mixed with another chemical for use in an attack.
It has been used by extremist groups across the world. The Irish Republican Army in Britain's Canary Wharf financial district, Al-Qaeda in Turkey and Saudi Arabia and, notoriously, the Oklahoma City bombings in 1995 that killed 168 people.
Tannerite is less known, and less dangerous, but still has been implicated in attempted extremist attacks, particularly the bombs in New York, which wounded 29 people, and New Jersey in September 2016.
The explosive powder, which contains a mixture of ammonium nitrate, ammonium perchlorate and powdered aluminum, is often used at gun ranges for target practice. Gunshots make the targets blow up in a dramatic fashion, with a loud bang, making it more attractive for users.
The compound is also readily available because, like ammonium nitrate, it only explodes when mixed with another component.
It remains unclear whether Paddock was in possession of Tannerite for shooting practice before the attack, or if he had plans of a larger, explosive attack. Police have not commented on what they believe the explosive materials were to be used for.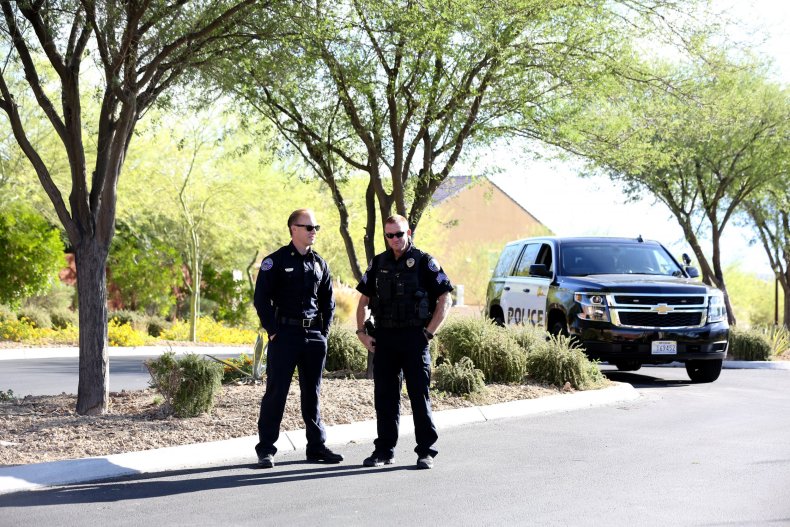 Along with those finds were thousands of rounds of ammunition. Two gun shops have said that Paddock passed all required gun checks. He had no previous criminal record and passed his backgrounds checks, allowing him to buy the weapons he needed to carry out his assault.
Police are still searching for a motive in the attack. Paddock's family said there was no warning that the retired accountant would ever commit a mass atrocity as he did on Sunday at the Route 91 Festival, when he shot concertgoers from the 32nd floor of the Mandalay Bay hotel.
An eyewitness, Quinn Mell-Cobb, a 24-year-old Sales Representative for Warrior Hockey from Vancouver, British Columbia, tells Newsweek that the gunshots sounded like they were coming from "everywhere" and initially sounded like "firecrackers." The slow realization that they were gunshots, and from a gunman in an elevated position, resulted in mass panic and shrieks from the crowd as the gunfire continued.
The Islamic State militant group (ISIS) claimed responsibility for the assault. However, a U.S. official, unauthorized to speak publicly and speaking on condition of anonymity, tells Newsweek, "There is no indication that there is any link whatsoever. They claim a lot of things."
The FBI said that "no connection" between Paddock and radical Islamist extremism had been found.