Woman Strangled 73-Year-Old Boyfriend With T-Shirt Before Using Acid On Rotting Corpse: Authorities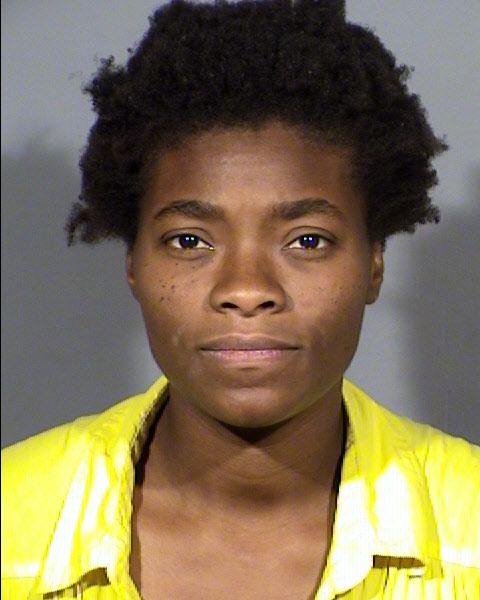 The "sour" odor wafting around a Las Vegas mobile home wasn't "bad food." It was "Grandpa."
But Keara Green (who authorities say also goes by the alias Keran Green) allegedly tried to tell that whopper of a tale to the homicide detective quizzing her out front of the Cabana Drive trailer home back on January 23.
The 29-year-old woman's alleged ghoulish secret would soon be revealed: She had been living with her children and a roommate in a trailer while the corpse of her 73-year-old boyfriend Ghasem Aliaskari rotted away in the master bedroom closet, according to a Las Vegas Metropolitan Police Department report obtained by Newsweek.
Green was arrested and booked on August 7, according to jail logs.
She has been charged for murder and has been held in custody without bail, Clark County prosecutors confirmed to Newsweek.
The January welfare check on the trailer was prompted by Aliaskari's children who warmly referred to him as "Grandpa," according to the report.
Green managed to buy some time by allegedly informing the officers who visited her trailer home that Aliaskari "had just left for Arizona" and she told them he would be back come the "beginning of February," according to the report.
But Aliaskari's daughter worried. And she informed police in Las Vegas that when she rang her father's mobile phone, "a black female answered and advised [her] she had the wrong number."
All the while, Aliaskari's phone racked up "over 4,000 phone calls and text messages" since their last communication on January 23 visit.
That many texts and calls "was unusual," the daughter told authorities.
On March 4, Aliaskari's son texted his father's number and, according to the report, received a curious response.
"U can come over at one, r u 420 friendly?"
Appearing to play along, the son wrote back, "yup.. Are you alone?"
A text came back, but this time the message wasn't code for cannabis, but instead a photo of "a black female approximately 25 years of age sitting on bathtub," the report details.
The son instantly recognized the bathtub as his father's.
The Aliaskari family then hired a private investigator who on March 8, "detected a foul odor" emanating from the residence.
The private eye alerted Las Vegas Metropolitan police, and they entered the home and found Aliaskari's "decomposed body" wrapped in plastic bags in a closet," according to the report.
Detectives also found inside the residence "bottles inside a suitcase belonging to Keara Green" that were later identified in the police report as "muriatic acid."
A tenant, described in the report as a "white female" was home and said that she rented a room from a black woman named "Keara," the report adds. She told investigators that she hadn't seen Aliaskari since January 22, the report confirmed.
It took months for Green came clean about her alleged crimes.
During an interrogation with detectives on August 7 Green, who was allegedly waived her Miranda rights, said that she and Aliaskari "got into a physical confrontation" while they were in the master bedroom and she "used a shirt to strangle [Aliaskari] until he fell down striking the bathtub," the police report states.
The woman allegedly decided to keep Aliaskari around by wrapping him in a blanket and "putting garbage bags around him" before stuffing him in the closet, according to the report.
For weeks—until end of February—Green allegedly told investigators that she "even tried to rent rooms in the mobile home while [sic] body was decaying in the closet."
She then attempted to "dissolve the body" by buying pool acid, according to the police report.
An autopsy performed on Aliaskari suggests that he died of asphyxia with blunt for trauma injuries as well as a detection on the body of "a liquid believed to be muriatic acid…"
Green's next court date is September 11.