Las Vegas Security Guard, Jesus Campos, Credited With Saving Lives in Massacre, Is Missing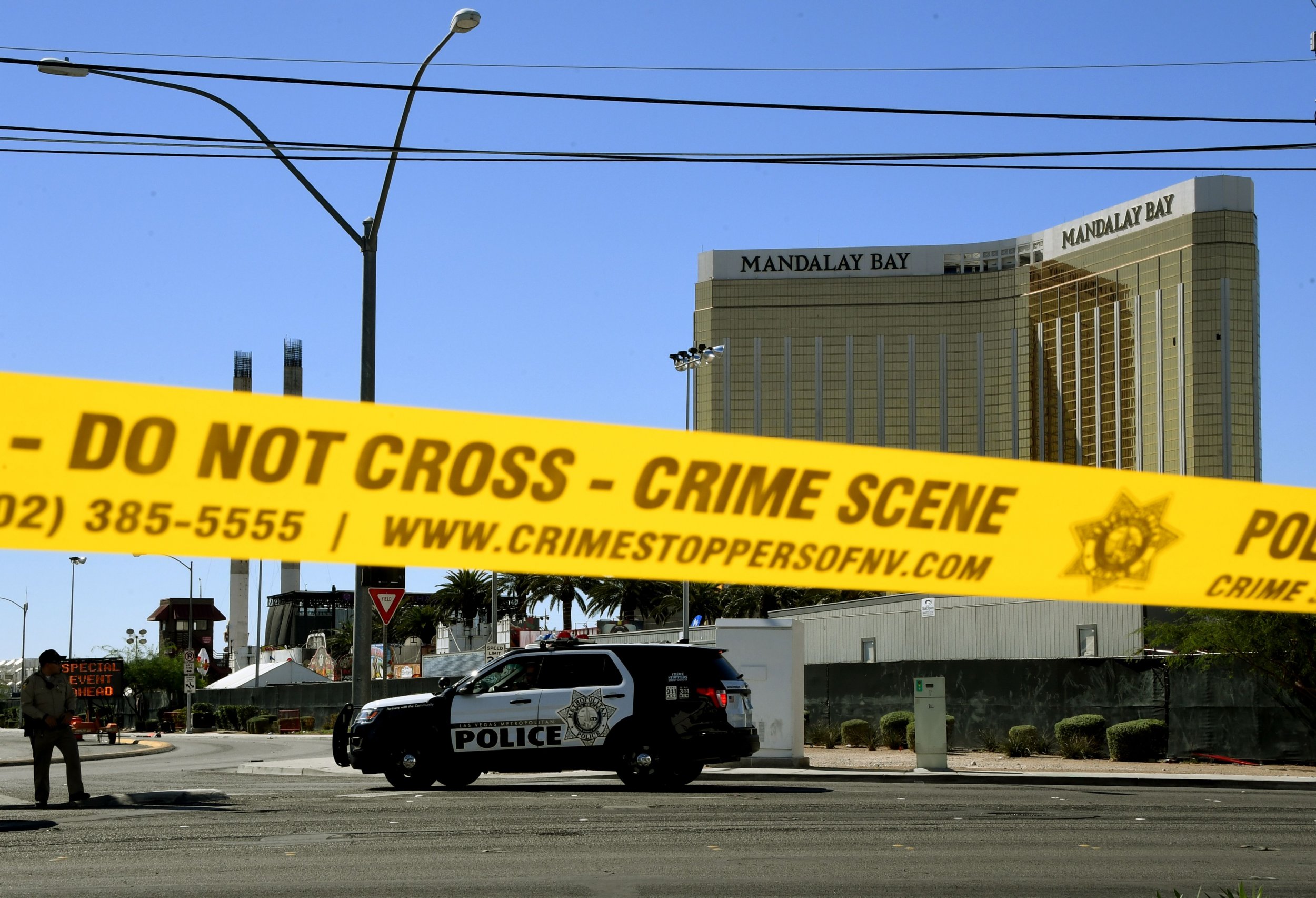 The Mandalay Bay Resort and Casino security guard shot by Stephen Paddock and hailed a hero for possibly saving lives in the Las Vegas massacre has gone missing.
Jesus Campos vanished shortly before he was scheduled to appear on numerous television networks last week to share his story about encountering the Las Vegas shooter shortly before he killed 58 people and injured more than 500.
"We have had no contact with him…. Clearly, somebody knows where he is," David Hickey, president of the Security, Police, and Fire Professionals of America union, told the Los Angeles Times.
Hickey was helping Campos get ready for his TV appearances in a Las Vegas hotel on Thursday when the guard disappeared. Hickey told the Times he was in a meeting in one room with MGM, which owns the Mandalay Bay Resort, while Campos sat in the other room but when he returned around 2 p.m., Campos was gone.
After not hearing from the guard, Hickey canceled his appearances. Hickey later heard that the guard had gone to a Quick Care clinic, but the clinic said Campos was never there.
The mystery comes after Campos was hailed after he was reportedly shot in the leg by Paddock on the night of the massacre on October 1. But changes in the timeline the night of the shooting by authorities have left unanswered questions.
Authorities originally said Campos was shot toward the end of Paddock's attack and aided in distracting the gunman, who then killed himself. Authorities later changed that timeline saying that the guard was shot six minutes before Paddock even began firing into country music concertgoers from the 32nd floor at 9:59 p.m. The story then changed again with Campos being shot at 10:05 p.m.
Clark County Sheriff Joe Lombardo said the timeline change occurred after authorities spoke with MGM Resorts. Officials from the resort claimed the 9:59 p.m. timeline was inaccurate and that Campos used his radio to alert the casino of the shooting while it was happening.
In one of his earlier interviews, ABC News, Campos said, "I'm fine...I was just doing my job."
Las Vegas Metro Police Undersheriff Kevin McMahill had told KNPR, a local NPR affiliate, that Campos was on the 32nd floor to check on a door alarm when he noticed that the stairwell door was blocked. He radioed a maintenance worker, who arrived and when the two started talking, then Paddock started shooting the door of his room.
But a former guard told the LA Times that the Mandalay Bay has no alarm system for doors.
"You know how often people would have to call hotel guests if that was the case," he told the Times.
Outside of Campos's home in Las Vegas on Sunday, a guard told the Times that he had been hired to keep reporters off the property.