Las Vegas Sheriff Furious Over Charges Department Is Incompetent as He Changes Shooting Timeline—Again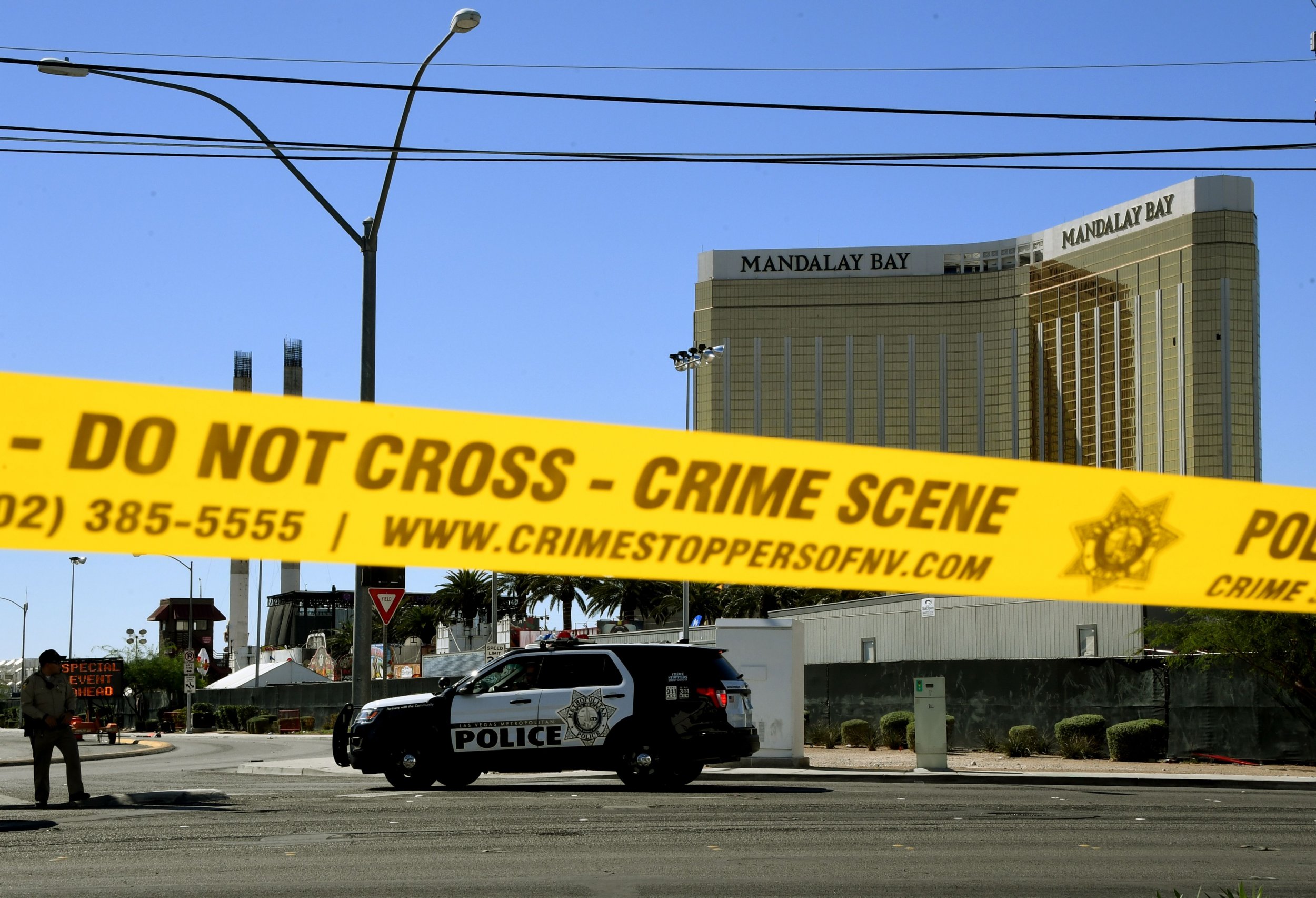 Clark County Sheriff Joseph Lombardo once again changed the timeline for the Las Vegas shooting during a testy news conference Friday that reflected his seemingly increasing impatience with the media, the public and the investigation, which has yet to pinpoint a motive in the attack.
Details about the investigation and the shooting timeline have changed multiple times, leading to general confusion and questions about the police response, all the while giving conspiracy theorists ammunition in attempting to say the attack was a false flag.
In the latest version, Lombardo said gunman Stephen Paddock fired on a security guard moments before his attack on concertgoers—not six minutes ahead of the mass shooting, as was previously said.
"You can't expect exact information in the early throes [of an investigation]," Lombardo said, adding that he gave out previous information to help ease the mood in the community and to feed the calls to provide some answers. He said he was "offended" by characterizations that his department is incompetent.
It's common for some information in such a widespread investigation to change, and every detail of this case has been under a microscope as the public and those affected by the tragedy work to understand why gunman Stephen Paddock targeted innocents in his October 1 attack, which left 58 dead and more than 500 injured.
The earliest iteration of the frequently changing timeline had the guard, Jesus Campos, being shot at about 10:18 p.m., after Paddock's attack on concertgoers. At the time, Lombardo said Campos likely acted as a distraction and caused the gunman to panic and kill himself.
Earlier this week, Lombardo changed the narrative, saying Campos had been shot at 9:59 p.m—six minutes before the mass shooting began—leading to questions about why it took police so long to find Paddock when that shooting would have drawn them to his location before the attack even started.
On Friday, Lombardo backtracked and said Campos responded to a door alarm on the 32nd floor of the Mandalay Bay hotel—from which the shooter launched his attack—at 9:59 p.m. but was actually shot closer to 10:05 p.m., which was the time police originally gave out.
MGM Resorts, the company that runs the Mandalay Bay, had been disputing the timeline in a number of statements.
On Thursday, the company said the mass shooting started about 40 seconds after Campos reported that gunshots were heard from Paddock's room.